I opened the garage and just starting laughing.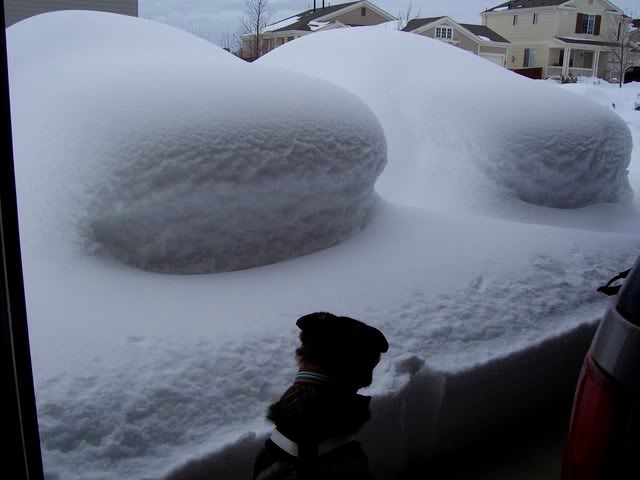 Um... snow... everywhere... see the car?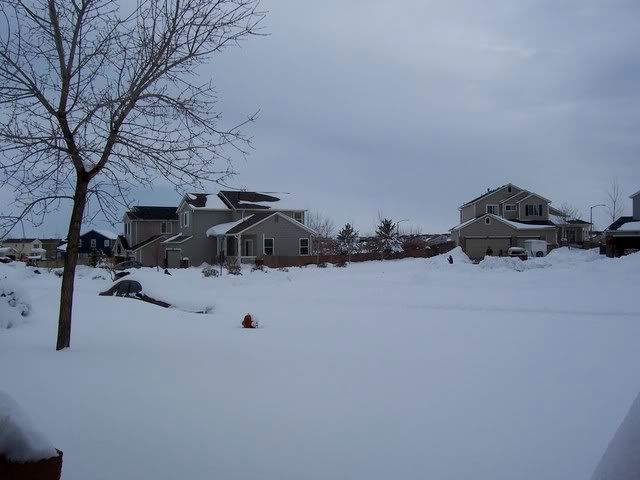 Caesar the explorer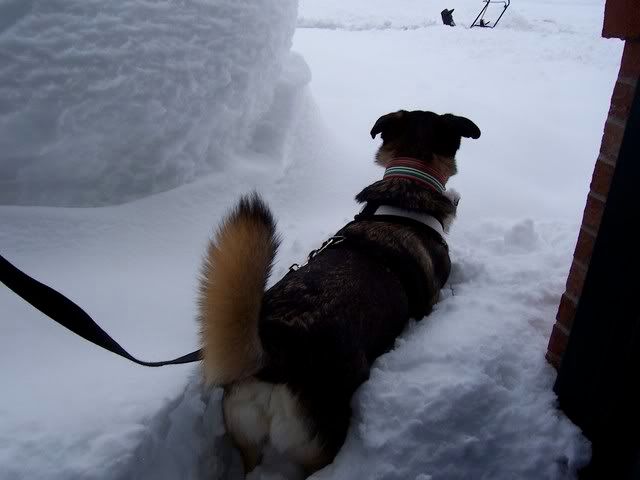 "Hmm... how can I get through here?"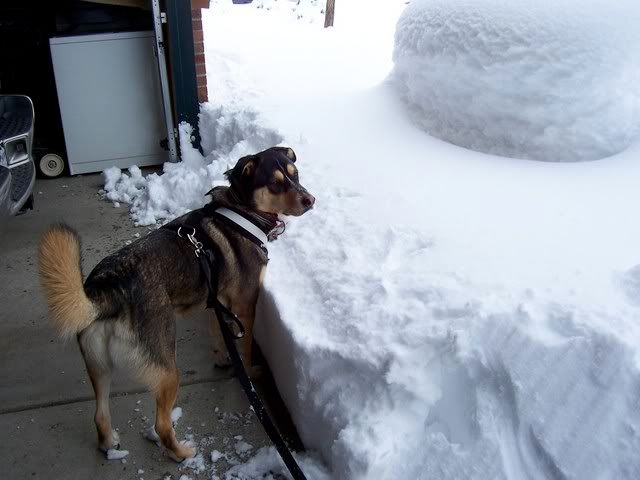 Neighbor dogs having fun ~ neighbors working hard
"Maybe I'll just take a little nap in the snow"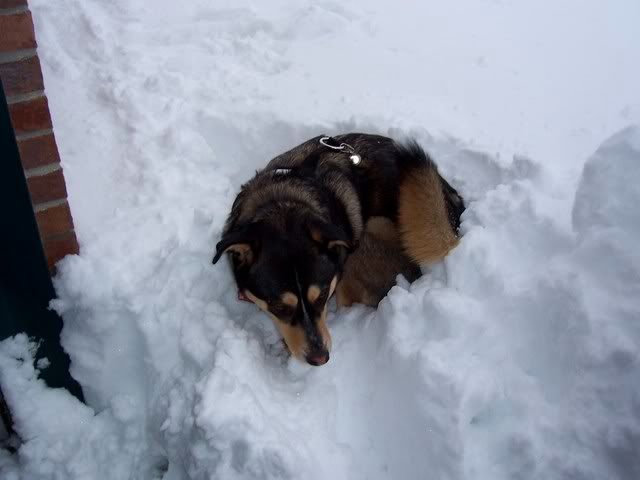 Yeah... that's my Civic under there.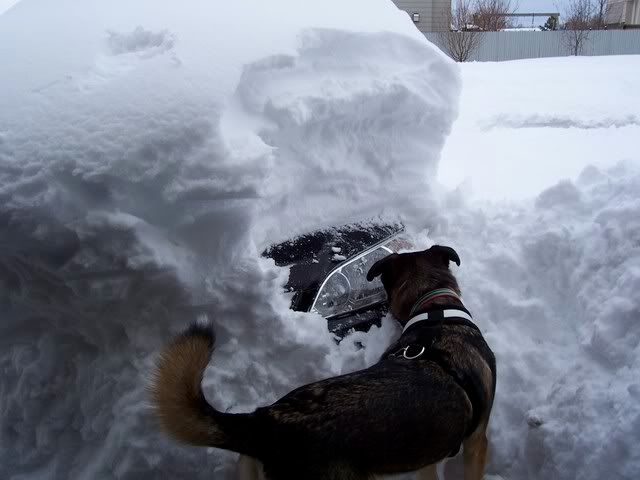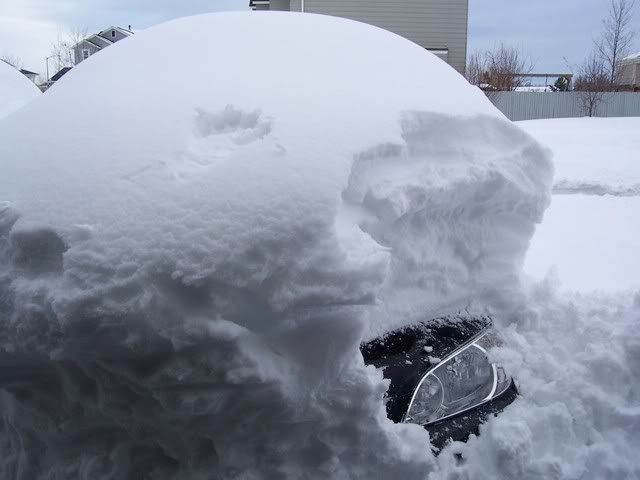 He kept trying to climb this wall.