I went to a Greyhound event last weekend and got Wally a new coat. It's from Custom Designed Greyhound Coats and proceeds went to help CT Greyhound Adoption. If anyone wants to order a coat I have this woman's email address.
You want me to pose?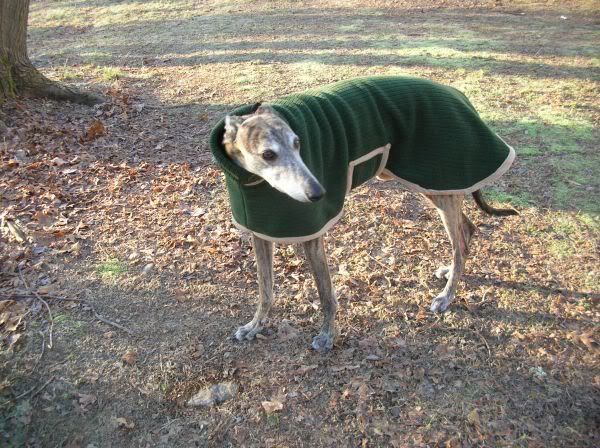 FINE! But I won't do it happily.