"OK I can see why people are raving, this IS pretty danged comfy!"
"You got your pic, now leave me alone, I want to nap!"
"Toasty, and it's MY color, I don't care that they say red makes you look fat, I think it's smashing!"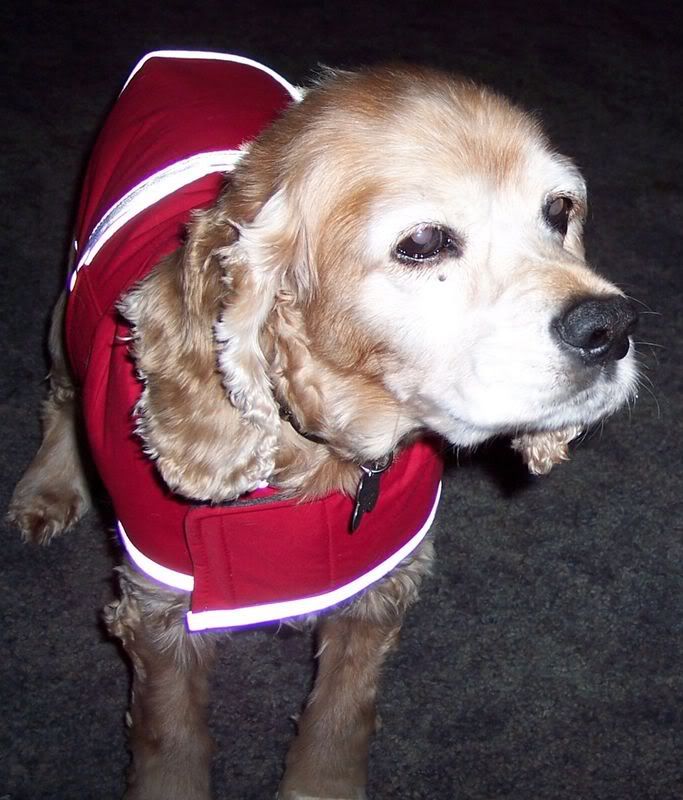 "Yeah it's warm. But everything makes ME look fat - they should have gotten me navy or black!"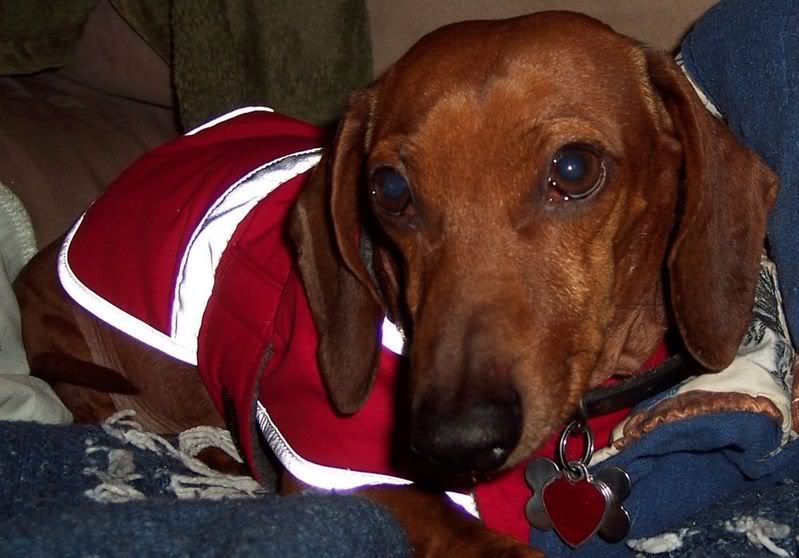 Our dogs are so abused...