Since I find myself in need of some extra income due to Gypsy needing surgery, and then the emergency of the spider bite, on top of other vet bills, I decided to start making some clay sculptures. I was hoping you guys would be interested!
These are made out of sculpey and fimo, then painted with acrylic paints. I do this all by hand. The sizes vary, but I can make desk buddies, which measure roughly 4 inches. I also make pins(1-1.5in), magnets(size varies, 1-4in), and we are testing out keychains right now. I am in the process of making a sculpey-Gypsy picture frame, so check back for pictures of that soon!
Here are some pictures of what you can expect. Sorry for the poor quality of the pics, but my camera doesn't like to do close ups! I have tons more of these things just waiting to be cooked, so I will be posting more pictures next week. Including fish, frogs, lizards, and a variety of other creatures!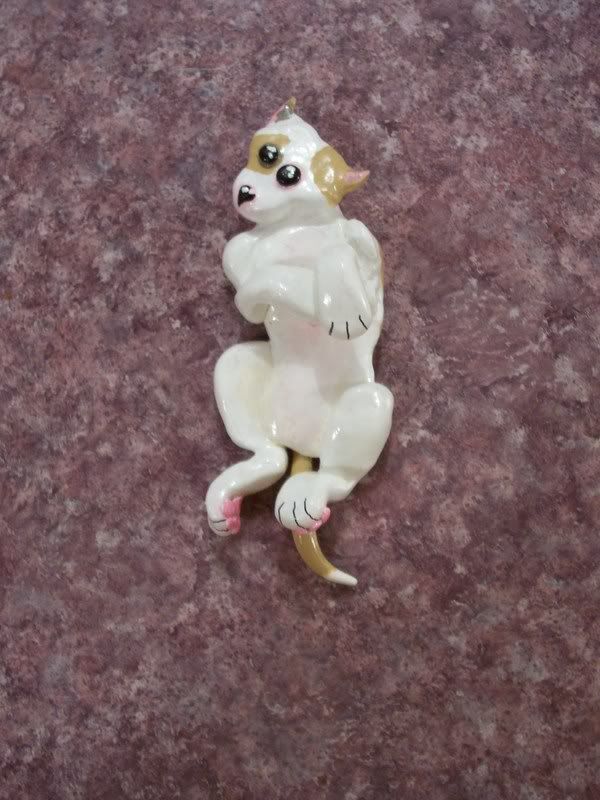 First we have the Aja desk buddy.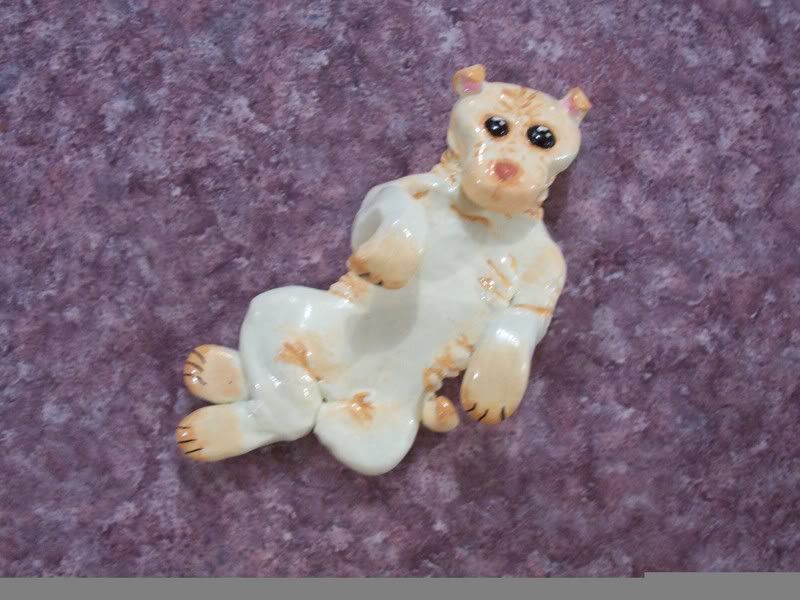 Followed by oh-so smooshable Butters, also a desk buddy.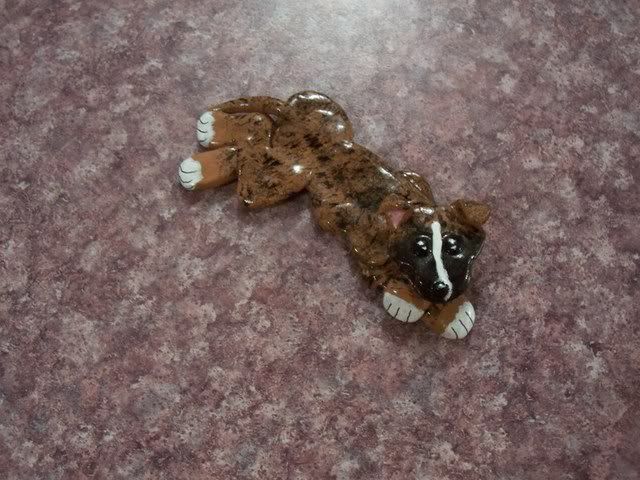 And of course I couldn't leave out my one true love, Gypsy!(desk buddy)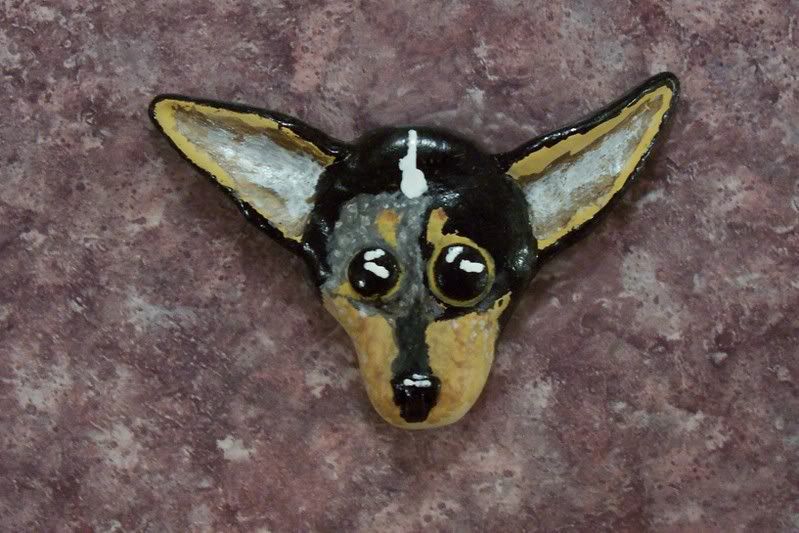 Lucy had to find herself a spot on the fridge as a magnet, the lucky dog!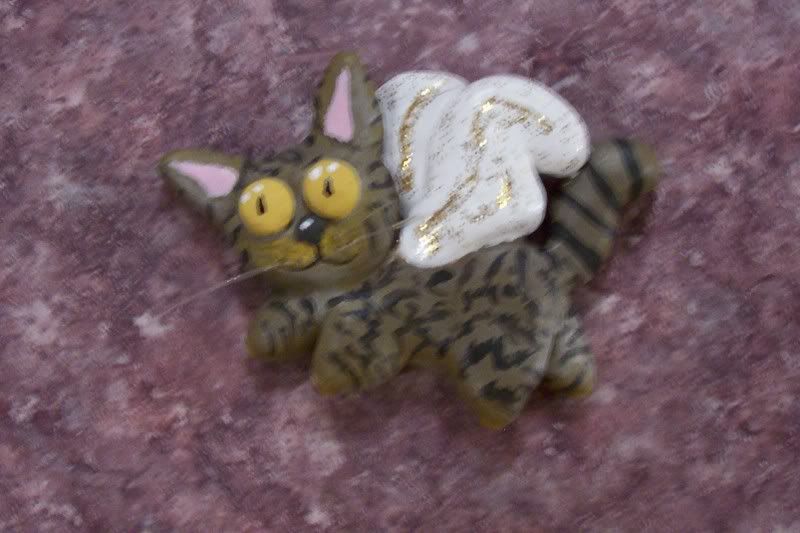 Next we have a puurrrfect magnet cat, Hunter!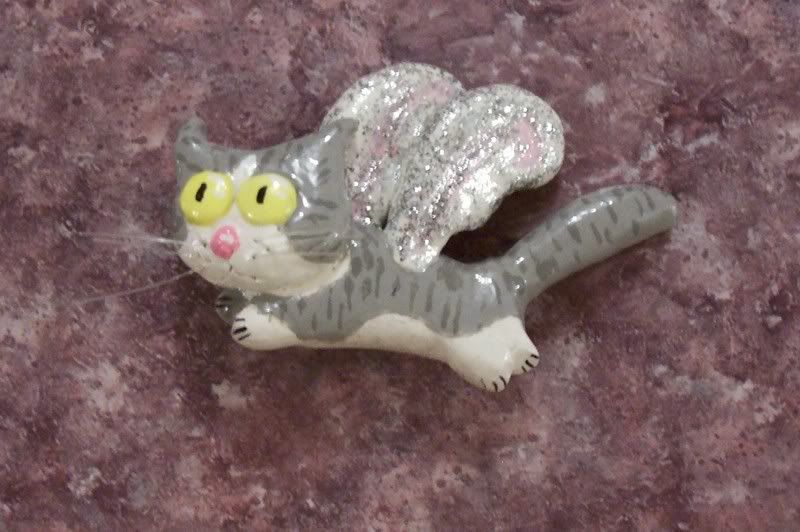 Can't forget the lovely Lily, also a magnet.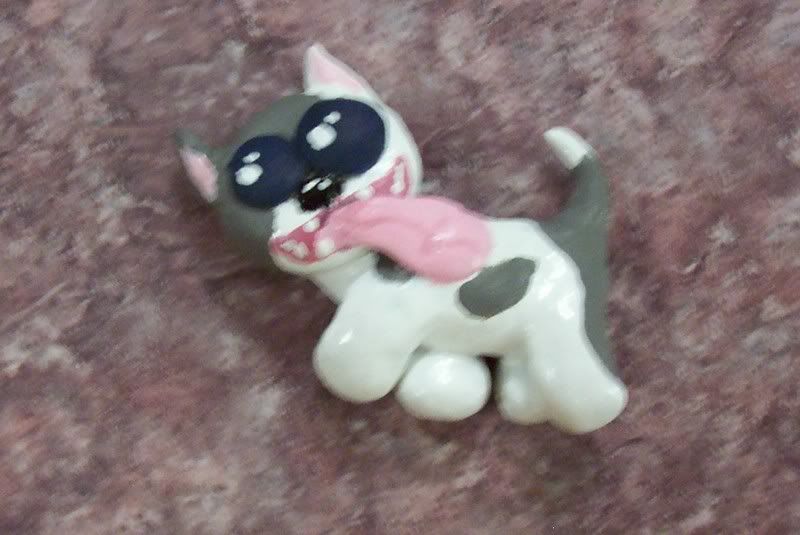 Here we have a happy pitbull pin.
Here is Jake, the wolfdog, taking his place as a magnet.
The hungry wolf, salivating over your food as a magnet.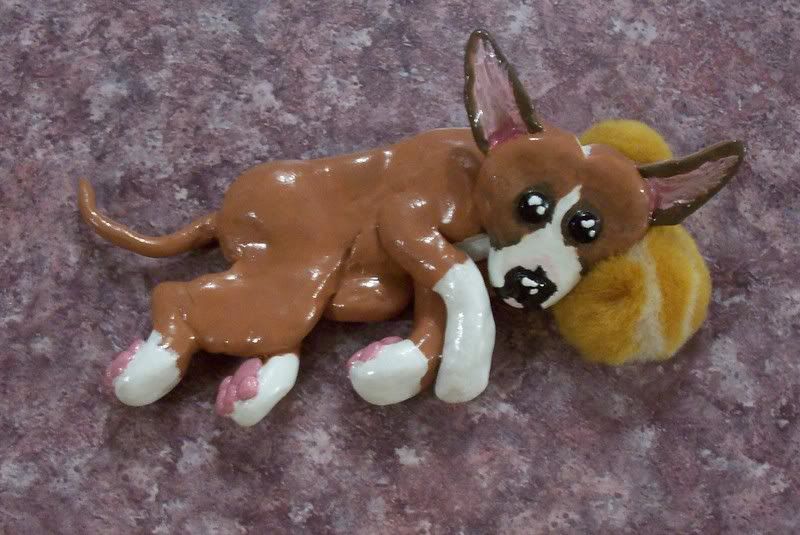 And the sweet Trixie, begging for a pet.(desk buddy)
Each sculpture is based off of your pet, and they gain their own special personality in the process. No two are the same! If you'd like, you can tell me a specific pose you want, and I will do my best to satisfy!
I don't want to charge much for these guys, since I really enjoy making them, so heres what I concocted for pricing:
Desk Buddies: $12
Pins: $7
Magnets: $7-$10 depending on size.
Christmas Ornaments: $13
Keychains and the picture frames have yet to be decided, since I don't know for sure how well they are going to work out! But I will deffinitely let you guys know!
S&H will be a flat $5, and all packages will be insured!
If you are interested, PM me here, or e-mail me at:
Pitbullmamma@hotmail.com
If you have any questions, please ask!
Thanks for looking, guys!
Ket
P.S. These would make super Christmas presents!! *hinthintnudgenudge*
)