More Caesar pics!
"Ooh! A playground for me to play on!"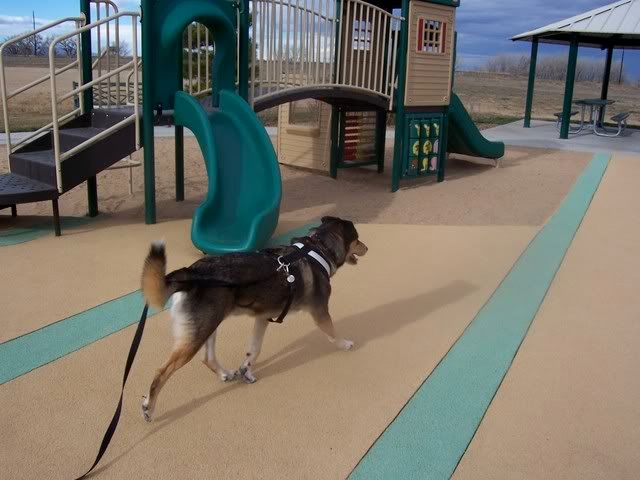 "Are you getting my good side?"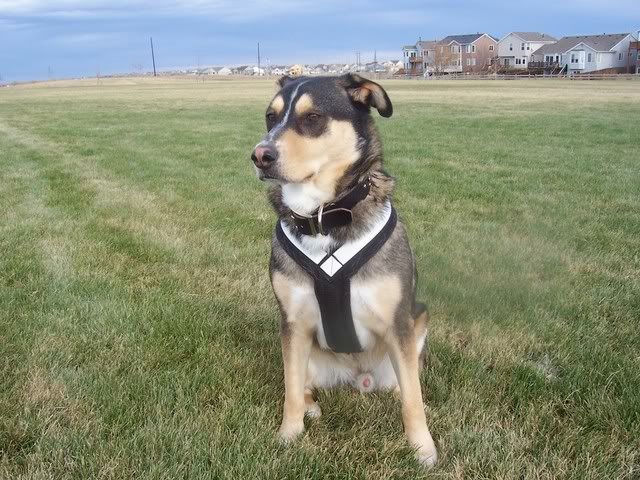 "Alright, get a close up..."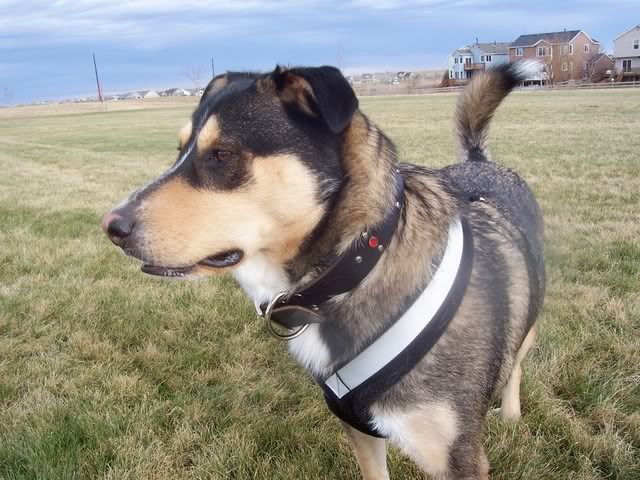 I think he's getting used to the posing thing.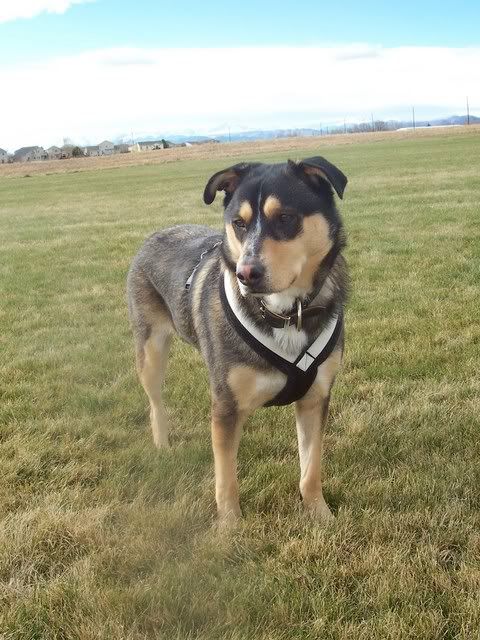 More posing for mom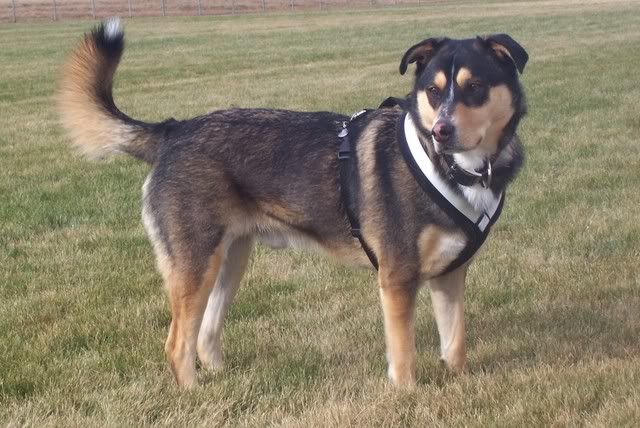 "Yeeeeah!" (what a dork.
)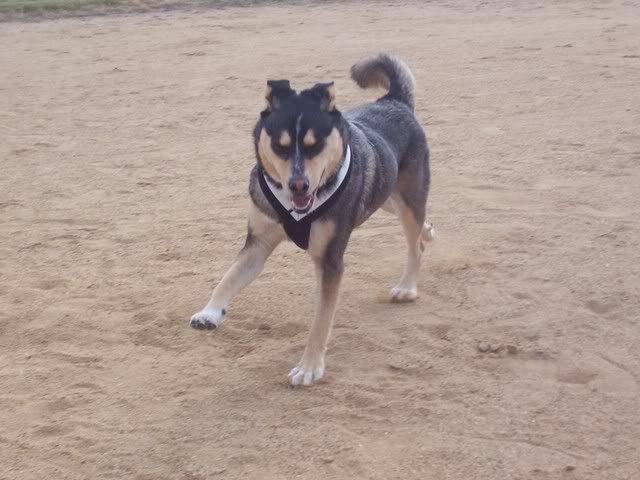 Doing a lazy gaze at the mountains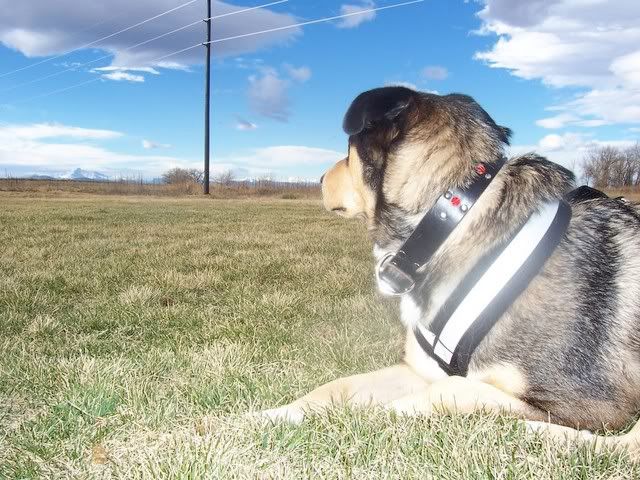 "Are you done taking pictures, yet?"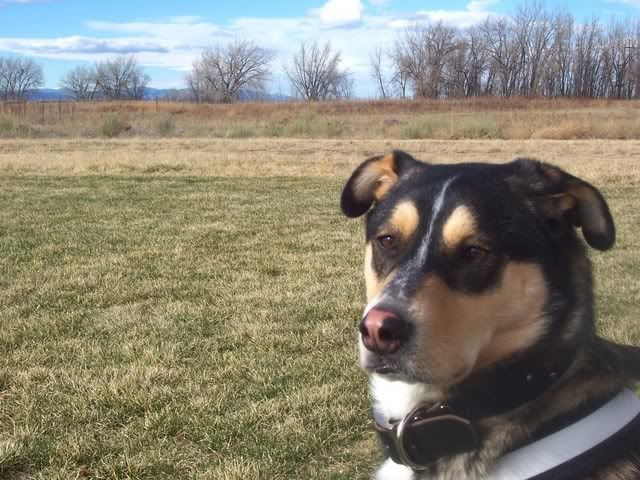 Just as we were about to leave we found a deflated little basketball and he was pumped.
"I'm gunna get ya!"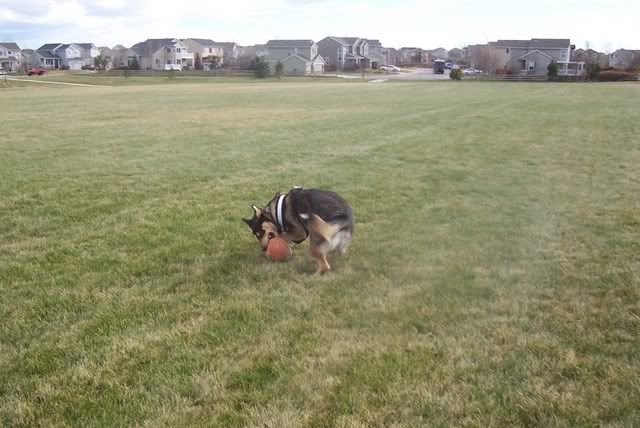 Zoomie for the basketball!!!