Meet Razzberry.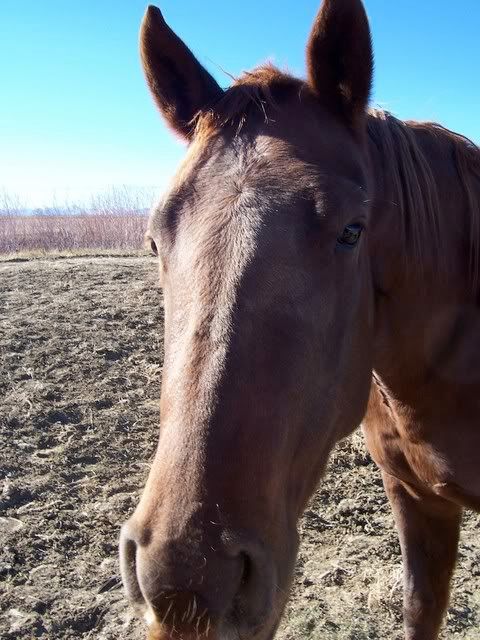 Sassy's owners moved her, so I have been riding Razzberry the last few weeks. She's a good girl.
On to all the pictures...
It was a beautiful day today, in the high 70s!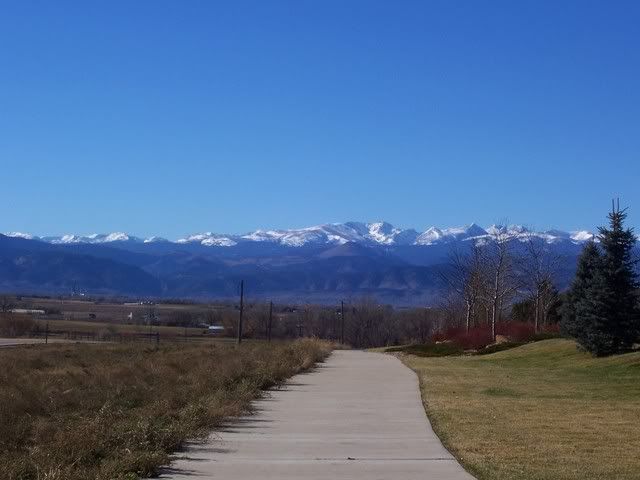 My greeter.
She always has to be carrying something in her mouth.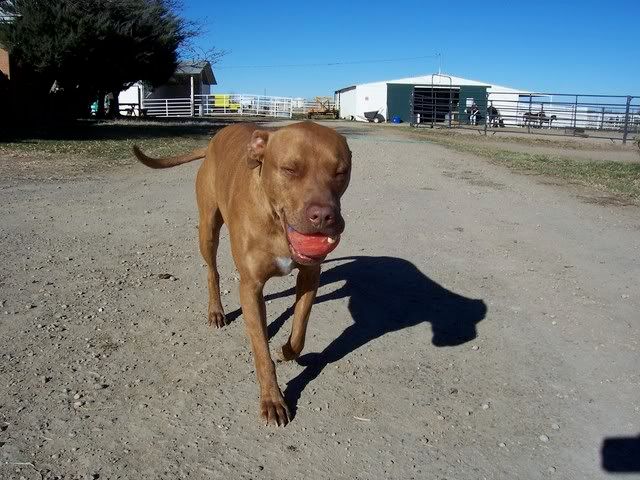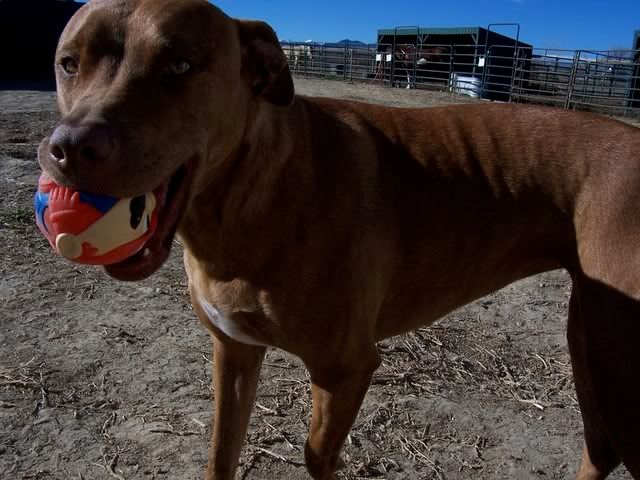 Razz chillin' in the pasture
Bird hunting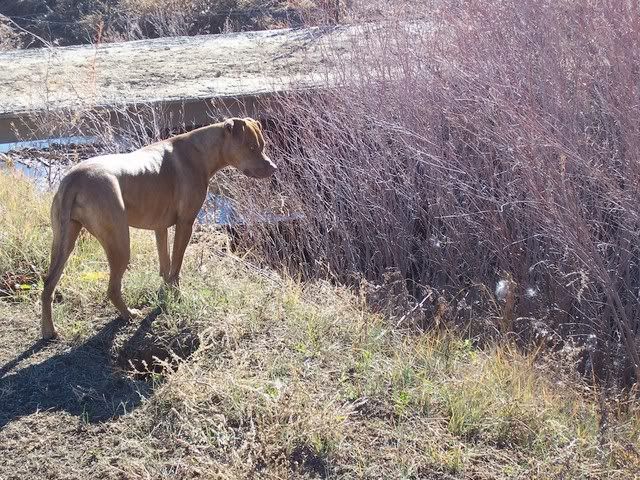 She's a big girl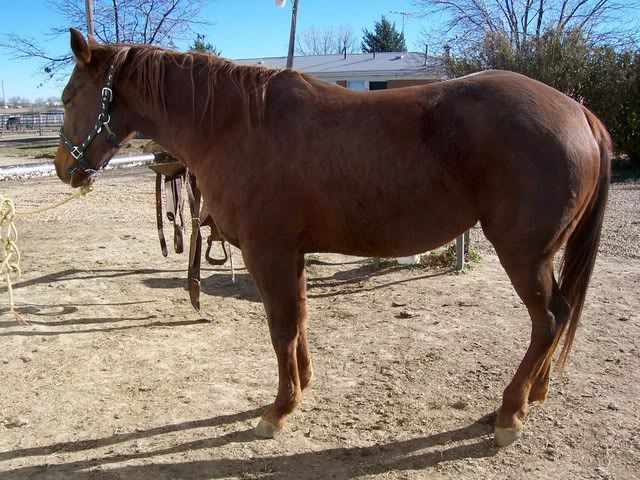 Cow pony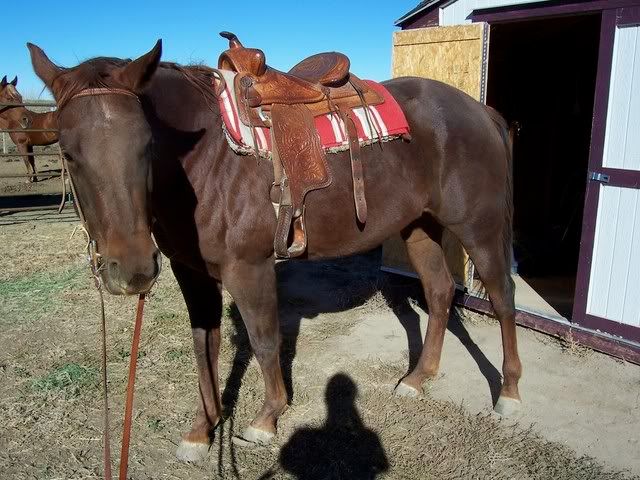 One of her pretty pasture buddies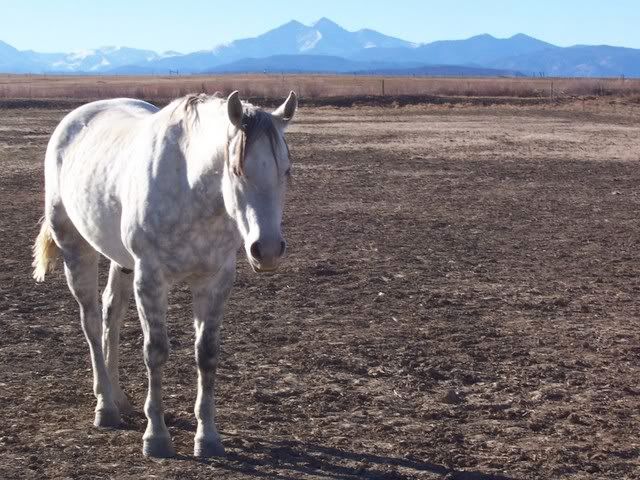 Hello.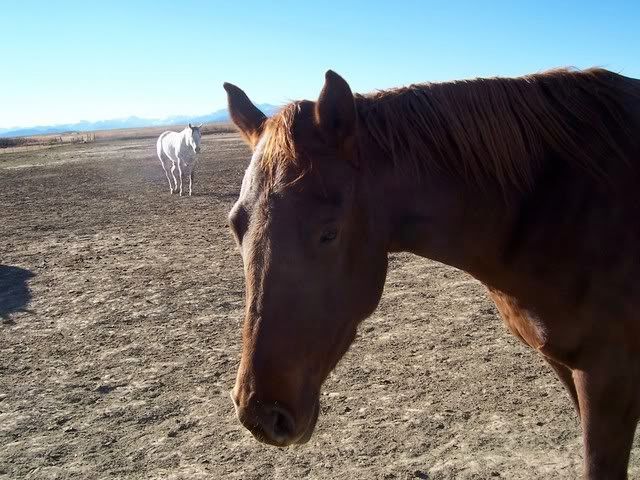 Checkin' out the scene.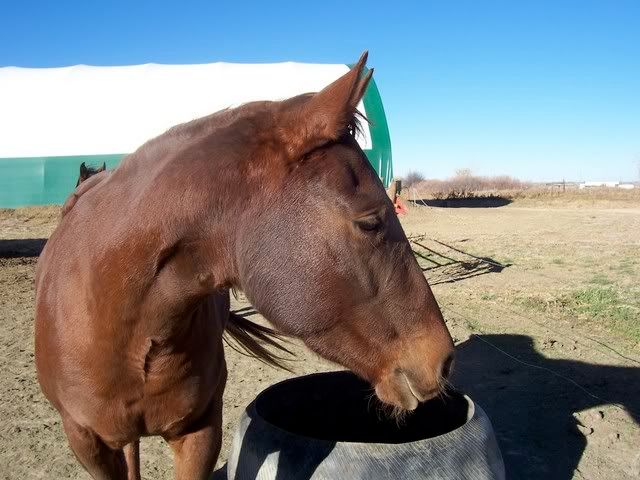 Another beautiful barn dog... an Akita/Pit Bull mix apparently. Very noble.