So since we're moving the only piece of furniture left in the house is the sectional couch, which is where Wally and I have been sleeping. One side is more bouncy and the other side is flatter (the side with the pull-out bed which is uncomfortable). Because of my back I need to sleep on the more bouncy side, but that's where Wally usually sleeps. I have been trying to sleep there but he refuses to give it up. So I made myself up a nice bed on the flat side. I come in here for a little while and go back out to find that my bed has been taken over.
Your bed? I thought you made it for me.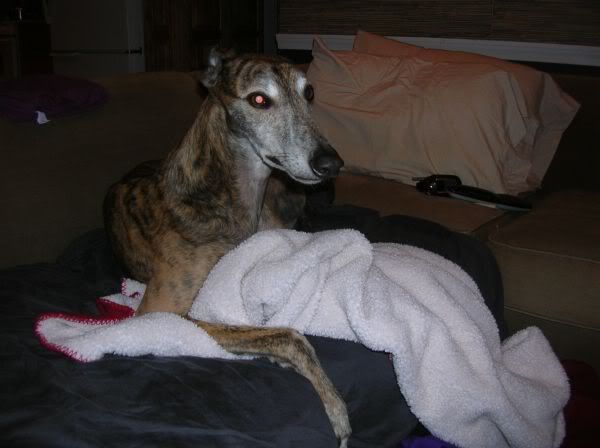 Listen, lady, you can claim it's your bed all you want, but you always have your blanket laid out flat and as you can see this blanket here is all bunched up in the perfect place for a Grey to nap.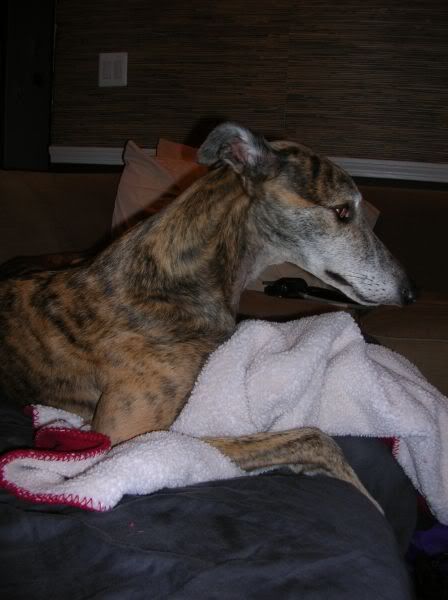 Whatever. Your bitching is getting tiresome. I'm going to snuggle on MY bed. You can find someplace else to sleep.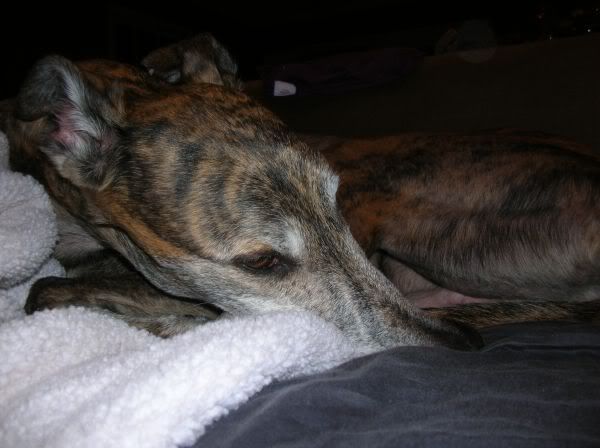 Sneaky bastard. He so controls me. I'll be sleeping on the other side with a smaller blanket to cover me tonight because I can't bring myself to move him. He's too damn cute.