She's the horse I get to ride three days a week.
Unfortunately, it was rainy and yucky today and as soon as I got on her I thought... mmm... maybe she needs to go get some of those rainy day crazies out instead! And she certainly did!
Hiding from the rain (she's the one on the right)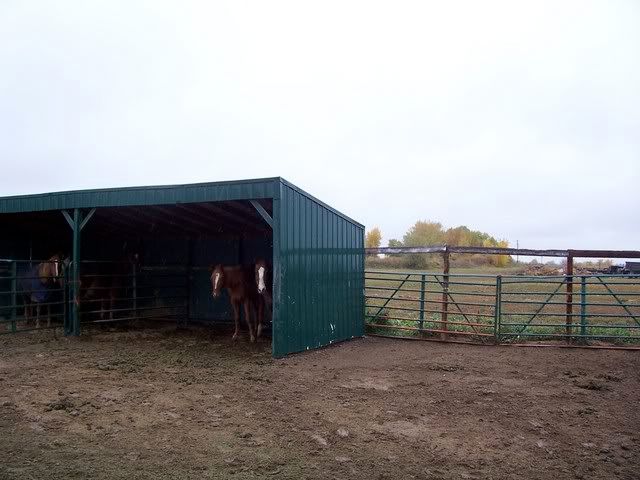 Not too happy with me
The official barn pit bull (the owner's dog) came in for some lovins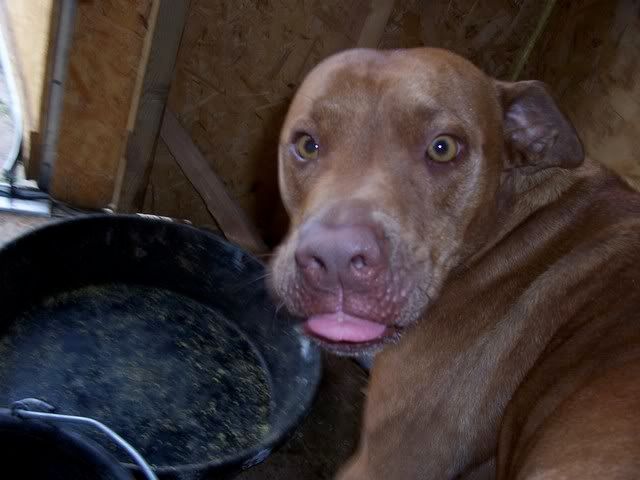 "ooh, that's the spot!"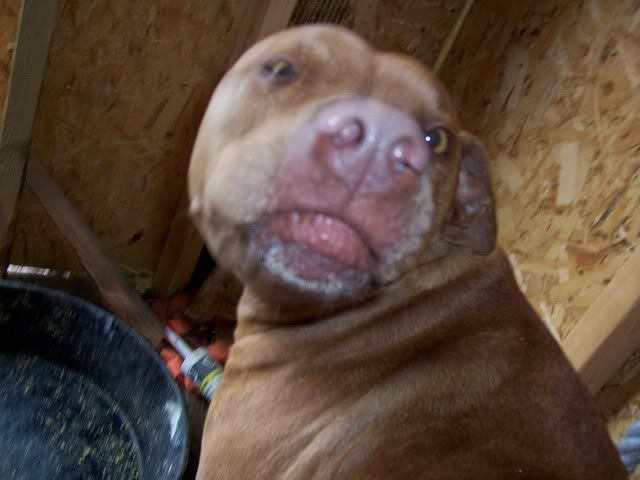 A greyhound and a pit bull off to cause trouble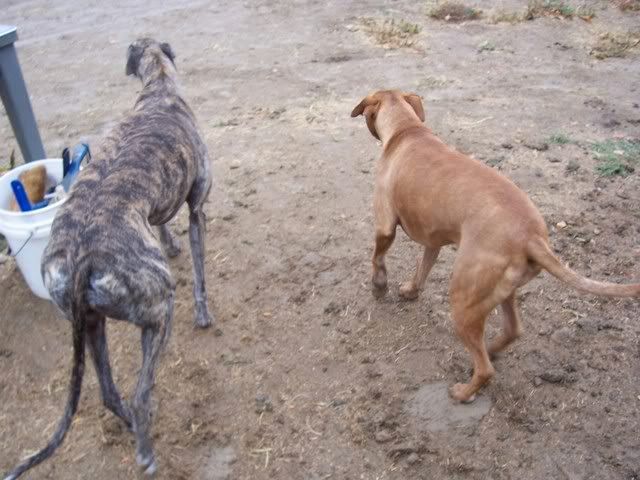 Time to get some crazies out!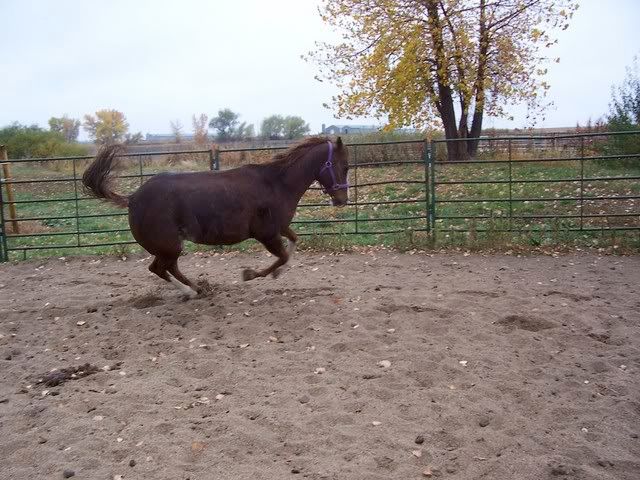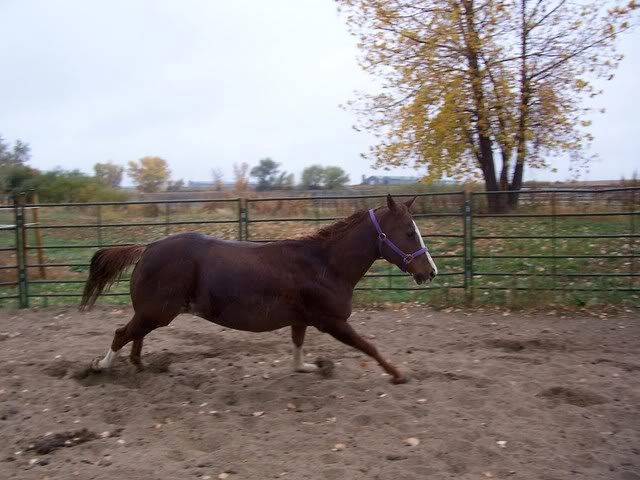 "Hello there"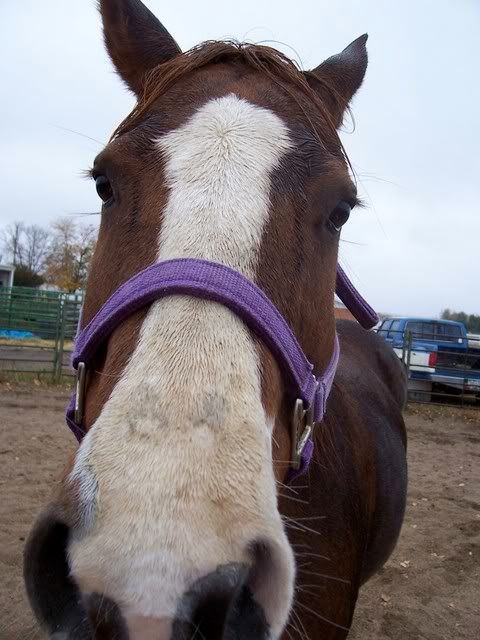 Definitely full of it today!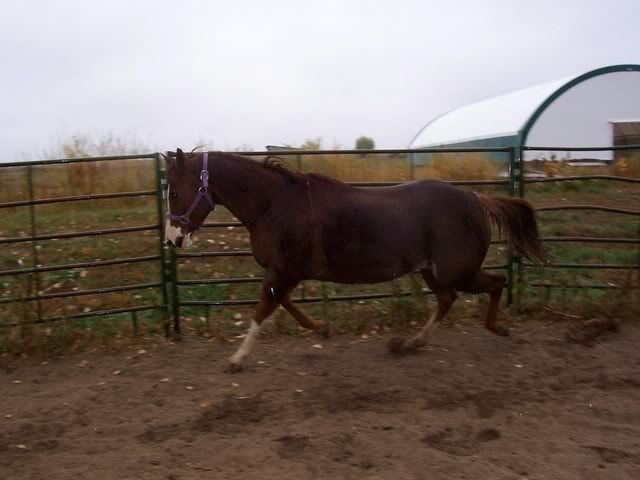 She's so purty...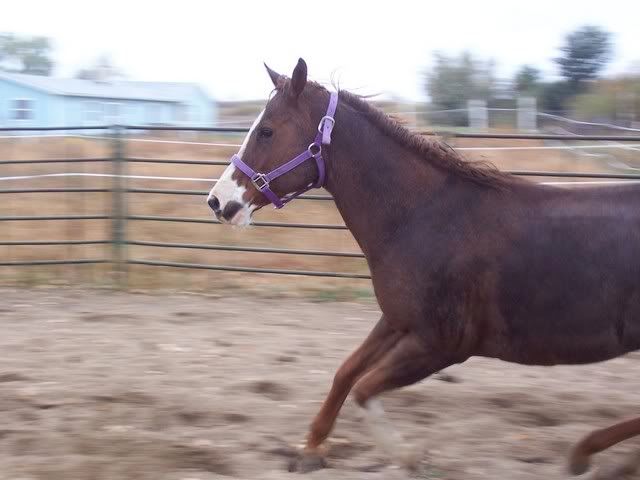 I would love this picture, except for the stupid blur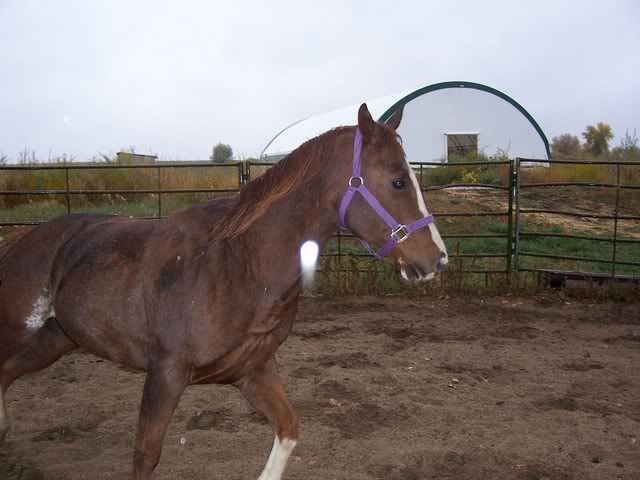 Alright, time to go home