You get what you pay for. This tattoo was free. It was supposed to be irises in a jagged frame. It has remained unfinished for 2.5 years and an aquaintance once told me it looks like a retarded cartoon rat and not an iris.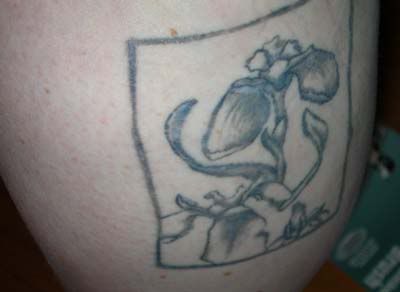 WELL last night we finally started in work on covering it up. This is just the beginning, LOTS more planned for this, but I'm totally in love with it already.
Oh yeah, and ignore the blood please.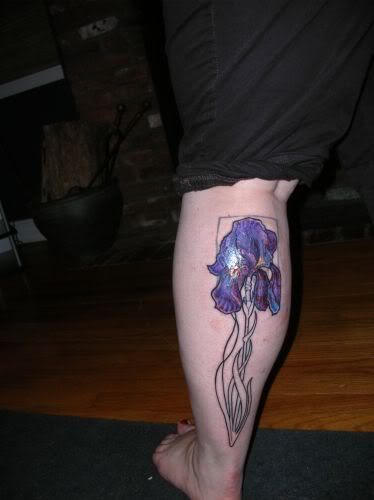 In the future we will be adding two more irises, one on each side to wrap the sides of my leg. We also haven't decided how we're going to deal with the parts of the cover-up that are still visible (the box around the flower head), but I have complete faith in my artist that she'll figure out something damn cool.
Finally, my grandmother will have the proper memorial to her spirit and the impact that she made on my life.
RIP Grandma Win.