I took AKA and Finale and they did pretty good.
On sat we took first place with AKA out of 5 dogs and Best in show, Finale out of 11 dogs took first and Best of opposite, on sun AKA got 2nd place out of 9 dogs, Finale got first out of 11.
AKA taken first...
Finale taken first...
Best in show and Best of opposite...
AKA taken second on sunday,look at him he was maddd Lol...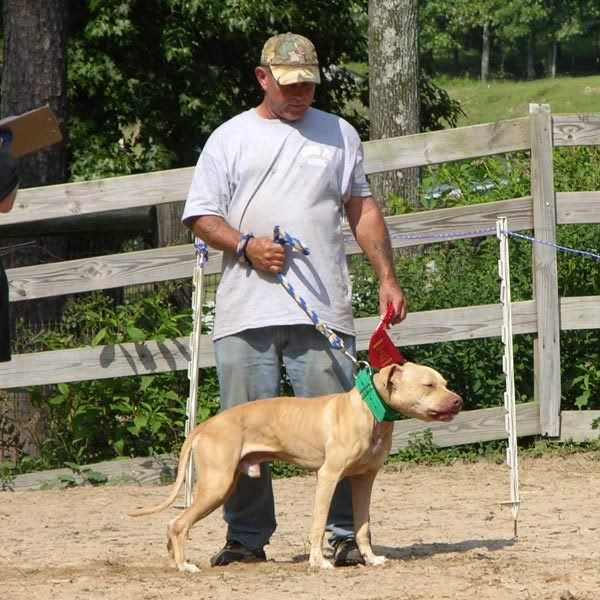 We had a few members show up, Thanks to all that came out in support of the Ga ADBA club, if you have pictures that you want to share great would love to see them.
I don't mind my pic on the web, but please get someones permission before posting their face.