I swear these pussies are nuts!! And, of course, I have plenty of pics to prove it!
Otter demonstrates what human man can only dream of
While Jimmy prefers to make friends with Wally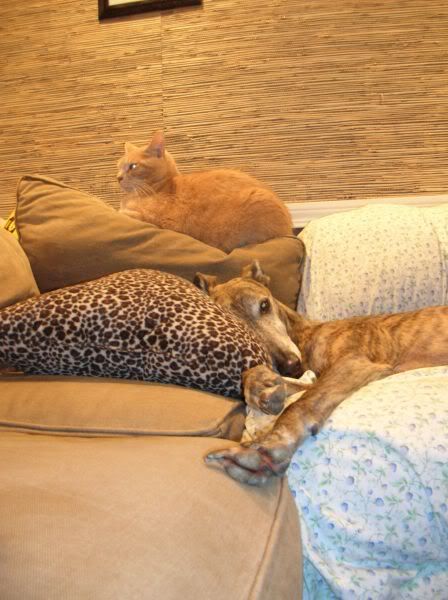 Jimmy watches the wildlife out back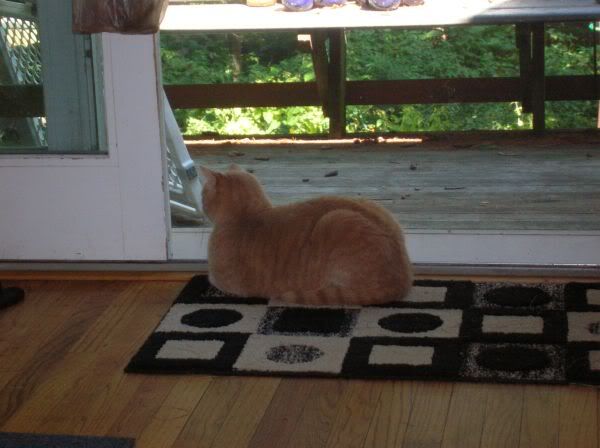 While Otter watches the bathroom doorjam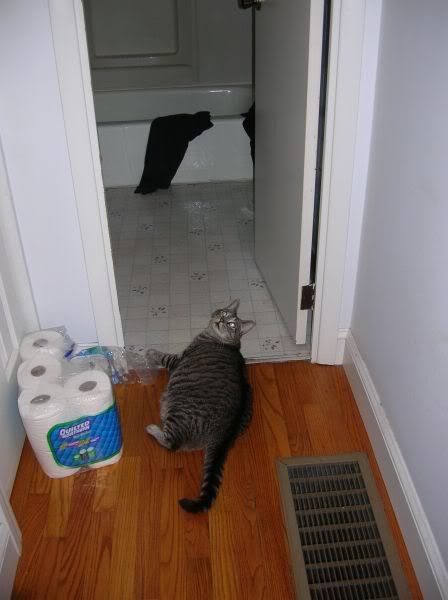 "Get out of my window!"
"No, you get out of my window!"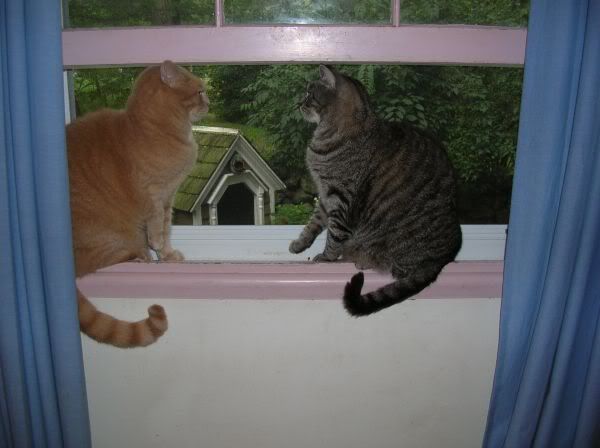 "Why don't we just watch the chipmunks together instead"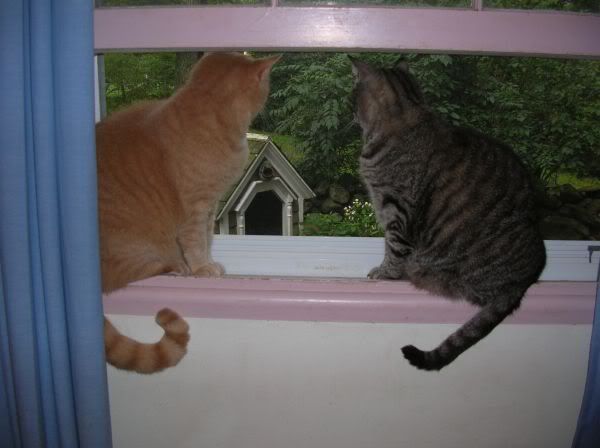 These cats are nuts!!! I love them. LOL!