A present from grandma and grandpa... some tennis balls. Of course they are not for playing fetch, they are for destroying into shreds.
You really think you're getting this back?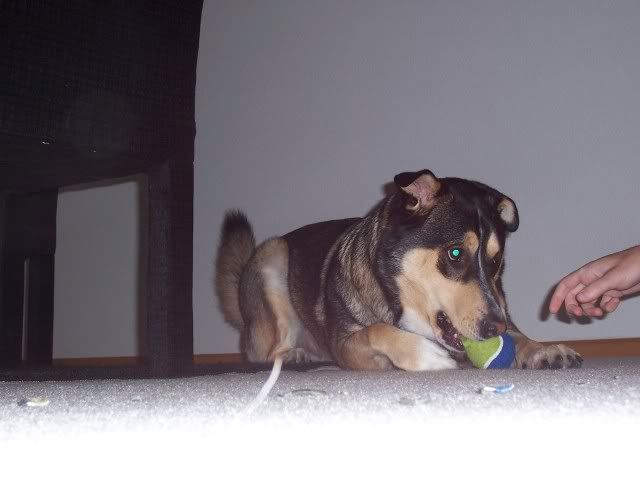 Yum yum yum (note destroyed pieces strewn about)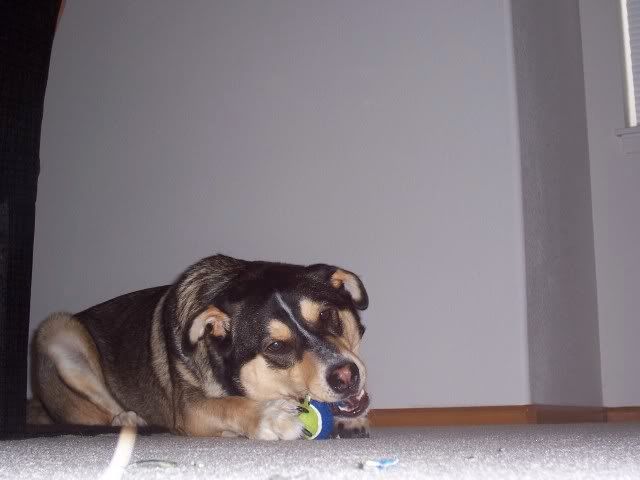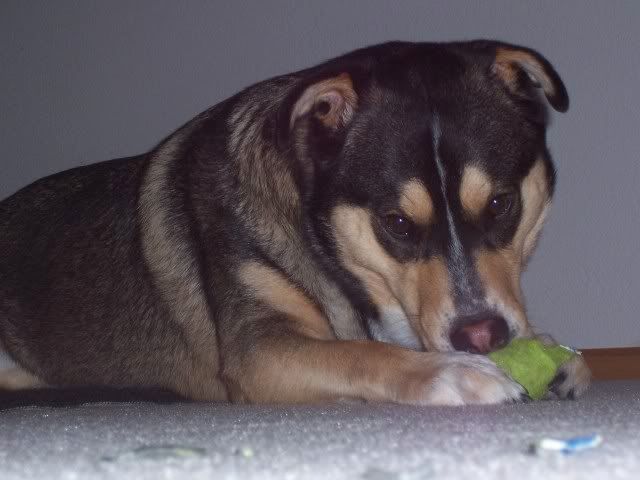 Eww... I got fuzz stuck in my mouth! (he chews off chunks and spits them out at such a rediculous speed.
)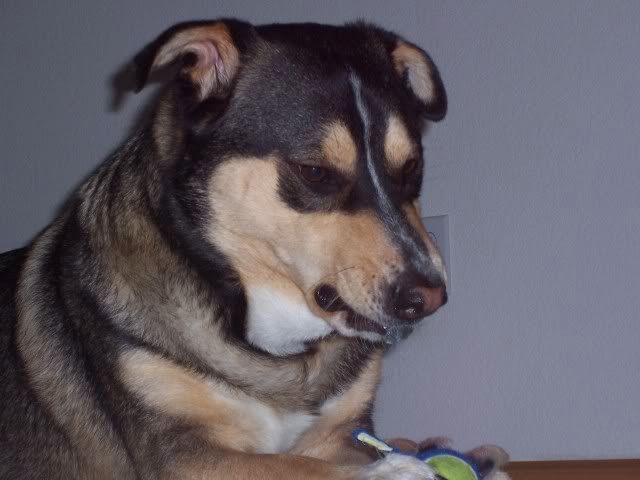 What you doin' up there, papa?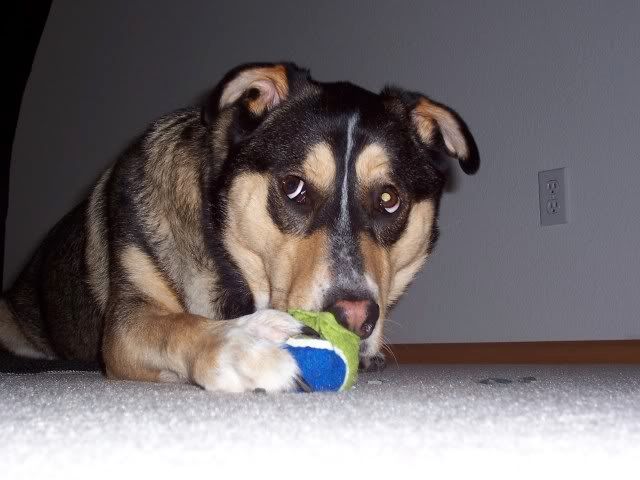 Something interesting enough for me to look up from my destruction...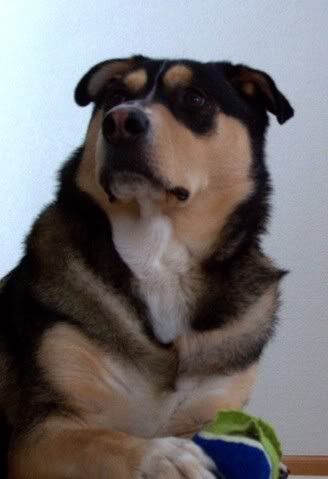 Handsome boy!