I was driving home and knew that the sky must have looked beautiful... it was that crazy orangeish hue that surrounds everything and makes you feel like you are in a dream world. I kept trying to look at the clouds, but decided that paying attention to the road was probably a better idea.
When I pulled into my court I finally got a view of the clouds and was in awe. I sped to my house, flew up the driveway, and ran inside for my camera. When the clouds look like this, you only have moments to catch it. I still wish I caught them earlier, since the colors change so much, and I would have loved to have pictures of all the phases of the colors.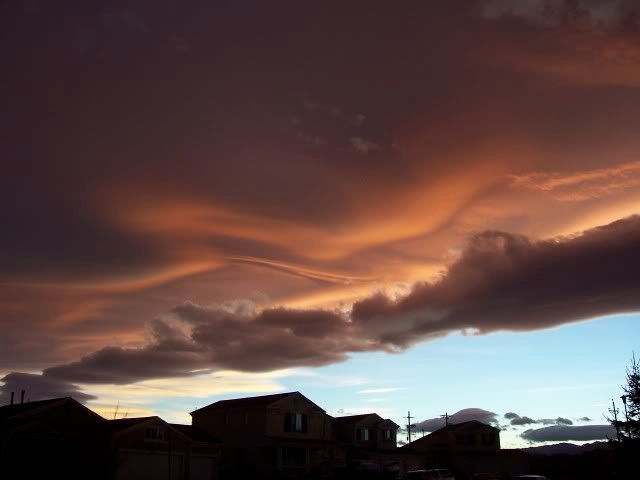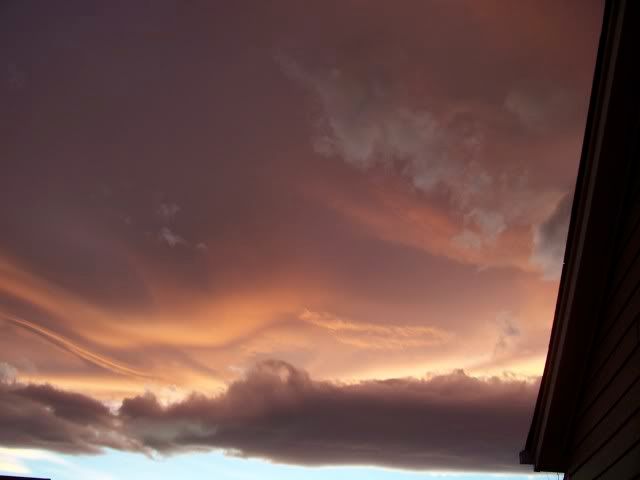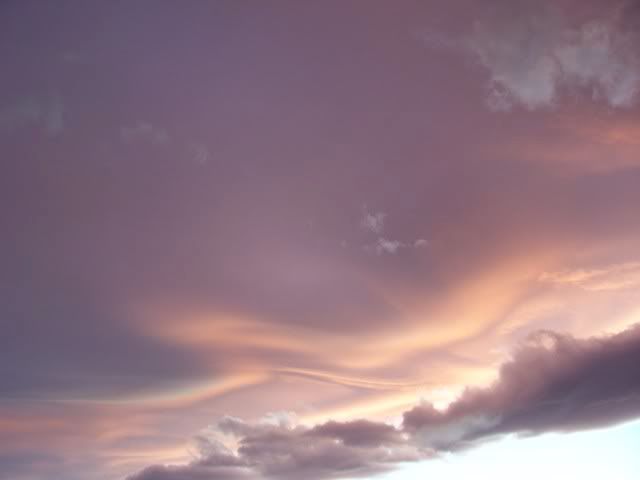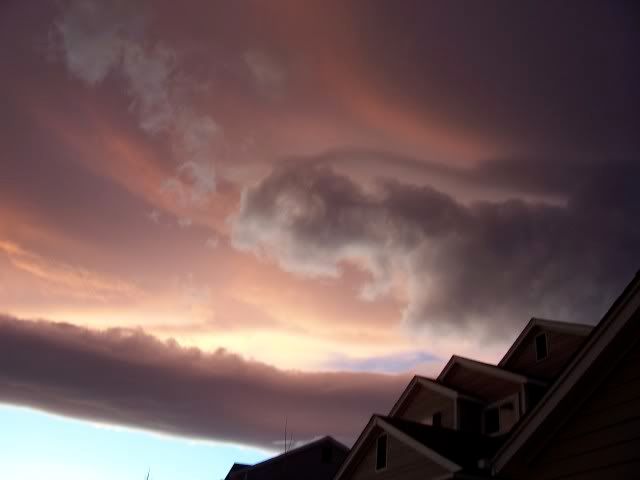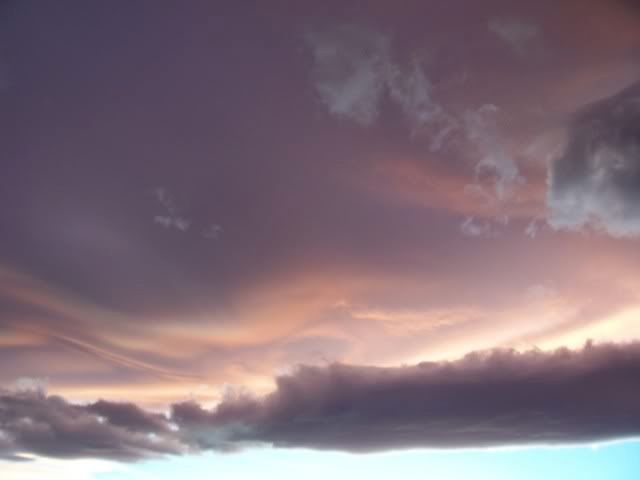 From the backyard, a few minutes later: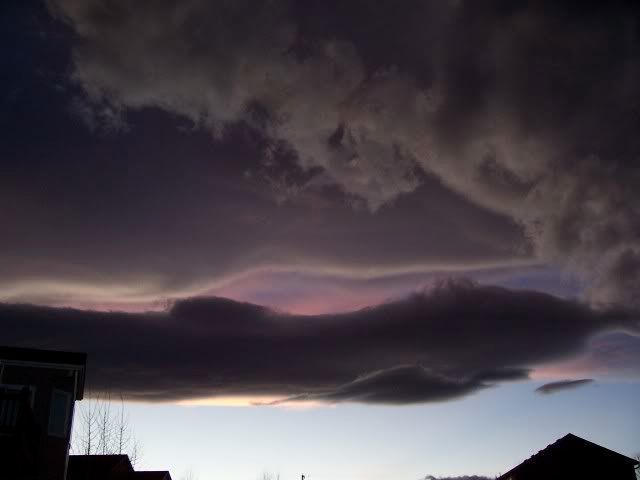 Caesar thinks clouds are boring and wanted me to play with him, so here's some Caesar pictures for good measure: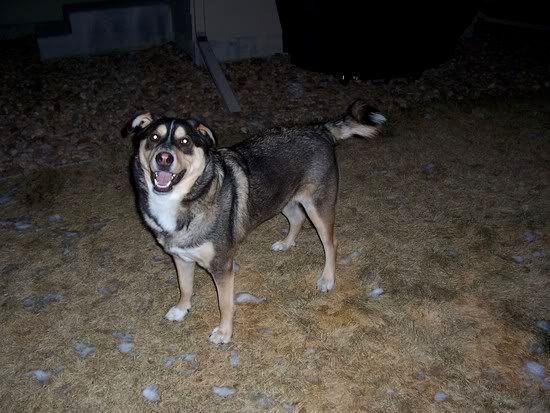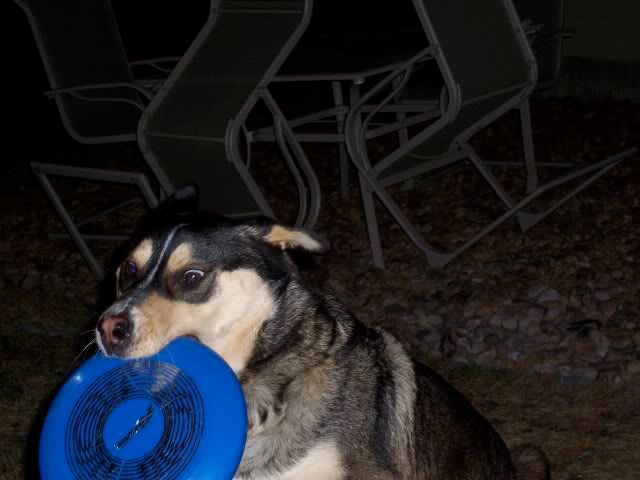 He's a bunny!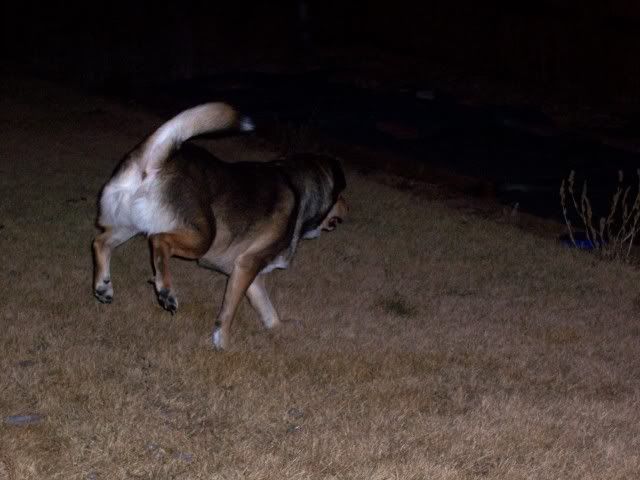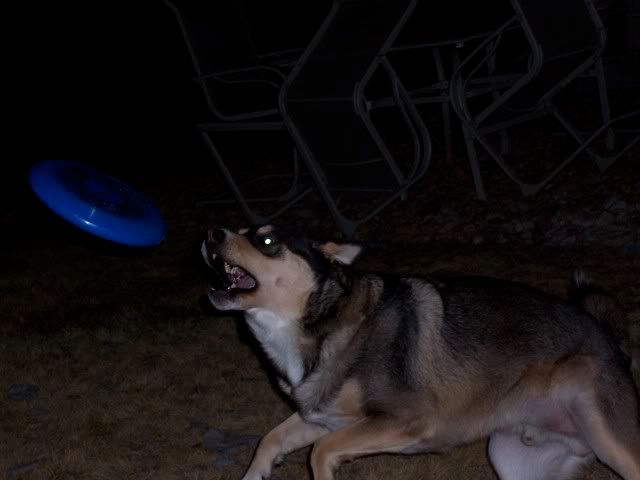 Playing with the neighbor's dog through the fence