My belt is being put on me.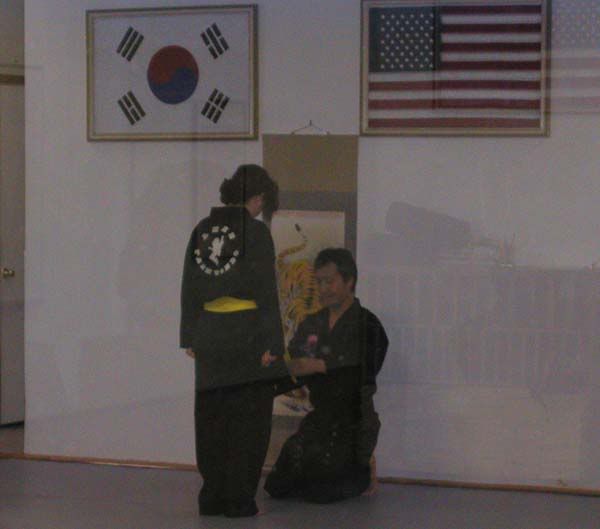 I am thanking the instructor.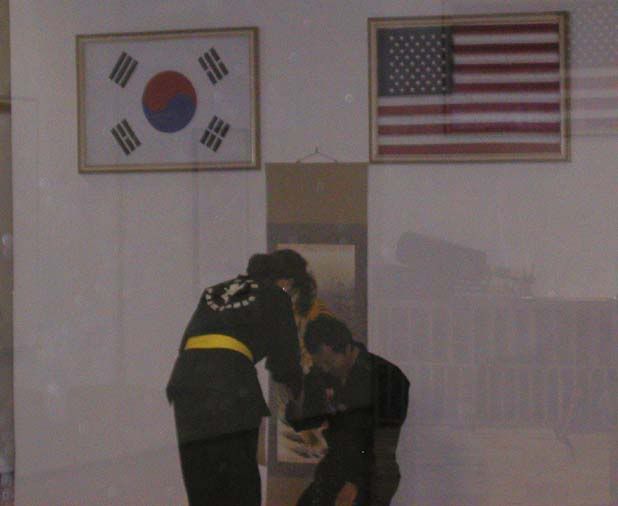 Sorry no pics with my face. The instructor is new and the one that was suppose to tell him I was to get my yellow belt last night left for Korea and in all the confusion did not tell him. So at the end of class one of the other students said something to him and he apologized and gave me my belt. I felt bad because my family came to see it and were only able to get pics through the window. But my son was thrilled since we are both yellow belts now. My son should be testing for his orange at the end of the month and he is only 5.