Okay, so many posts later, I realize that non-pit bull dogs go in this section.
So now you will be getting even more Caesar pictures.
I took him to a field by my house this morning, to tucker him out... it was such a beautiful morning, and now he is happy and sleeping!
Surveying the situation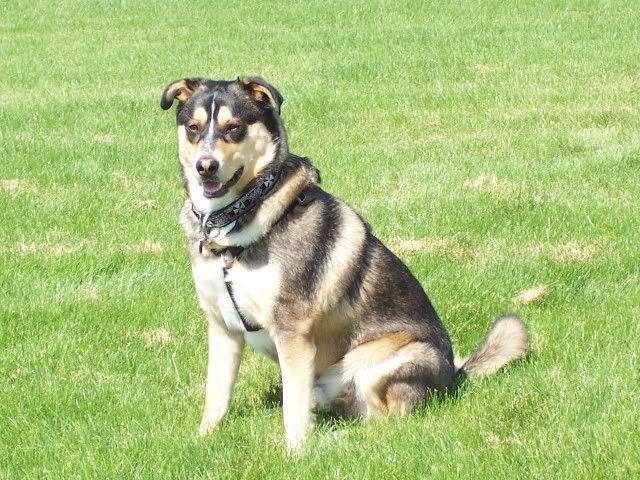 Smiley! (I love this picture!)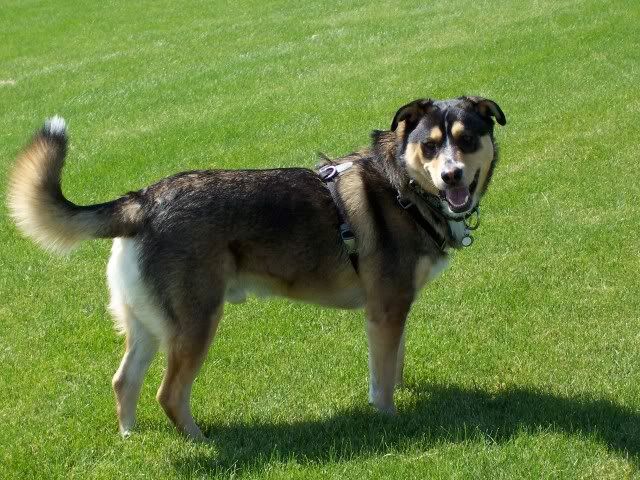 More standing around...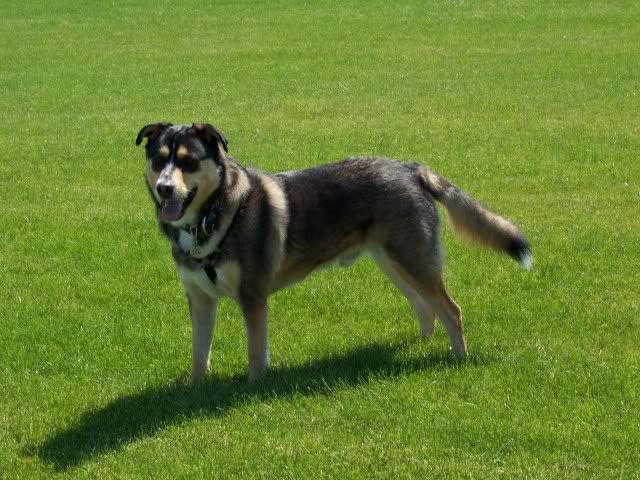 Get the leash!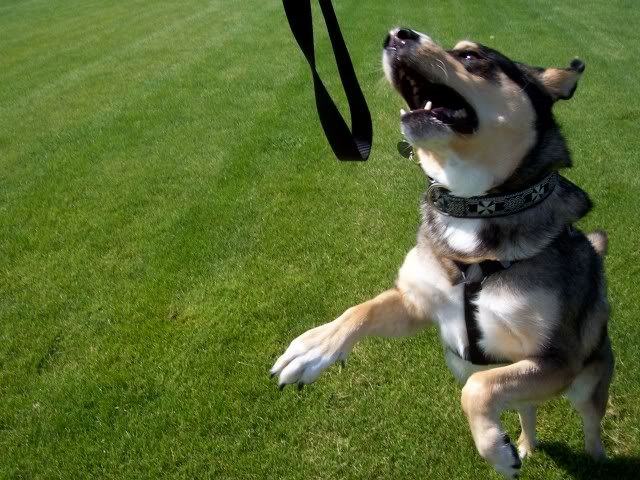 Rahr!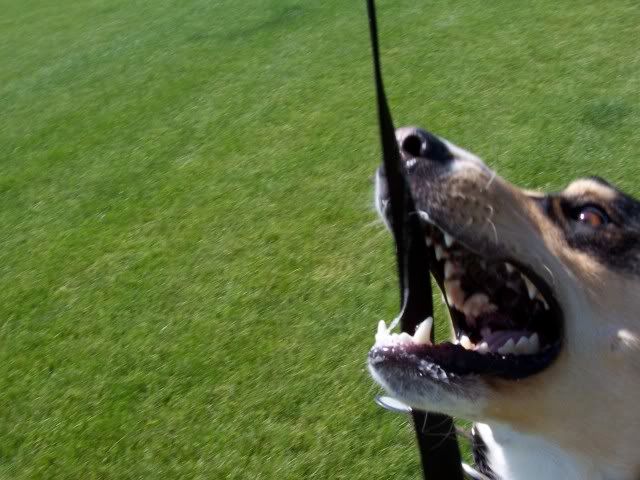 Happy time!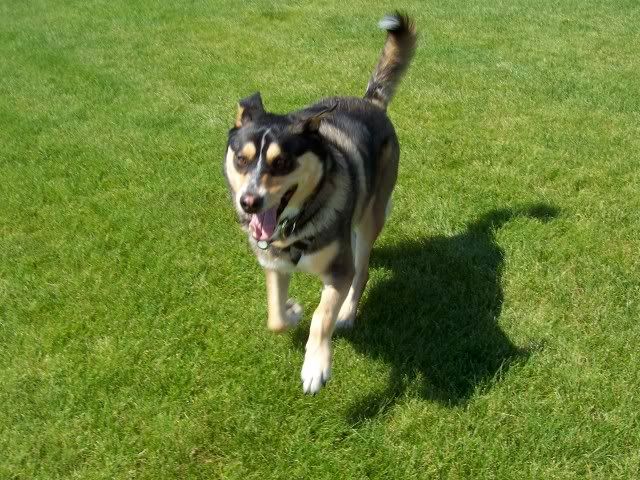 What a goofball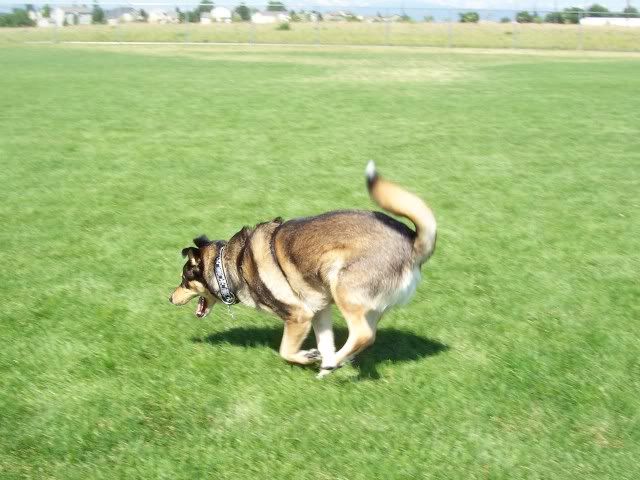 Okay! I'm tired!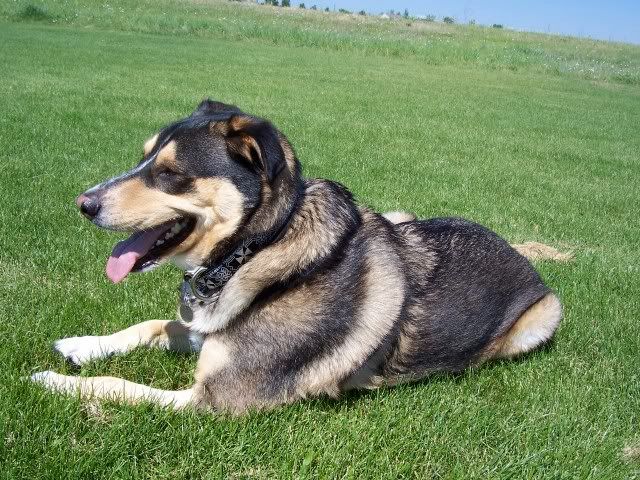 Couple of closeups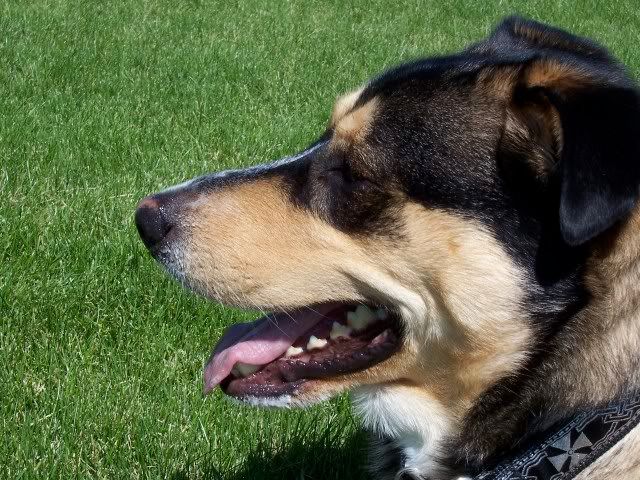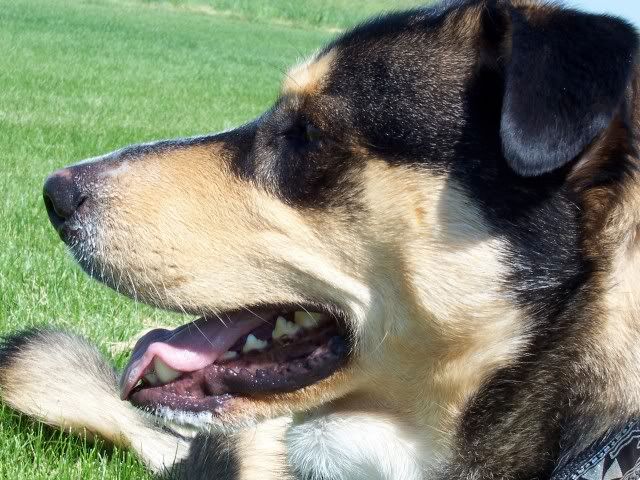 "Come" video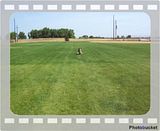 ...and from the other night. He really thinks he's a lap dog.