This is my new foster boy Duke Henry. He is a 55lb 2yo (tommorow to be neutered!) fawn colored beauty with a white chest, and some black on his tail, ears, and eyes. He was left to fend for himself with another dog for three weeks when his lovely owners were tossed in jail for Meth. Despite that, he has very little if any separation issues (just wants to be close to humans when they're around), and has had some training.
He walks well on a leash, knows basic commands, is house trained, non-food agressive, good with other dogs, good with cats, and FABULOUS with my 20 mo son. He doesn't seem to be too toy driven, but will gleefully run around while Zoey chases her ball.
The second day we had him, my son Chase fell out in the yard, and started crying. I was near the house with Duke, when he took off at a run towards Chase, to stop and stand there beside him while he grabbed ahold of his collar and pulled his little self up. As soon as Chase was righted and stopped crying, Duke ran off towards me like, "I did good, didn't I"?
This dog is available through Dead Dog Walking, can PM me for more info if needed.
Proud Duke Henry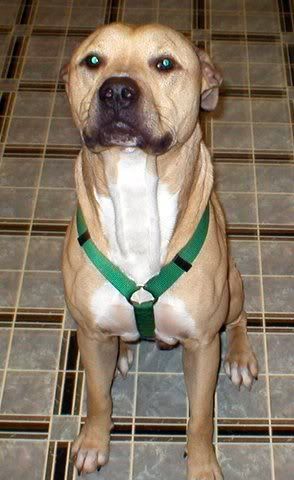 Total body shot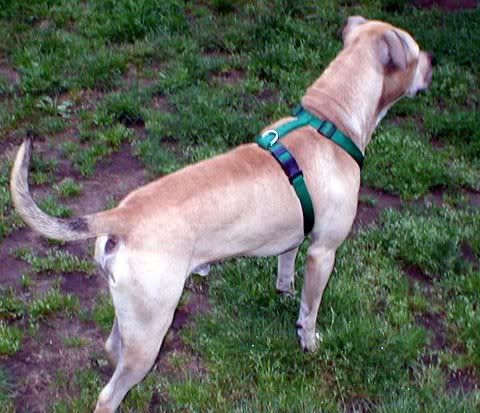 Such a happy, smiley boy!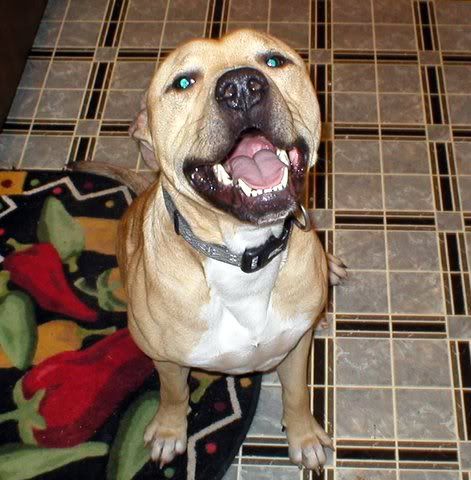 You're not gonna make me move are you?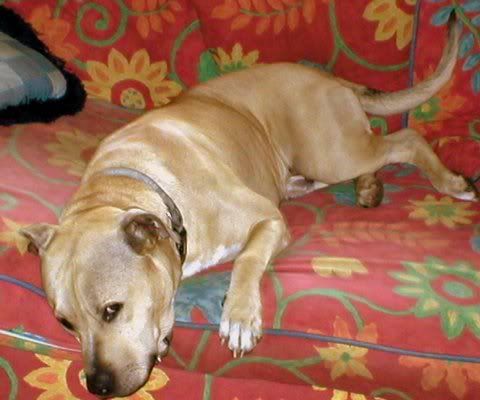 Oh well, the bed is better than the couch anyway...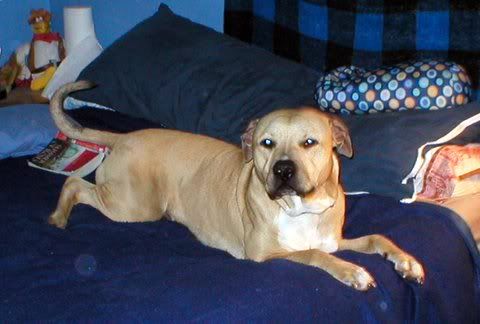 Ahhhh...all these photos are wearing me out.
Bat Dog!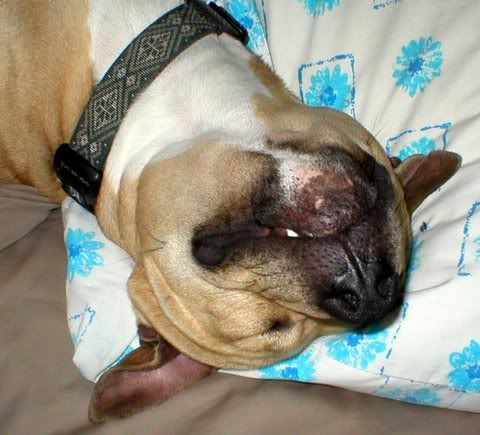 Ok, naptime.....later!