Friday was the expo at Wonderland Racetrack. It's a big event where they have speakers, vendors, and it's all about the retired racers. They even get to run the track again!
I was so excited because I can't even drive passed the track without Wally starting to freak in the backseat. Here he is once we pulled in the parkinglot . . . staring at the track and whining like an idiot.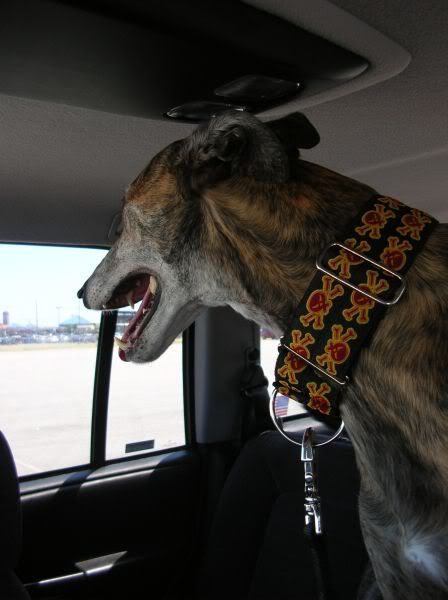 He was in the first race with his friend Melody. Damn he looked good in his racing silk.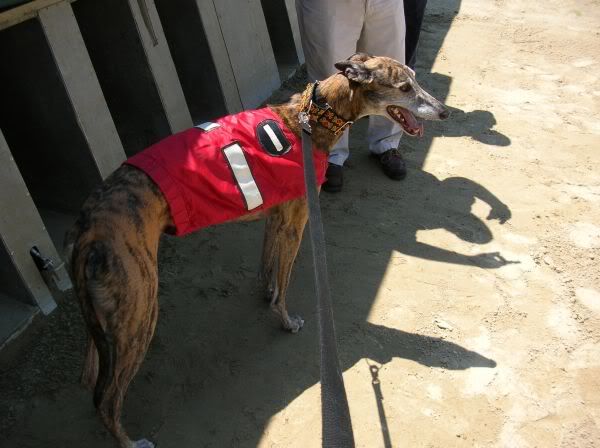 Well, little was he aware that Mel would employ underhanded tactics to win! When they opened the gates Wally shot out but Mel was all turned around backwards and flailing, so Wally had to turn around and see what was going on.
"Ummm, hello Mel! Are you coming?"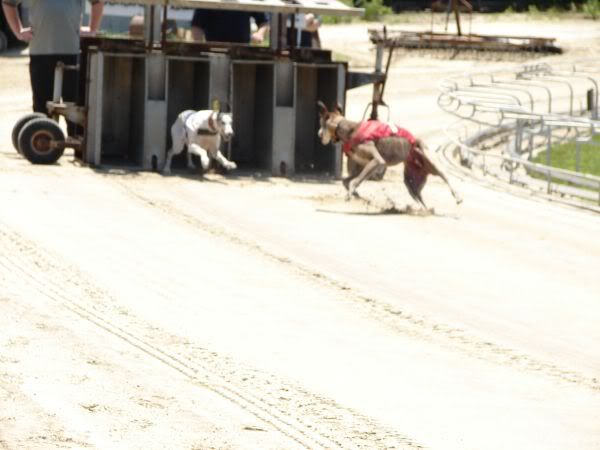 She took that opportunity to pull ahead as he had to turn back around. Sneaky little thing.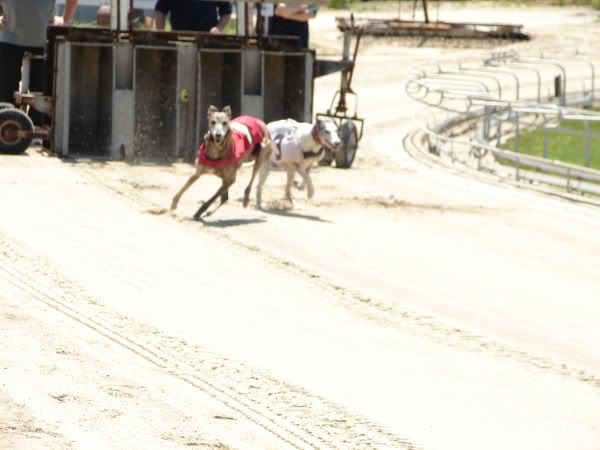 So Wally said "Meh. She's going to win anyway, I might as well just leisurely trot the course instead of all out running."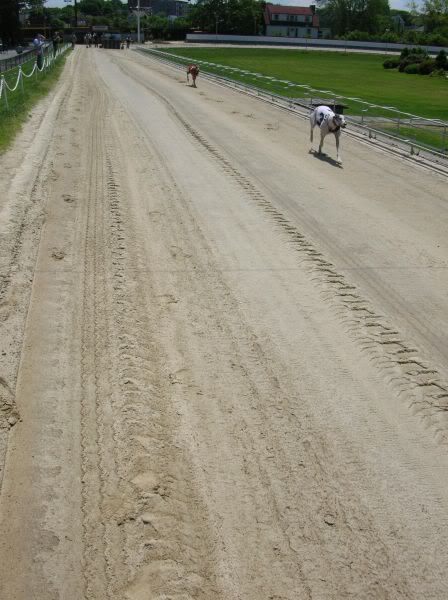 "Dum-de-dum. Ladies first."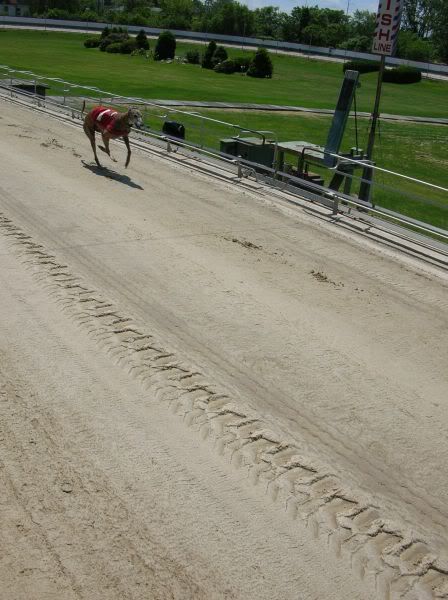 Well trotting the course or not, it was hard work! So was all of the meeting and greeting going on inside. We got there at noon time and here was Wally at about 8:30 when the speakers were finishing up.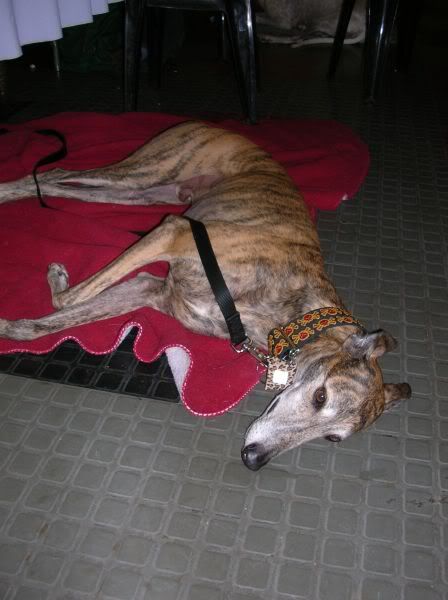 And as a bonus for everyone, here's a video of Wally watching the races! Now please keep in mind, for the first 10 months I had Wally I had only ever heard him bark once. Then we figured out that he could sing, which he does regularly now, but he still doesn't bark. Well here is Wally completely freaking out while watching the other dogs race. He LOVED it! I don't think anyone on here who's met him can say they've ever seen him this excited.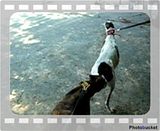 We had so much fun. Next year we're going both days (day #2 is at the Raynham track). Man it was cool.
A picture of Wally leading the room in a "group roo." Anyone who has seen the video from Chris knows of his singing skills. Well the people we sat with thought it was funny that Wally sings on command so they kept getting him to sing, which got the rest of the room going. And everyone kept giving us dirty glares because Wally was definitely the loudest. HAHAHAHAHA!
And one of Wally watching a movie with my friend Jennifer.