Ferguson is the newest member to the household (just joined on Saturday). He is a beta fish, and even though the picture is a little dark (if anyone has any suggestions on how to photograph fish please tell me) he has orange-peach fins and an orange-peach body with very heavy black ticking (yeah, I don't know technical fish terms, but that's what it would be in the dog world I guess).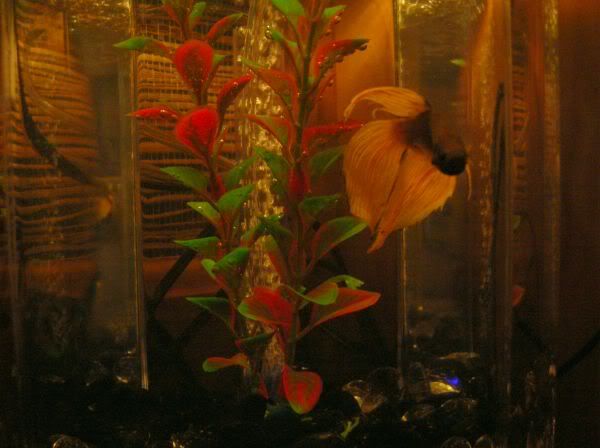 PS: He is named after Clarissa's younger brother from the old skool Nickelodeon show
Clarissa Explains It All.