Yesterday i started cali on the e mill and i put her on it for
15 minutes
1.5 mph
5 out of 10 incline.
Today i put her on it for
30 minutes
1.5 mph
5 incline
I am hoping it will help her get more tone and shed some more weight and maybe build up a little more endurance and just basicly get her in better shape.
I dont want to overwork her and this carboard set up is temporary.....
We now are feeding her Merrick (1 cup a day) and she is at 40 pounds.
How long should i put her on the next time and should i work her faster than 1.5 mph (the speed in the vid)????
Should i take down the incline or leave it?
Her back legs seem to be worked the most so i rubed them down a little bit.
Here are some pics yesterday and a vid.....
http://media.putfile.com/treadmill-1-89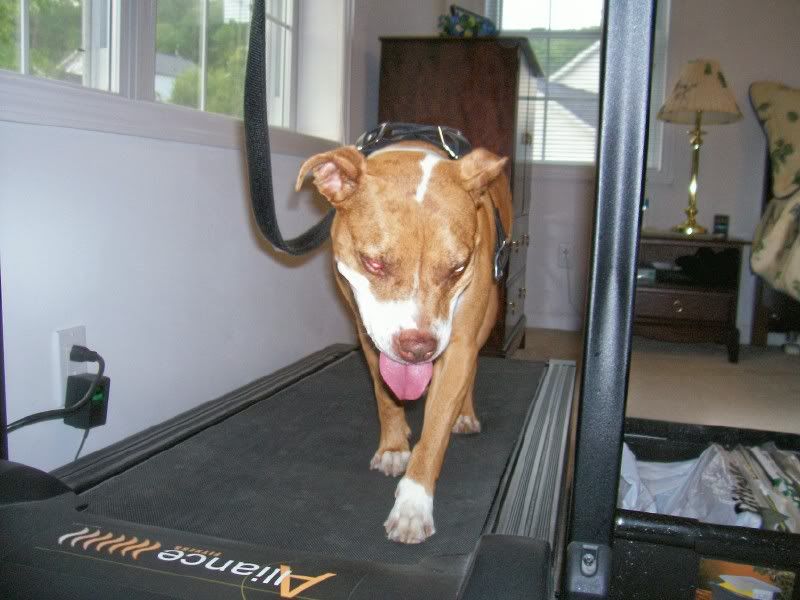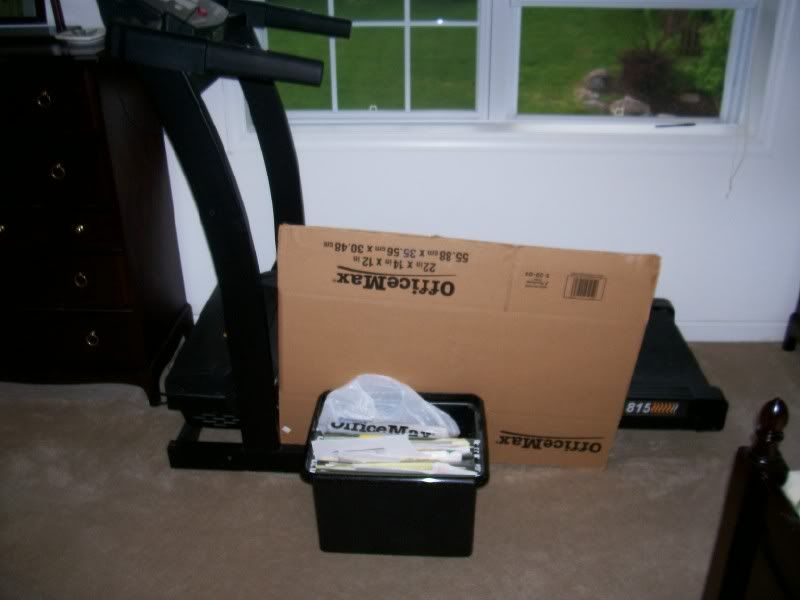 Also any tips or we would be cool
Aaron