I haven't been totally happy with the 5x10 kennels that I was using to keep the dogs outside for the last several months. At first, I thought they were awesome and then I started to feel like it just wasn't quite enough room for them. Additionally, I have one Houdini who refused to be left in the kennel so I wanted to find something different for him anyway.
So I have moved on to Plan B. I put in two chain spots today and will be putting at least one, if not two more over the next week or so. Gigz absolutely loves the new setup. I was expecting some barking and whining and general carrying on, but he just laid down and chilled out as soon as I walked away. He's enjoying the sunshine and definitely seems to like having more room to move around and stretch his legs. So that makes me happy.
I thought I would share a few pics of the new setup so people can see how I did it in case they want to try the same thing.
The view from afar: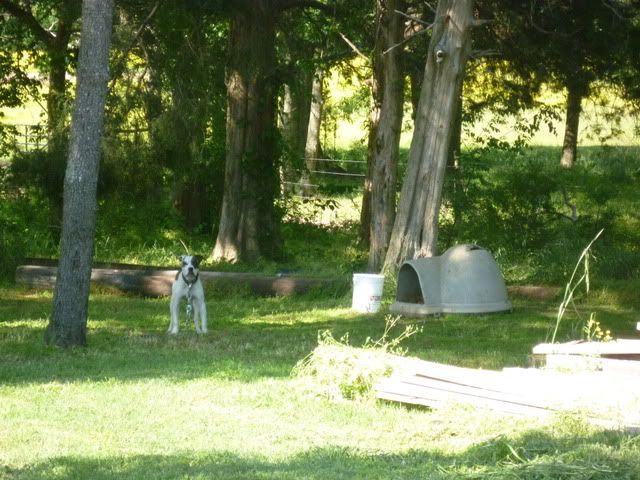 You can see a little bit more how I put it together in this pic.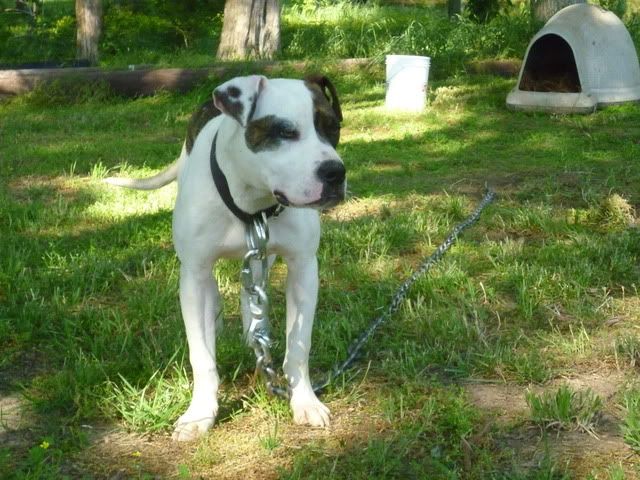 So happy.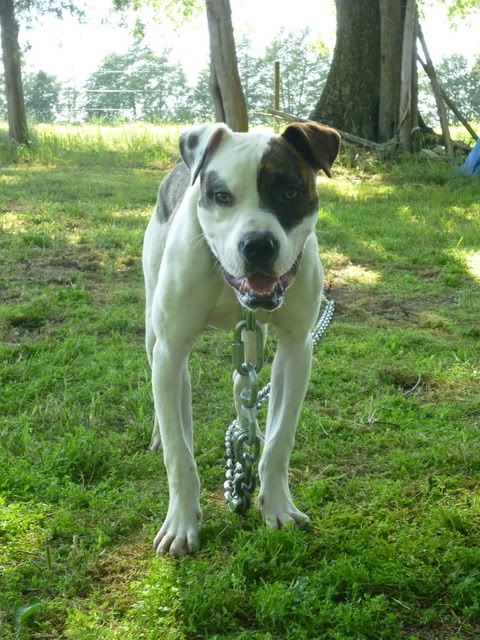 Gigz is such a ham.
I hope that is helpful to anyone who might be considering a chain setup. I know pics of other people's setups really helped me figure out how I wanted to put this all together.