Whitney. My 17 year old nasty cat
I got her when I was in the first grade. She lives with my parents as she and my dog want each other dead, plus since she's so old we figured it would be best not to move her someplace new. She's still my cranky little love, though.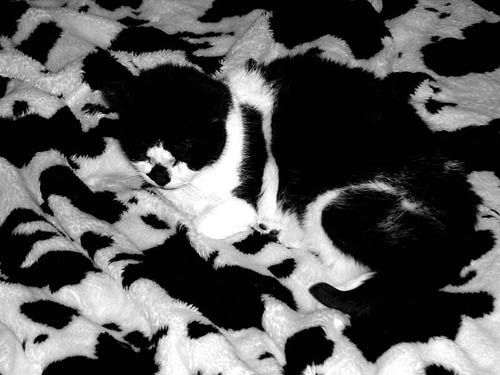 And Sexy Rexy, my fat bunny rescue. I'm her fourth home. She is like a destructive 2 year old . . . absolute trouble at all times! But she's so sweet, loves people, LOVES babies, and recently we have discovered she also loves dogs!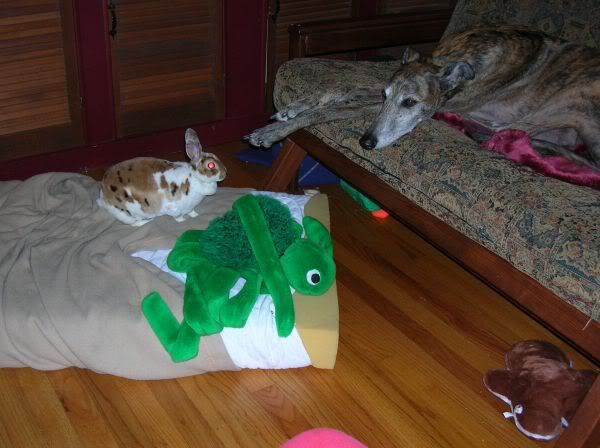 I also have a Beta, Percy Kittens, but don't have any pictures of him online. I guess I'll have to get on that, huh?