"MOMMA!!!!!!! You have to throw the ball. Do it, DO IT! Please??"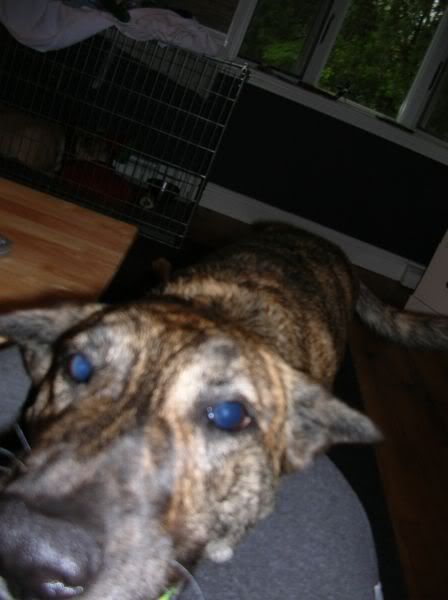 "If Santa paid in tennis balls I would happily guide his sleigh"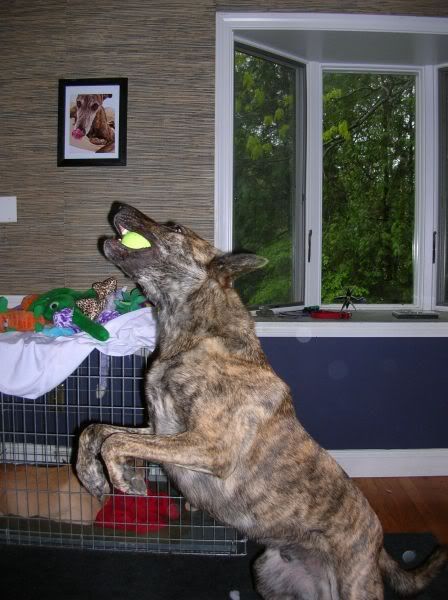 Air Halo!!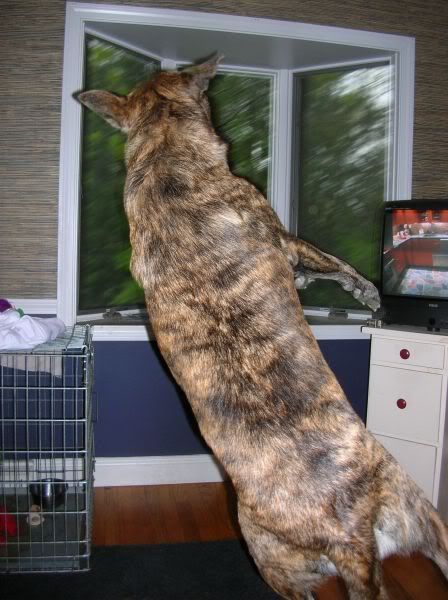 Who knew his tubby butt could jump (he's finally started to lose weight, yay!)?
Yeah, the "no ball in the house" rule has gone to hell since it started raining last week . . .
Halo offered the ball to Wally and this was Wally's reaction: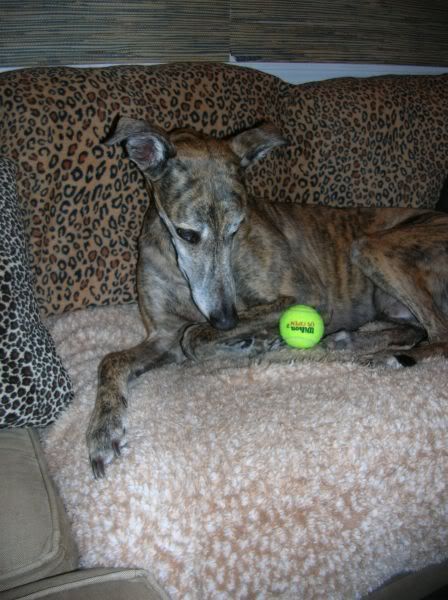 Talk about disgust! I love my prissy Greyhound