Permission to crosspost this from another board: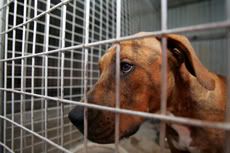 These dogs are the strangest looking Pit Bulls I have ever seen. I know its in Australia, but it could happen anywhere. I dont know this bloke, he may be a saint, he may be a right knob for all I know but it is just stupid for these dogs to be seized and face destruction as pit bulls.
Story
http://www.themorningbulletin.com.au/lo ... ubsection=
Pit bulls on death row
12.05.2006
RYAN Duckwitz sat emotionless at the back of the Yeppoon Magistrates Court yesterday as he was accused of breeding American pit bull terriers for dog fights.
Duckwitz attended the hearing in a bid to stop 12 of his dogs being destroyed after they were confiscated from his home by council officers.
Livingstone Shire Council's lawyer, Cameron Schroder, said the council would not tolerate the breeding of the dogs.
"My instructions are that they are definitely pit bulls,'' Mr Schroder said.
"Livingstone Shire Council takes a very strong view on this matter.
"There is an issue of public safety. [/img]