For those of you who have been with me from the beginning, you know that this is nothing short of a miracle for Dexter. A year ago, this would have been impossible....just look at this boy now!!! My husband did the class with him!
First, The see saw
Goin' Up!
And Down!
Weave poles
A-Frame…goin' up is easy!
Goin' down…not so easy!
If I stretch, I just may get that treat!
I think my gut is stuck.
And the sliding descent equals success!
Tire Jump!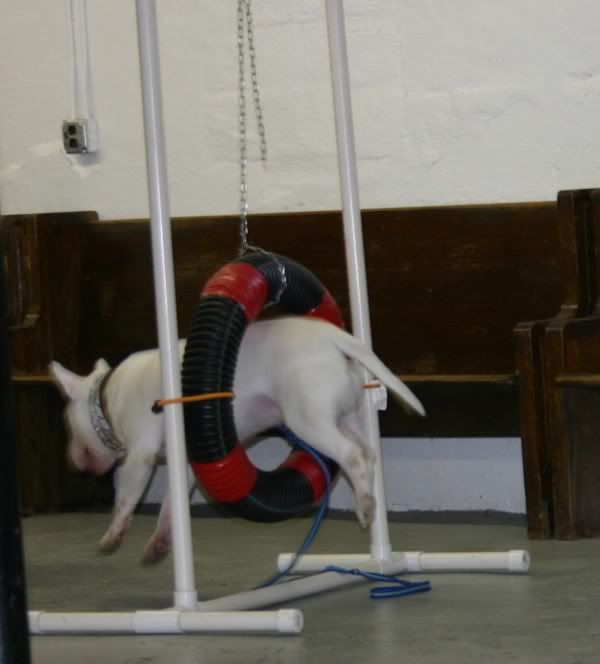 And a smile for my fans! I got my ears buzzed off for the summer, do you like it?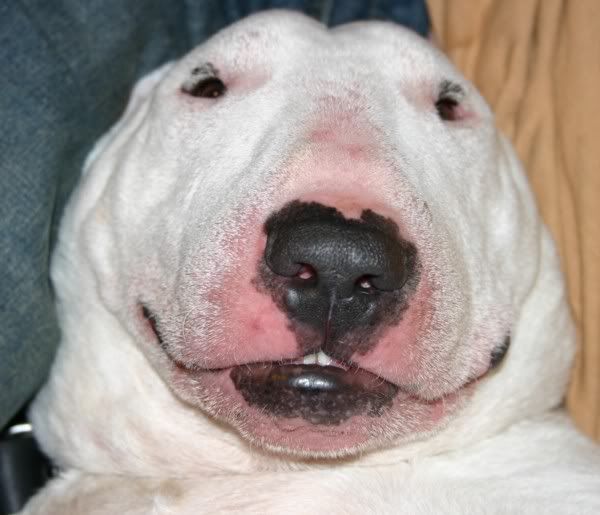 One more for the ladies!