Took Dylan with me to feed the horses for the first time this evening. He was really excited at first but settled into some obedience rather quickly. I think with some work he will be a pretty good farm dog and will be able to just come with me around the property and not mess with the livestock.
I am trying to come up with some things he can do to actually help out around the farm. I'd like to get a cart of some sort so that he can pull large portions of feed and hay where I need it to go. Any other ideas?
Starting some OB at the first horse pasture:
"But Mom, they look so yummy!"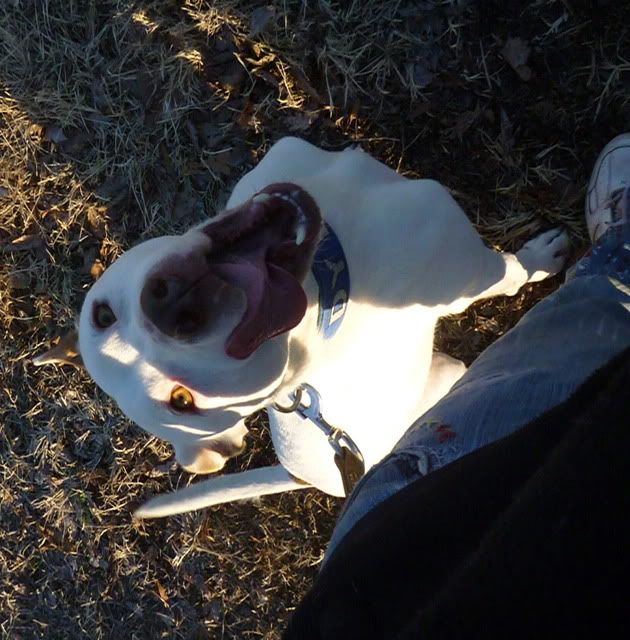 Learning to ignore the horses.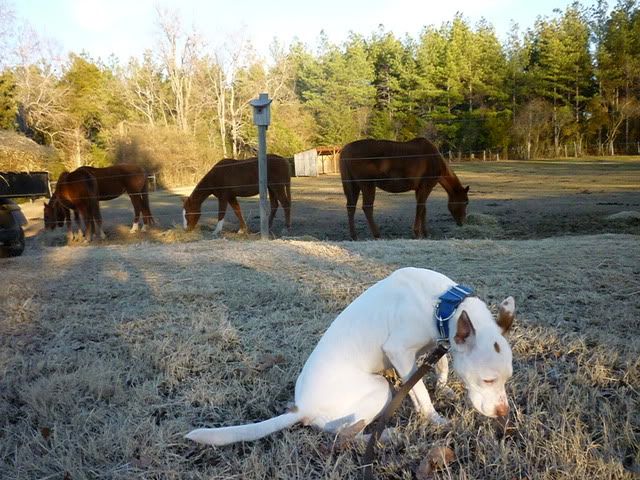 Staring intently at the horses at the last pasture, but staying.
I am disappointed that this photo came out so crappy - it was even worse before I played around with it believe it or not. Dylan stays where I put him while I put out hay and watches the more energetic horse, Splash.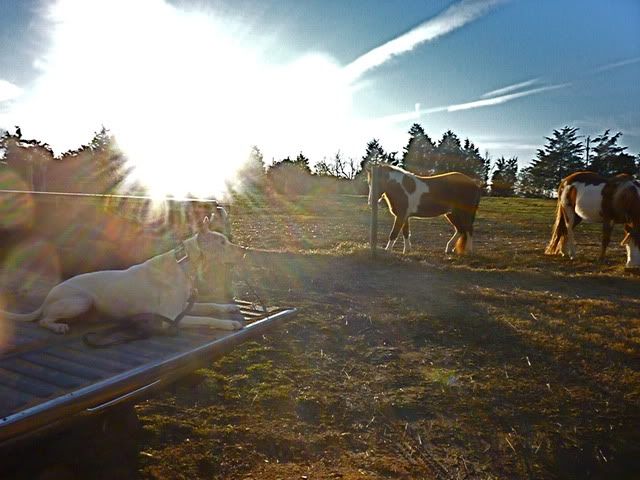 Gosh, I love this dog.