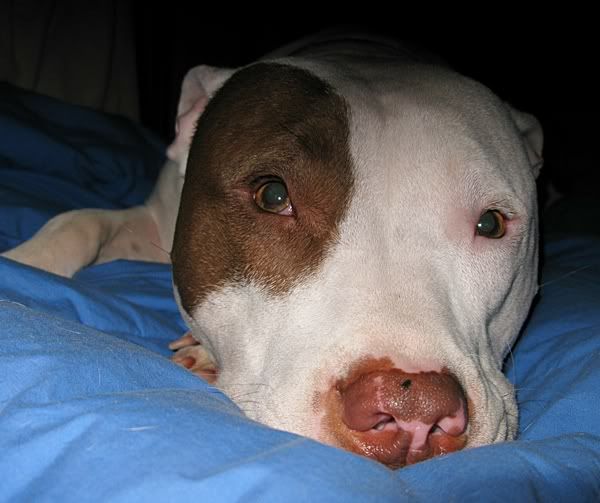 One 21 months old APBT, male, neutered, UTD on all vaccinations, next rabies vacc due in 2013.
Goes by the name of Faust, aka. Baby Chicken.
Well socialized, somewhat obedience trained, housebroken, crate trained.
Has tons of allergies... food and environmental. Was also recently dx'd with "seasonal selective hearing".
Loves people, dogs, cats, and assorted other critters.
Very food motivated.
Reason for re-homing:
Decided to consume THE vilest-of-vile, utterly disgusting, foul-smelling "green tripe" stick ON my bed, on TOP of my pillow this afternoon!!!!
There is NO fee - just need him gone ASAP.
Not able to respond to e-mails, since I'm still in the middle of boiling every single thing in my bedroom.