WOO HOO! Finally Socrates new Collarmania martingale came in! I've been waiting to show off our newest Ella's Lead until the matching collar came in!
The Ella's Lead is eco blue and I absolutely LOVE it. It's my favorite so far. It's super soft and is a really beautiful bright blue. It's even nicer in person. They did a fantastic job, as always
The collarmania collar I got on clearance! It's their new deluxe martingale which is made so that the loop doesn't hang. It has a little nylon loop that you tuck the D ring under so the loop lays flat like a normal collar, but nevertheless, they still can't back out of it!
Very happy with both orders!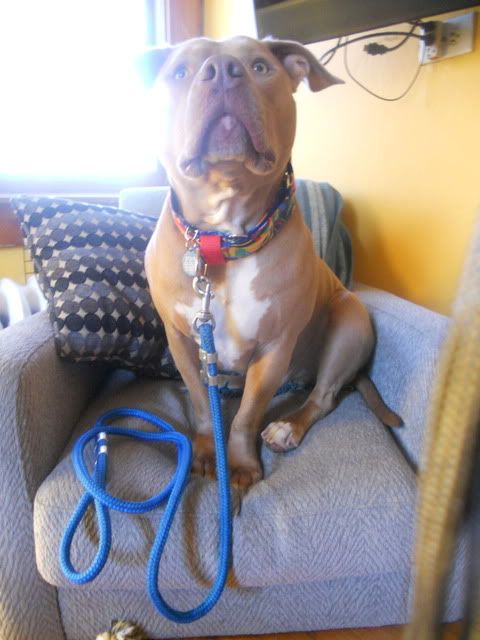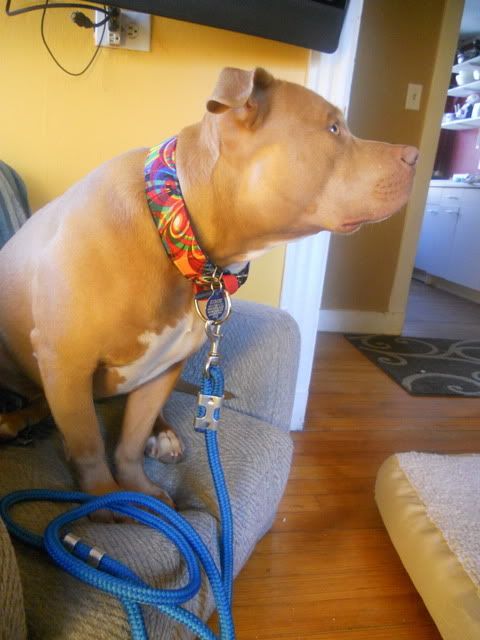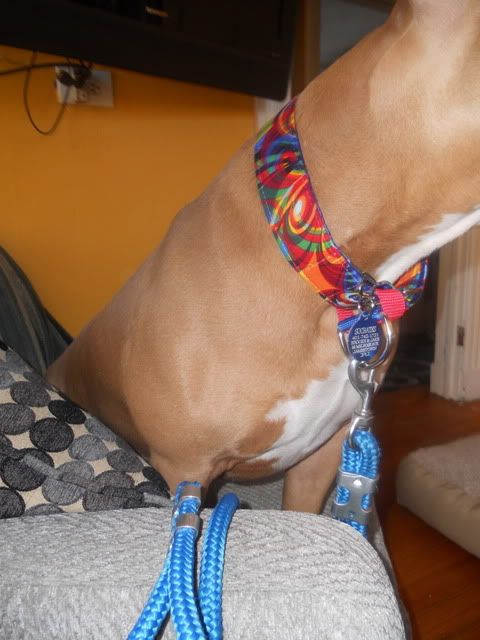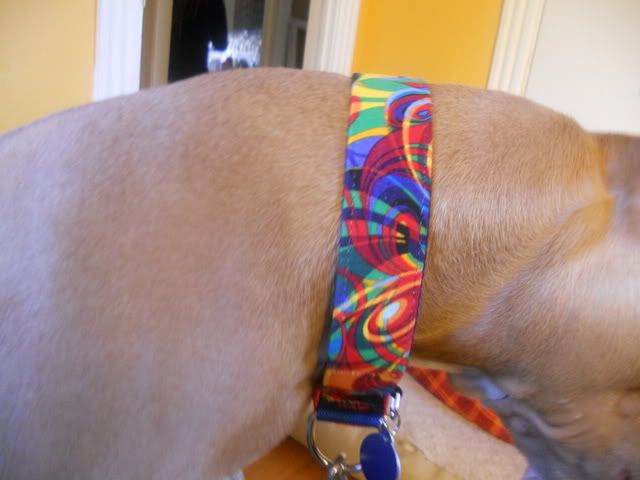 Iz spent!