I iz serrus woman!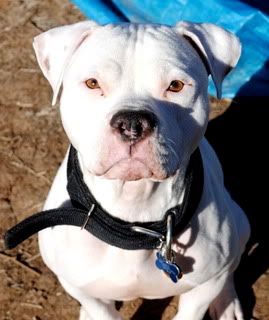 Dun ma legs looks long?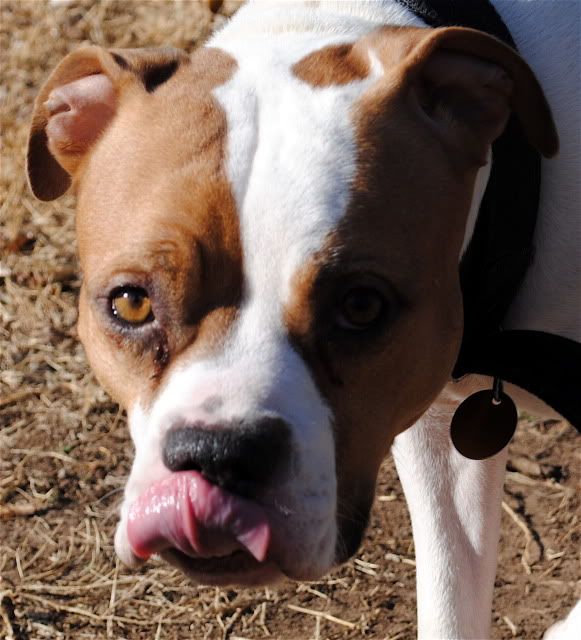 Attack of crazy puppy! (see the shadow)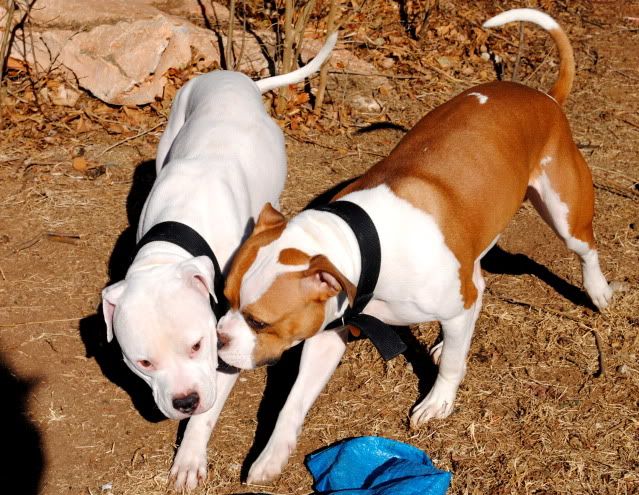 Iunna chew on dis stick!
Ah crap, ma mouf is stuck.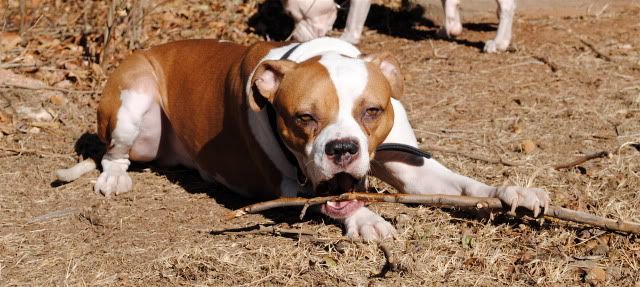 I'z a pointer.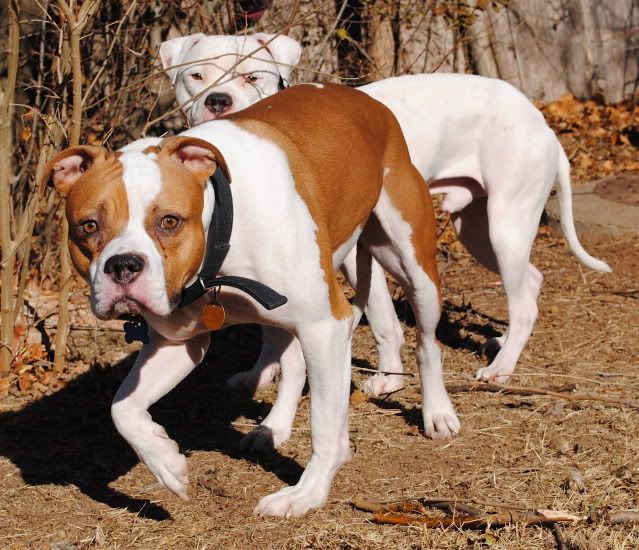 I'z lean and sexies now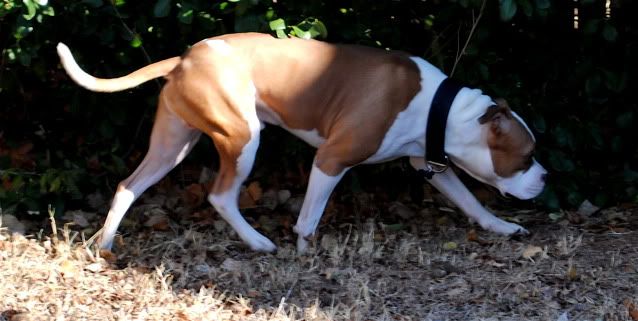 I'z skinnies cuz I bounce off da walls!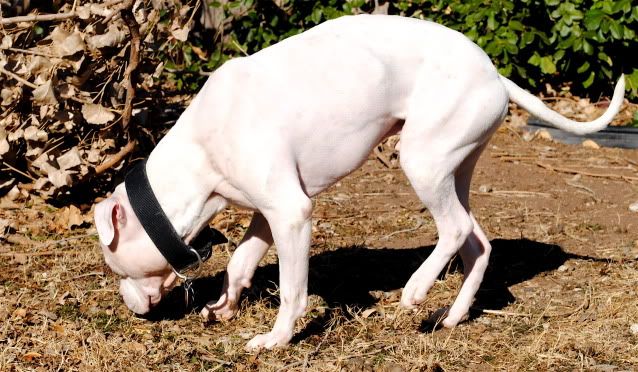 I wasn't eatin no sticks!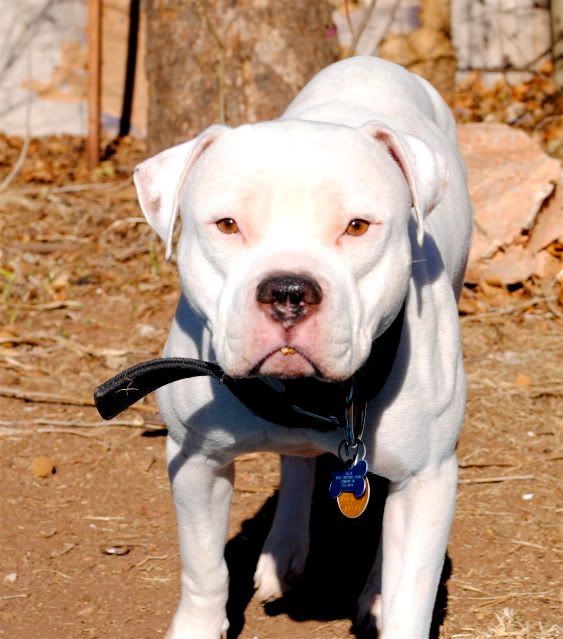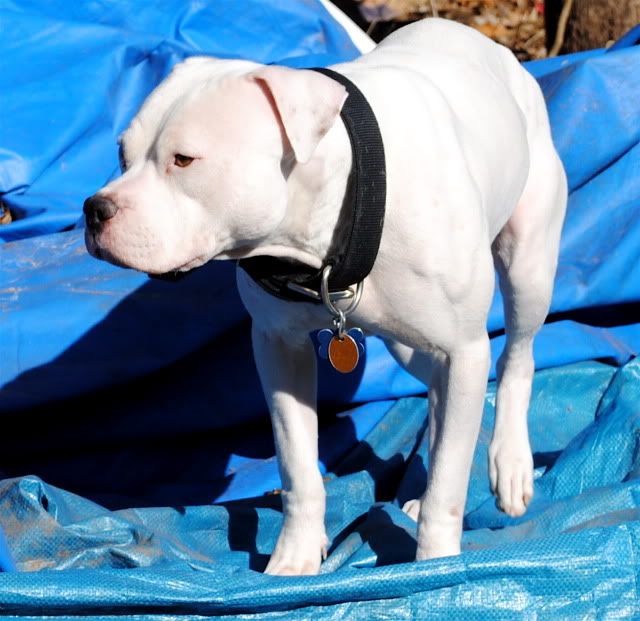 Flash box ma new toys?!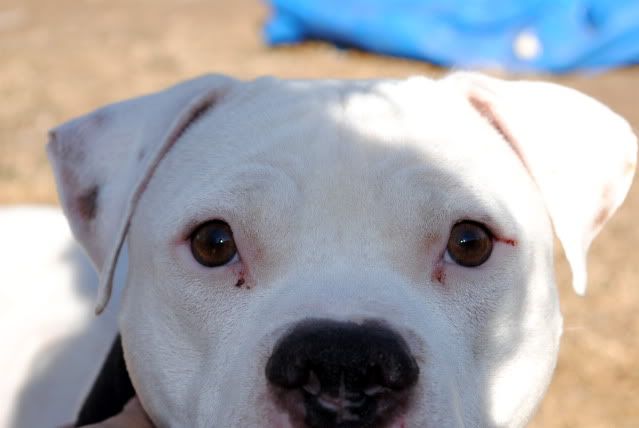 We sit and wait...now open da door ladi!!
Sorry about our ugly back yard! We don't even attempt to keep it tidy. Oh and the blue tarp is from our 'pool' this summer...
anyway, a friend of mine is coming by to meet Ollie tomorrow! Fingers crossed!