There was a big dog event this past weekend with craploads of vendors, and I fell in love with the necklaces from glassicalcanines.com. But all she had was an AmStaff with cropped ears. She told me that if I sent her a picture of Inara she'd do a custom pendant for me, for no extra charge, as long as she was allowed to use the image again for others. No problem!
So we did a photo shoot this morning. Thank god Inara has finally kind of figured out a stand command. So here are my attempts - I'm actually pretty impressed!
I love this one but I don't think it would work as a silhouette: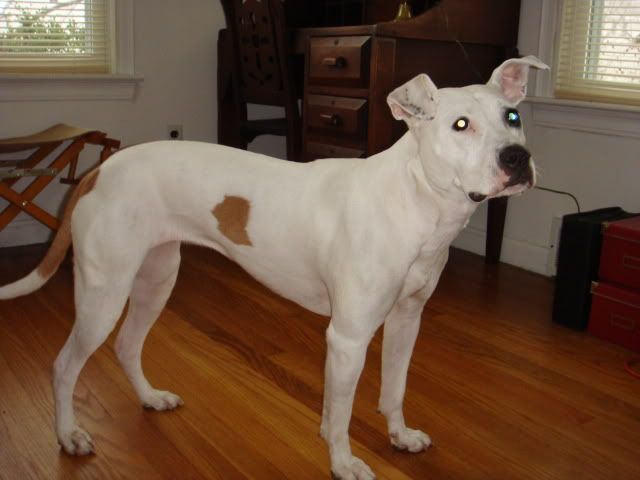 I LOVE her stance in this one but I was holding the treat too high, dammit!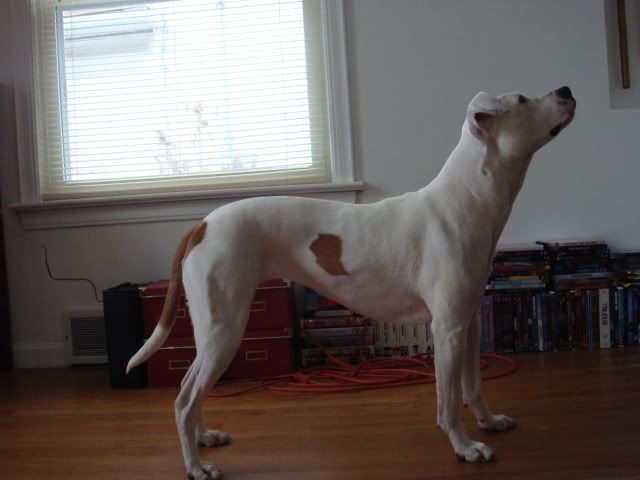 This is the shot I submitted - I think it will be a good basic silhouette for her to use as APBT w/natural ears option: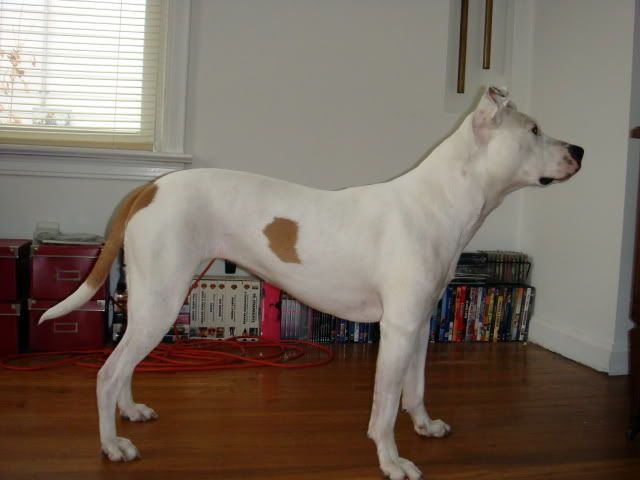 I'm not sure if she'll do a silhouette or painted image - she can do either and I told her to choose whichever would look best.