My little girlie is 8 today!
I got her from the private shelter I worked at. She came in with her siblings, ceased from an abuse case. Her Mom had to be PTS. They were covered in fleas, feces and all scrawny. I adopted all the siblings out, and she was the last one.
The Director, my friend, Gerda, put her crate in front of where I worked the desk...giving me a hint that I should take her. I left a note on the crate to the others that I "might take her". Gerda crossed it out and wrote, "I WILL take her."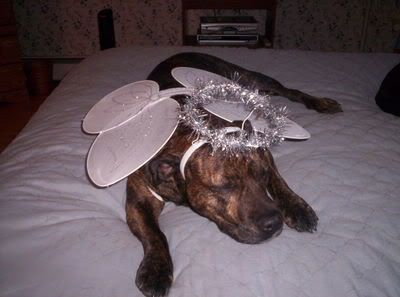 I had just lost my Lab, Louie, to cancer. I named her in memory of him. I always called him, My
Darling
Lou.
Within a few years, she had both cruciates/meniscus' done.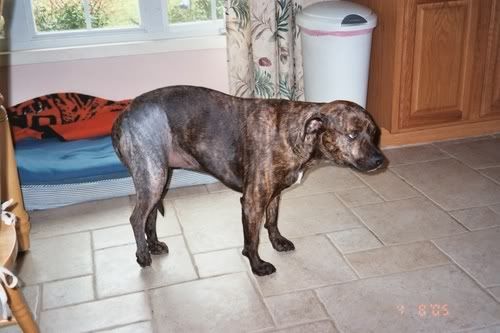 She hoards all bones and toys.
She MAKES ME dress her up.

She gets along with everyone.
HAPPY 8th BIRTHDAY TO MY PRINCESS!