Last Saturday, I headed out to the indoor Flea Market to take pictures of pyrex for a friend and to browse through the tool vendors for more goodies for my workshop.
Birdie was laying down mostly out of the way while I was taking pictures of all that pyrex. (I never knew that so many colors & patterns of pyrex existed. Then again, to me, they are just dishes.)
I couldn't help but chuckle to myself about a (pit)Bull in a China Shop, so I had to snap a few pictures of her.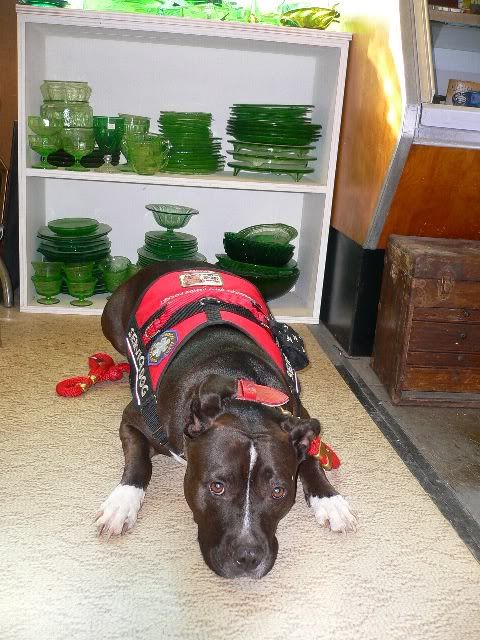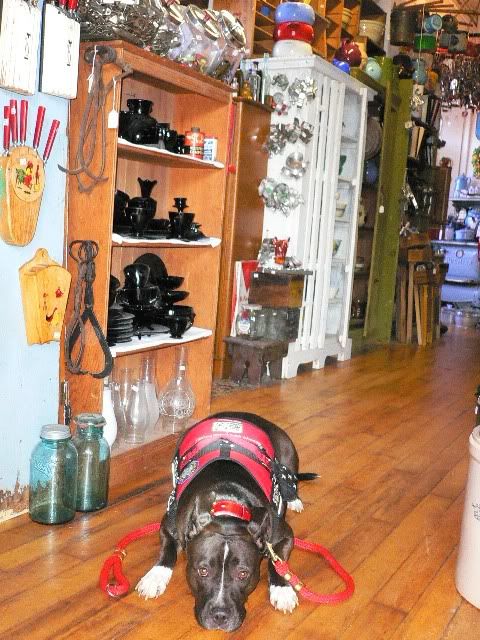 That position is her "automatic down" which she does if I am still for more than minute or two.