They look great in these photos but I credit that to my photo skills, and also my nice camera...haha. They really were filthy and now that they've been bathed and eating well they are looking much better. It saddens me so much that someone could have such BEAUTIFUL dogs and could care so little about them.
Boss: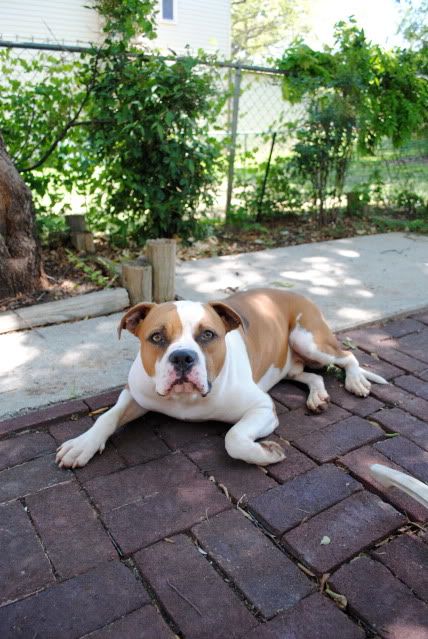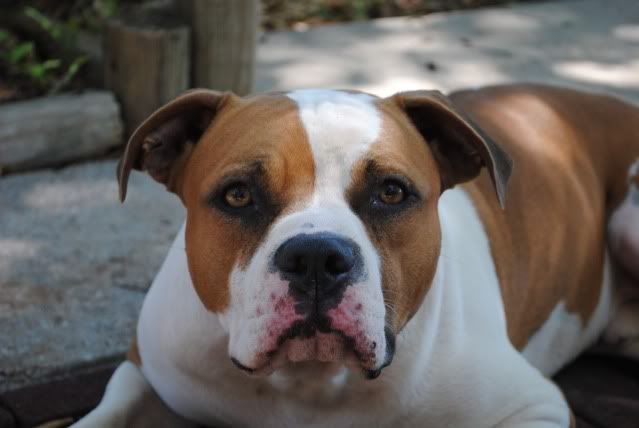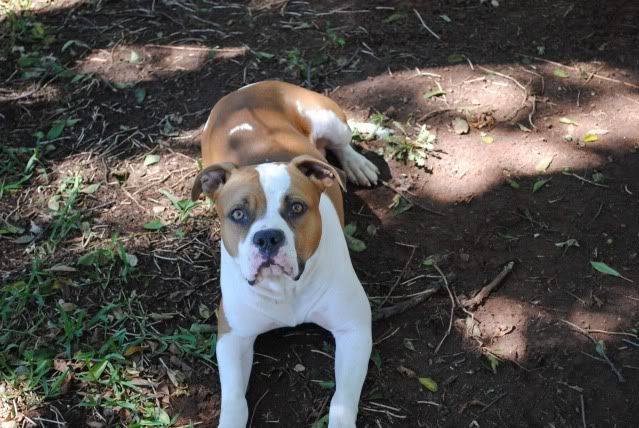 Ollie: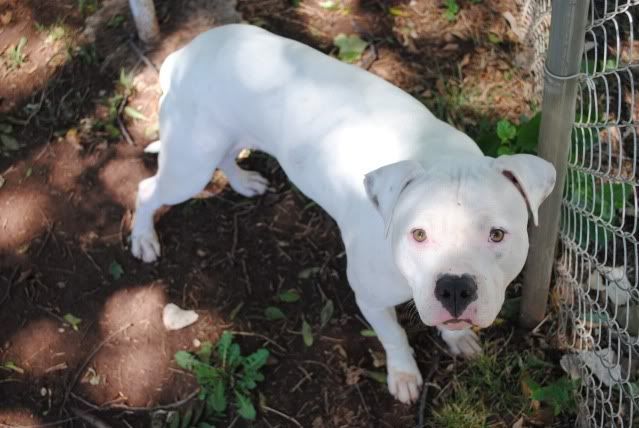 Not sure what to do with toys:
This is where he spent most of the afternoon:
Gorgeous boy: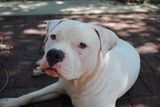 This is two other dogs I've recently met... My friend's parents live out in the country and these are their 'country dogs' as they call them. I wanted to take them away so badly. Although they obviously love their dogs, they are not well taken care of at all. They have had their shots, and she puts a monthly hartz flea and tick treatment on them, but I think that's the extent of it. They are covered in ticks, have no collars, and aren't confined to a fence. The white one was their other son's and he couldn't take care of him so they took him, and the black one just showed up at the house. They were also soooooo sweet.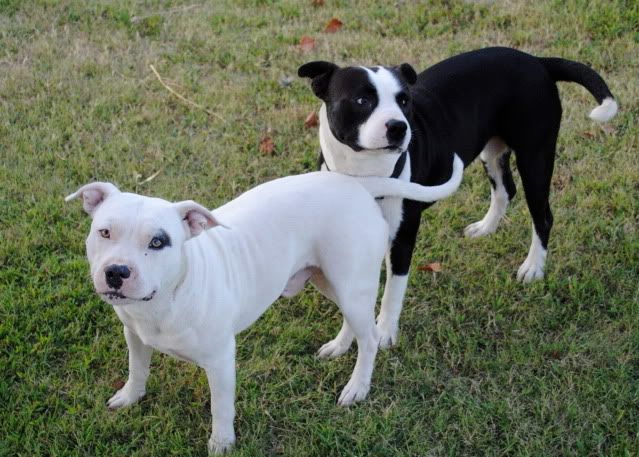 Ollie and Boss have an appointment next Thursday for their shots and neuter. Luckily we have a low income clinic and altogether it will only be around $100.
Anyway, now you guys have seen them!