This is totally brand new! Burnin the midnight oil here to get things done, but had to stop for a few to share this!
This is based on the Gaurdian style, but the "D" is moved to the top of the collar. 2 plys of harness leather, Nile Crocodile inlay, stainless hardware, and all saddle stitched by hand! ok, less talk, more pics!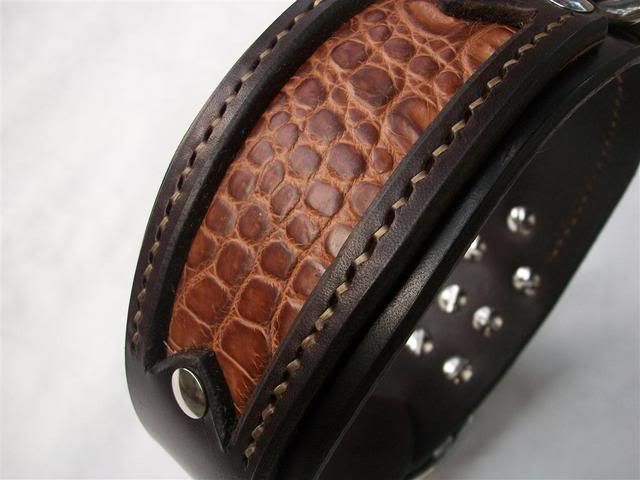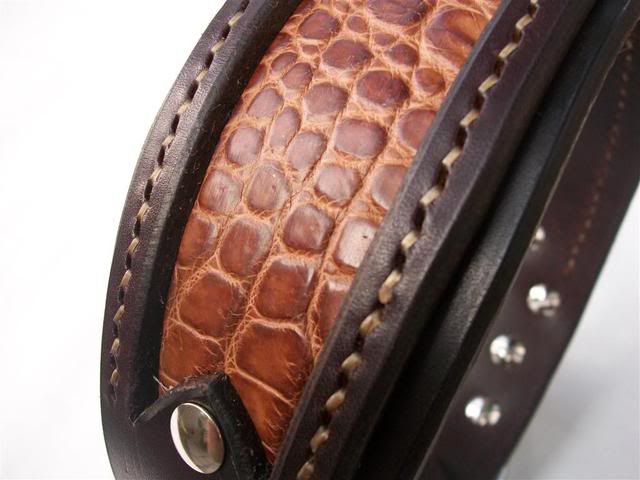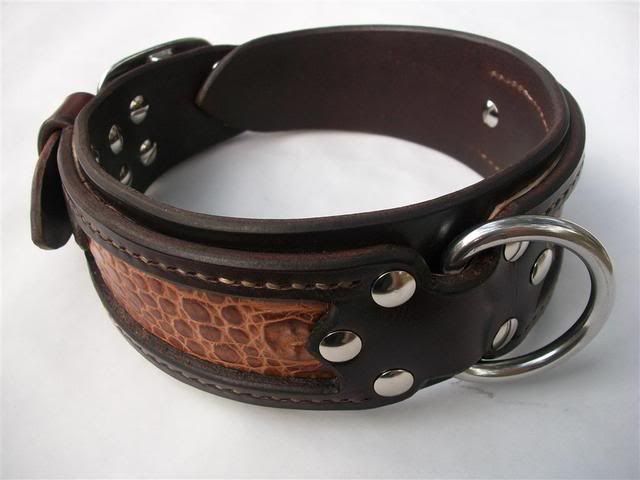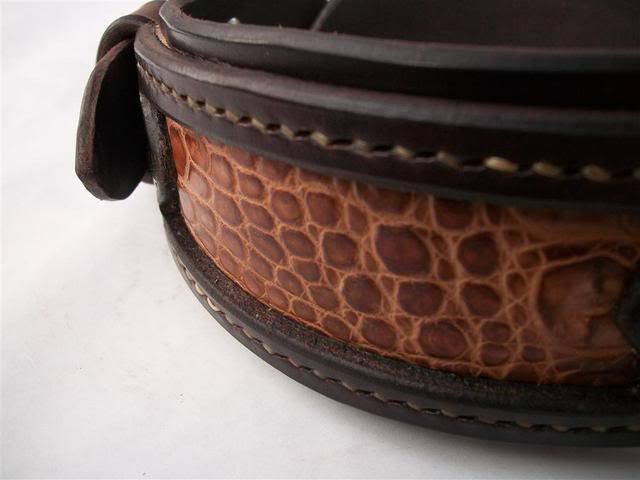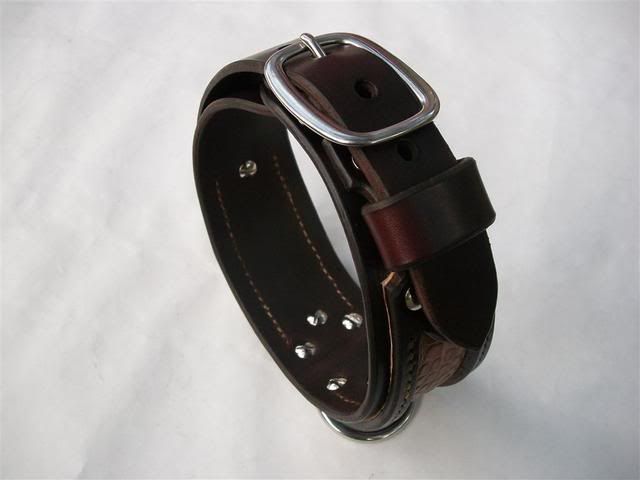 Thanks for lookin peeps!
brad.