As I have posted before, Degan and Harlow have recently become friends with Rockford, the boxer who belongs to our really good friends... Here's a few pictures from the past week or so.
Always avoiding the camera: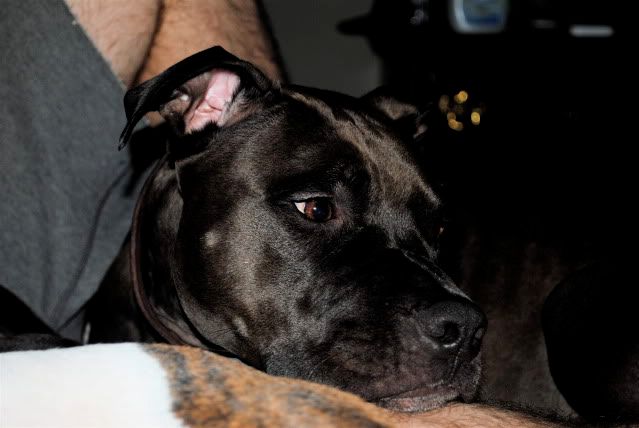 Oh haiiii mom ladi!
I needz my beauti sleepz mom!
I swear there is a light bug running around here, I swear!
Did you see the light bug??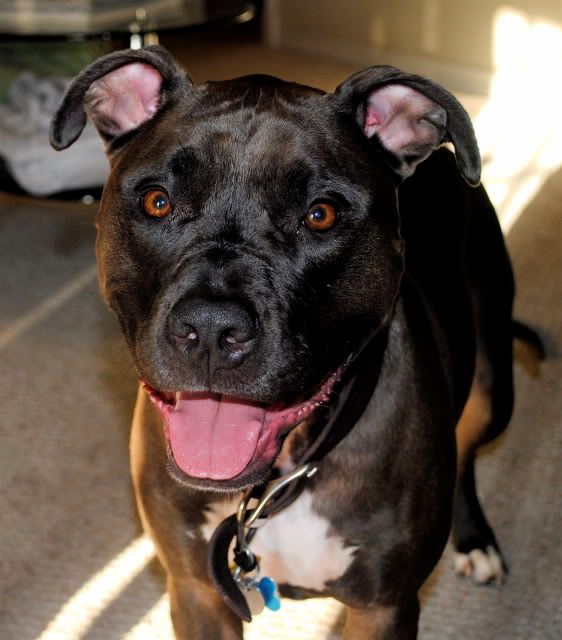 I'll just be here resting... tell me when you find it.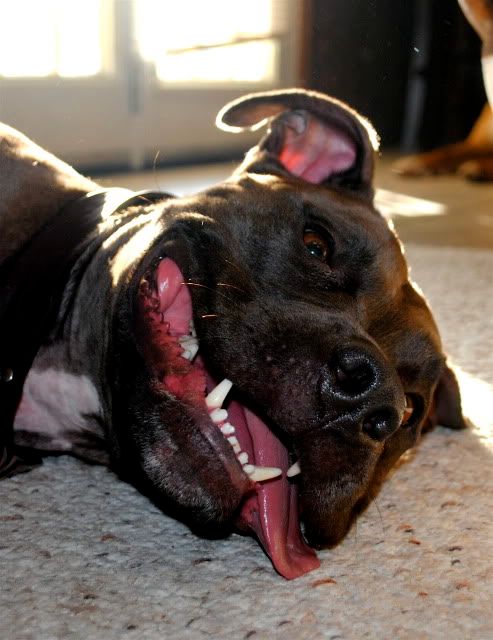 D'oh! Hi PBT I'm Rockford!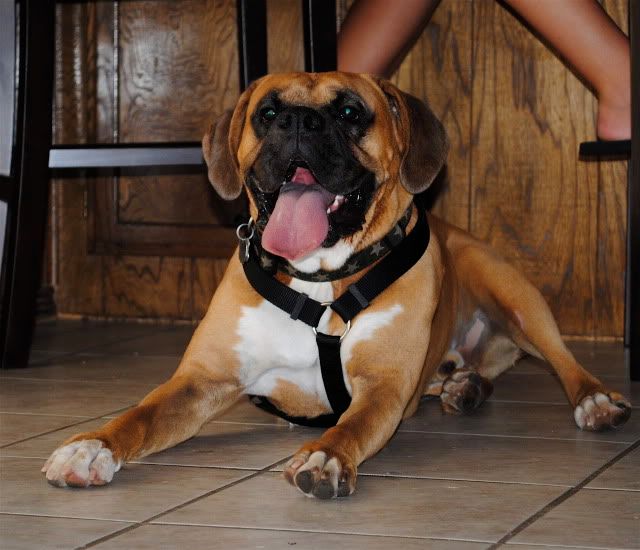 Oh haiii you gotz hoomaz food for mez?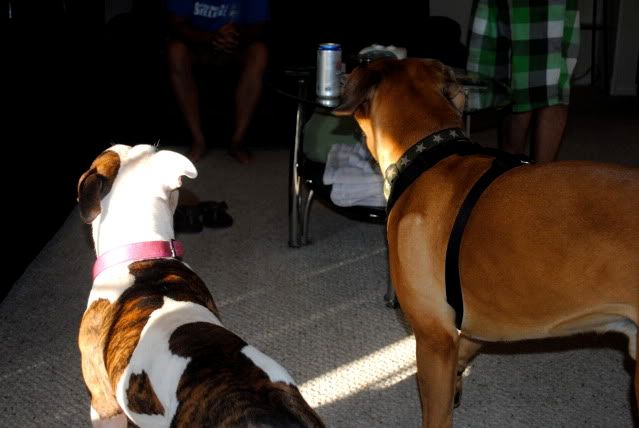 I love this one because you can see just how HUGE Rockford is!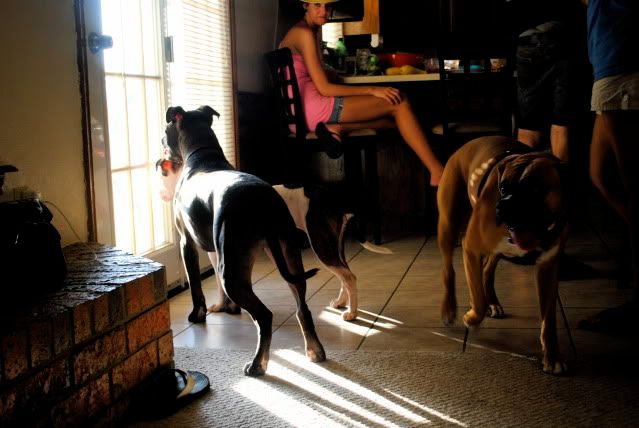 AHHH They gotz that little motorcycle outside!!!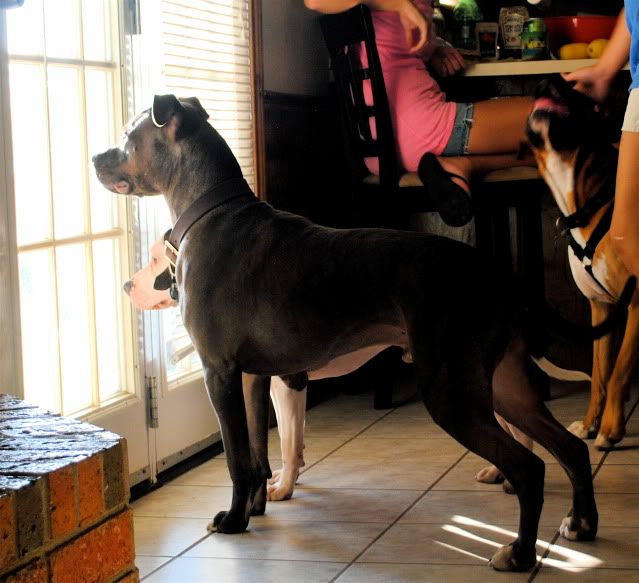 OMG OMG WE GOTZTA GET ITTTT!!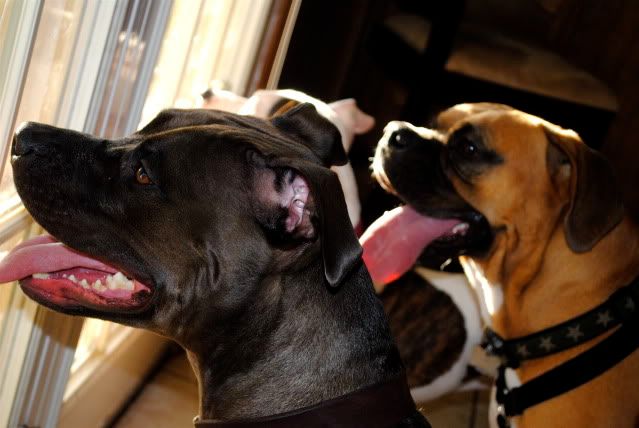 If someone would just open this door...
Thanks for looking