For the past week or so Inara's right eye has been goopy. It's clear goop and it doesn't seem to bother her at all. It's hard for me to tell if that eye is squintier at all since it's the one w/o the black patch so it always looks smaller. I took a couple (crappy) pics: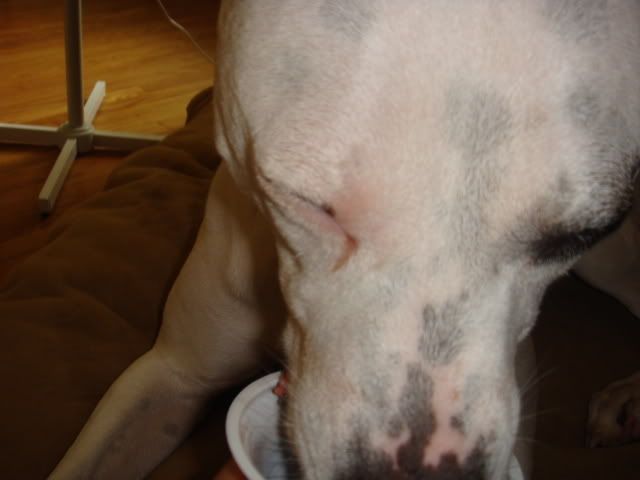 Like I said, it doesn't seem to bother her - no itching, pawing, etc. And even though it looks dark I'm pretty sure it's clear and just looks dark because it's making her hair damp right there.
Thoughts? Is a vet visit in order?