Hi there,
My name is Brooke and I am the owner of a 1 1/2 yr old "pit bull" (not sure of his exact breed)named Socrates who I adopted from the pound about 8 months ago. He's been a hand full, but a joy. After much research, training, and hard work, he is really becoming an amazing companion. Here's his story:
My BF and I were thinking about getting a dog and started researching the breed like crazy. We really wanted to adopt, but thought that maybe we should wait a while longer before actually bringing someone home. Then one day we were in the city and I said "Hey, lets go to animal control and just look at who they have there." It was heartbreaking...30 dogs all labeled "pit". They were at maximum capacity and were taking in multiple dogs a day. As we were walking through every single dog there was going nuts except for this guy: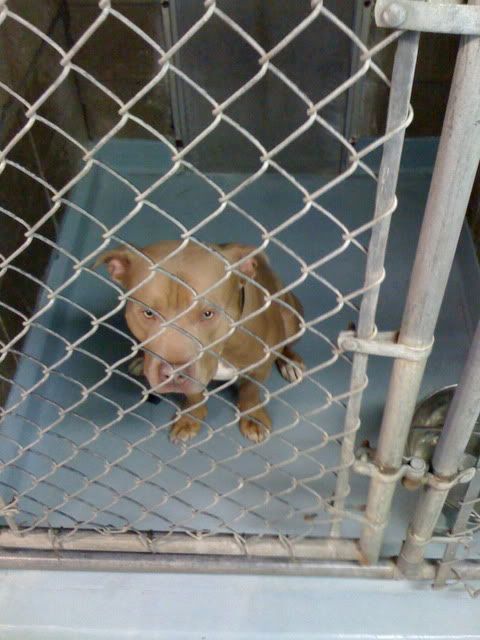 As soon as we saw him I said, "Hey buddy, how do you feel about the name Socrates?" He was so freakin' happy to see us. He was doing his happy dance and the thought that he might be PTS if nobody claimed him just broke my heart. I mean I felt bad for every dog there, but there was just something about him. We asked about him and the officer at the front desk's face lit up. He started telling us what a great dog he was and how he is so happy someone wants to give him a home. He was a stray and had been there for a while and nobody had claimed him. After a month of dealing with the most difficult people in the world, we finally got him home. The best $10 I ever spent, that's for sure.
8 Months later, we have finally taught him that his cat-brother is not food, our guests are not there for him to jump all over and lick, crates are a good thing, and how to do about 100 tricks. Our relationship has grown so much and we will be starting agility this week which I am SOOO excited about.
Here are some pictures of my boy:
Us getting our cuddle on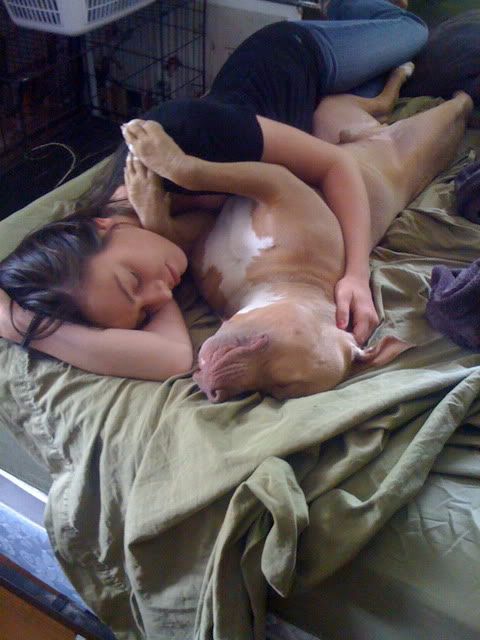 his first night home