So much for a nice peaceful unwinding before bed. I have a fenced in yard but it's only a chain link - 4' in most places but like 3 1/2' in others. So I keep Inara tethered via this cable:
http://www.petsmart.com/product/index.j ... Id=3956165
. I think mine is (was?) 30', but definitely for 250 lb dogs. And I would hook it to her car harness, not her collar.
I was getting ready to go to bed and was taking her out for her last pee of the evening. I didn't figure she'd even want to go because it's storming, but I hooked her up into her harness and tether anyway. She was standing on the porch deliberating one second, and the next, she was gone. I'm not sure I've honestly ever seen her move that fast. Something was out in the yard at the back fence I'm assuming. So she's bolting and about 2 seconds later I realize that she hasn't slammed to a stop like she should have. I hear a pop and she's running naked - no car harness, no tether. So I book it into my back yard (in my slippers, through the mud), cheerfully calling her name while wishing for all my might that she doesn't jump the fence, especially because she doesn't have a collar and tags on. She's running back and forth along the back fence line, sniffing the ground. I keep cheerfully calling her and then manage to grab the scruff of her neck. I guide her (cheerfully!) back to the house by the scruff and shove her inside. I go back out to scope out what I can see of the damage and find the main part of her harness, minus those straps that are supposed to keep her safe in a car accident: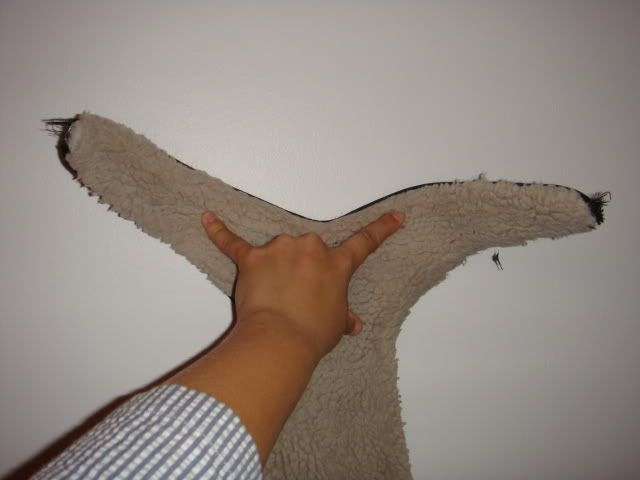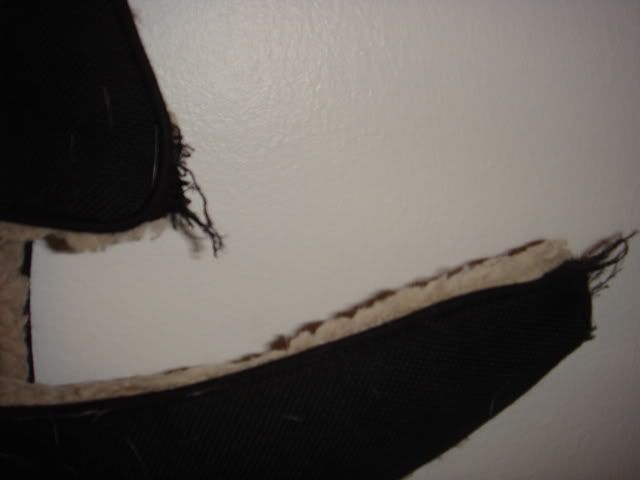 But I don't see the tether. I walk back to the house and see that the tether recoiled all the way back to the house, wrapping itself around a wire as it went. It's hooked to the white pillar you see in the one pic, and has gone around a tree and around a wire.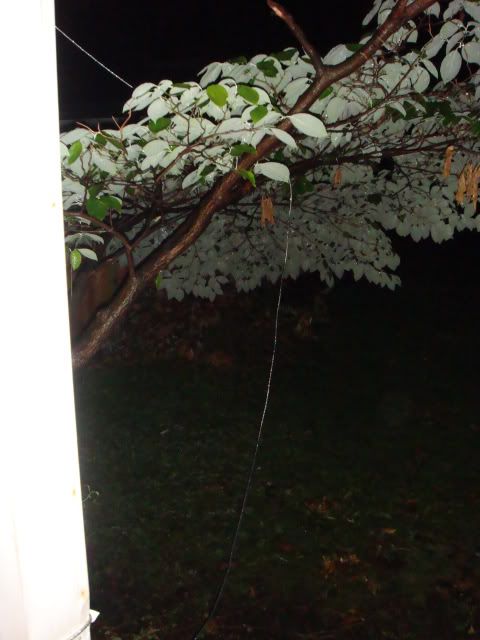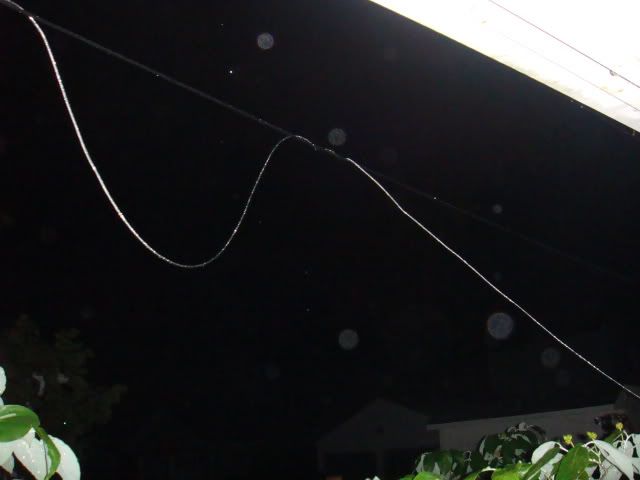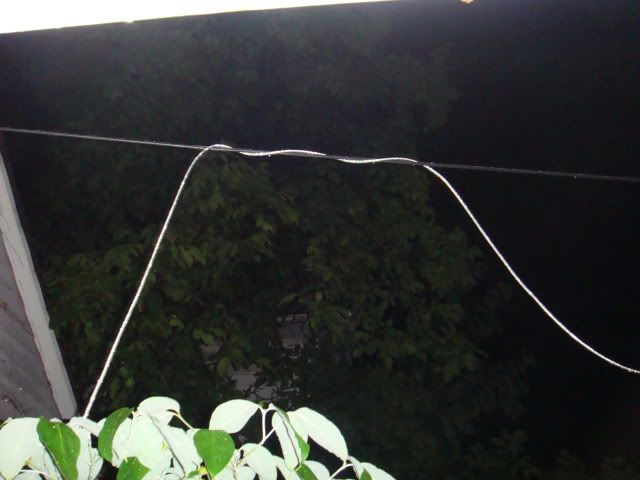 I don't know if the tether snapped. I don't know if the straps to her harness are still attached. I can't wait for daylight to go out and really see what happened. All I know is I'm thankful Inara is respectful of barriers and I'm SOOOOO thankful she had on a harness instead of a collar that could have caused serious injury to her neck.
Depending on what's broken, I will be contacting the car harness company and/or the tether company with pictures to show them what a running 46 lb dog did to their equipment.