It is a hunting/training lanyard. I'm using it to carry whistles to work with my bird dog!
Its braided paracord, just like what she uses for her collars and leads, and its very comfortable to wear. This one is the first one she has made for me, and will likely be my daughter's or son's, which ever one... I really dig the figure "8" braiding around the neck. She can do these any color, and I'm certain she can adjust the length depending on the user, I guess, I dunno, I didnt really ask!
! This one is ACU camo and black paracord! She can also include a couple extra pieces of cord so it can be customized to carry what you need. I took a couple extra pics I'm hoping are quality enough she can use on her site!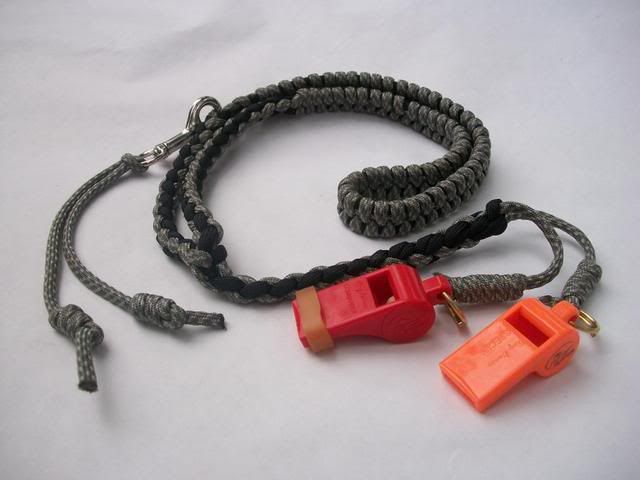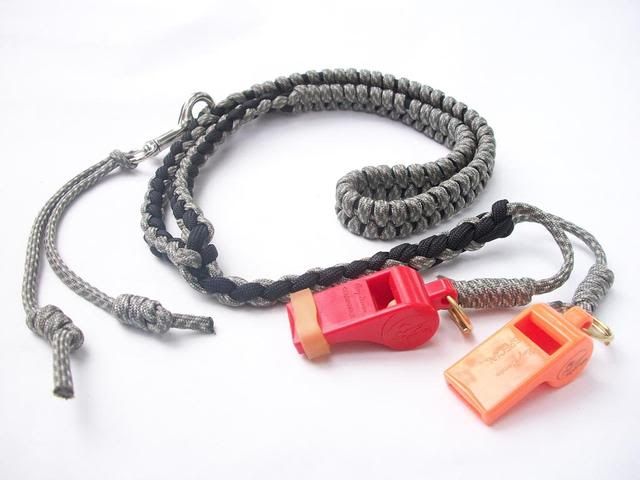 Thanks Liz,
Not the Daft Prick.