These are with my cell 'cause I didn't have time to find the camera, so pardon the quality!
I actually got a picture of her somewhat stacked - her conformation isn't too bad for being backyard bred!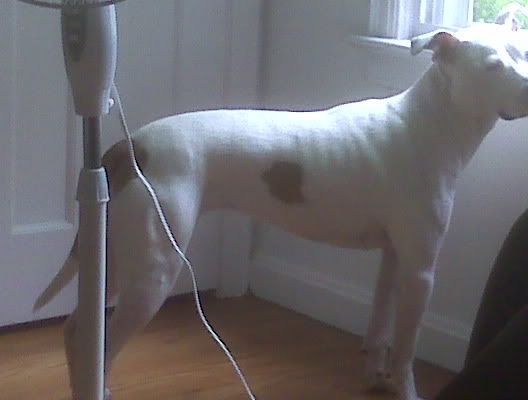 And I gave her a stuffy to play with. Sadly, the stuffy died within minutes. This picture just totally cracked me up! I sooooo wish I'd been able to get it with my good camera 'cause it would have been submitted for the calendar!