I'd like you guys to meet Franny Banannies
She originally comes from Philly. She was sent to me a little while ago and was approximated to be 2 - 6 months old. She was found under a car in the rain, emaciated, a little broken, but still happy as ever! The vets at the shelter looked her over and discovered what they thought was a birth defect. Her front right paw folds in on itself. It never seemed to slow her down though! She came to me with the worst case of kennel cough I've ever heard, with no meds (thanks Philly!
). Quickly after she got here, I realized she is deaf. I deduced this through some of my own unofficial tests and confirmed it with my vet.
I took her back in to the vet a couple weeks ago for yet another round of antibiotics. My vet (who didn't see her the first time) called me and said "Um hey Jenn, I have a discrepancy in ages here..." Well Franny is not a 4.5 month old puppy like we thought, she is 2+
years
old.
And she shocked the crap out of me this week, her paw no longer really folds on itself either
I was out with her one morning and I kind of cocked my head to the side like a little puppy as I looked at her and went "huh". It's not bending any more at all when she stands on it. I'm still going to have an orthopedic specialist look at it but I'm not as worried about surgery anymore.
She is really tiny and looks like a pit/JRT mix. She's only about 20 pounds and is as sweet and friendly as can be, she
looooooooooooooves
other dogs. She's totally crazy about them. Not potty trained at all but we are working on it. Now to find a trainer in the area who specializes in deaf dogs because this girl is a whirling dervish of action and no training.
Here is her original shelter photo of her paw, and it's been this way pretty much since this week: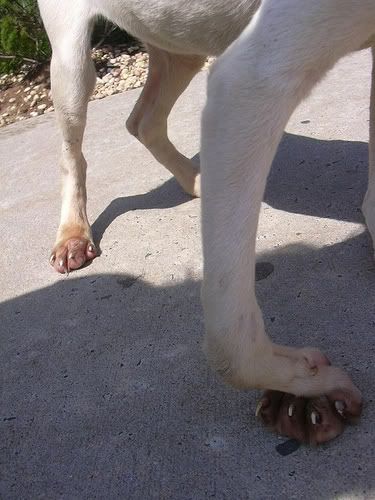 Another shelter photo: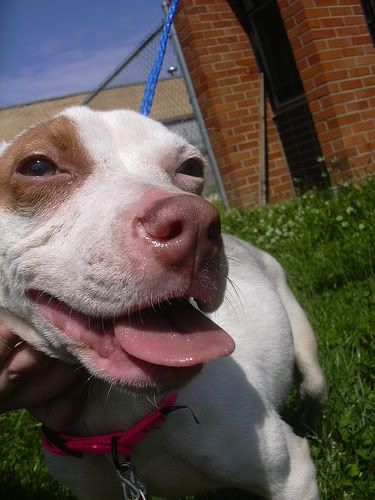 The day she arrived here, that night she passed out. And this girl sleeps haaaard: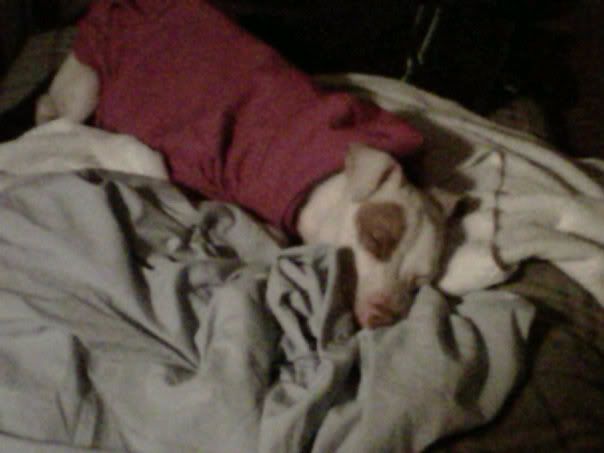 Pretty girl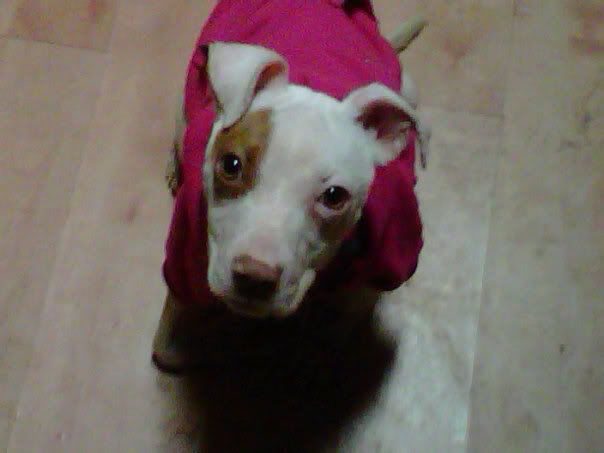 Sorry for the delicate photo
it was the best shot I could get of her paw, she is so hard to get a good photo of sometimes!