I live this dog. She is just such a ham! ♥
We have been working out with the flirt pole, and lost 5 lbs. Now she looks nice and trim. And her fake boobies are going down too!
Shes starting to look real good to me.
Here is our fun time at the play ground.
Pretty in flowers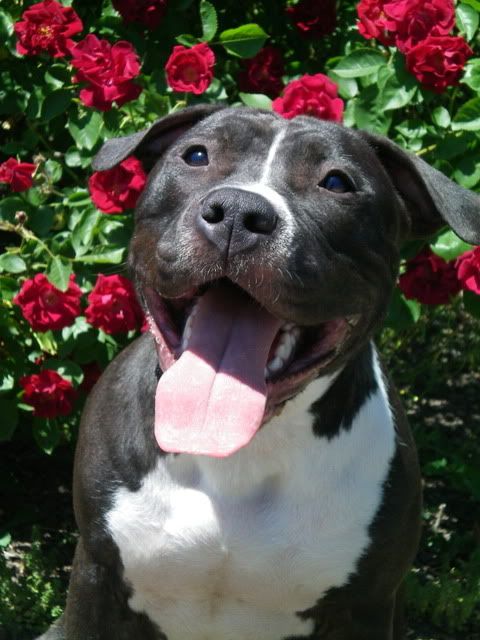 mom, its very hot!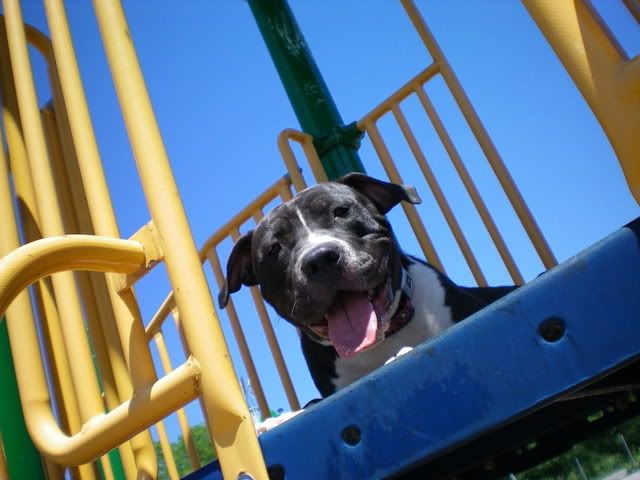 My cute lil gargoyle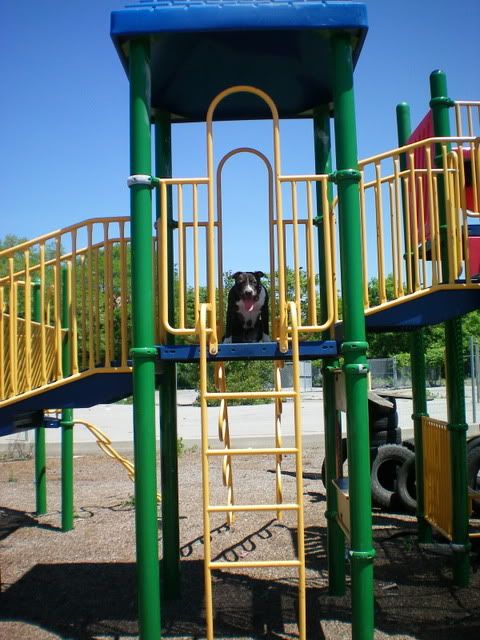 So not goin down that mom, ever.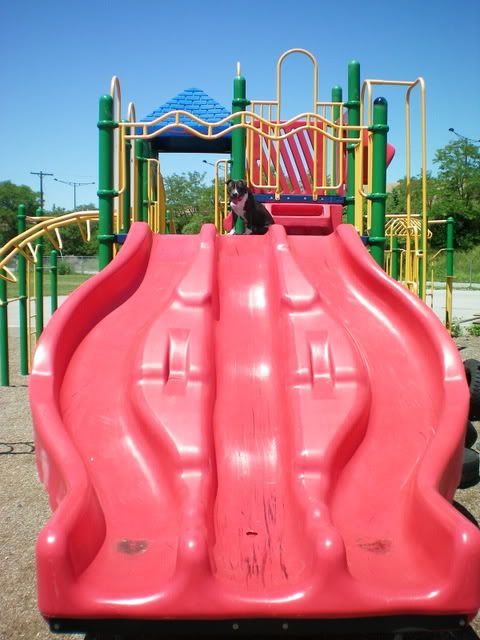 the end