On Saturday May 1, the lovely Jenn/LMM (Pitty Love Rescue) made the two or so hour trip down to our house with a bundle of joy for us.
Meet our newest addition, and our very first pit bull, Valentino! <3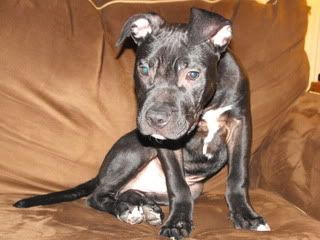 We couldn't be happier with him - thank you so much Jenn!