So Tanner started working at a new shop a few weeks ago. (He builds and paints custom cars.) The shop is in kind of a bad area of town, and there is a lot of expensive equipment inside it. ANYWAY, Chicka is their 'guard dog'. There used to be a Chico but he disappeared--I assume he was stolen, but they do have barbed wire around the perimeter of the fence, so who knows.
Anyway, I went down to have lunch with Tanner today and got to meet Chicka...and I fell in love. She is so so soooo sweet. She is kind of petite but has the biggest paws, and big ole head. If she likes you she immediately lays on her back for you to rub her belly. She gives lots of kisses, and just wants to be loved on. ANYWAY, I am really sad about Chicka. She seems content--Tanner said she just lays around all day, but she lives at the shop. There is a yard in the back where she goes when no one is at the shop, and a big dog house and bed for her... but she doesn't go home to a house somewhere, and doesn't even have a collar. She had really saggy nipples so I assume she has probably had a few litters of puppies, or at least one recently. She is only about 3. I mean she isn't living in cruel conditions or anything, and she obviously gets plenty to eat but still I feel so sad for her.
I want to have a pamper day with her, And get her spayed and micro chipped, give her a bath because girl is DIRTY, get her a sparky pink collar, and paint her nails. Or just bring her home.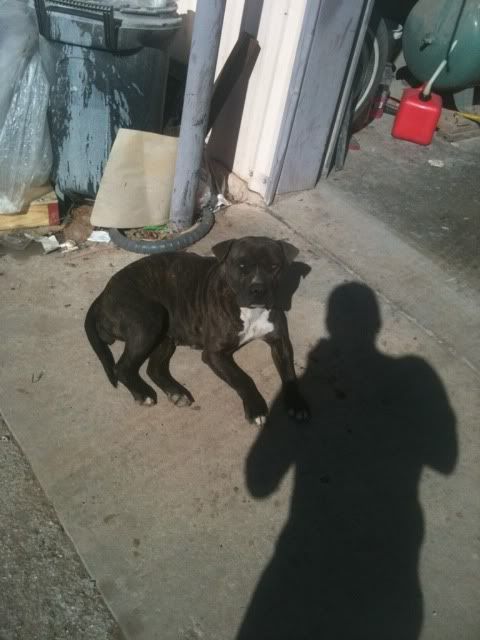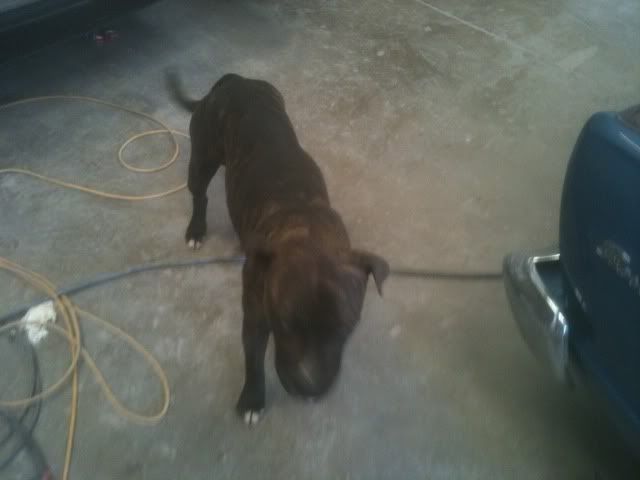 Poor baby girl!!