I know alot of you guys will remember our girl Hailey. She came to us just four years ago this month, in labor, in the middle of the night. Handed off to strangers under all that stress and her response was to wag her tail. That is how she arrived, and that is how she left. Sweet, happy, incredibly loving. She was such a special special dog. And tonight I mourn with her adopter. And grieve FOR her adopter and this sad loss come way too soon.
Dawn, thank you so much for letting me know..and for being there for my girl in her final moments. I cannot tell you how thankful I am to know you were with her.
Run free, beautiful.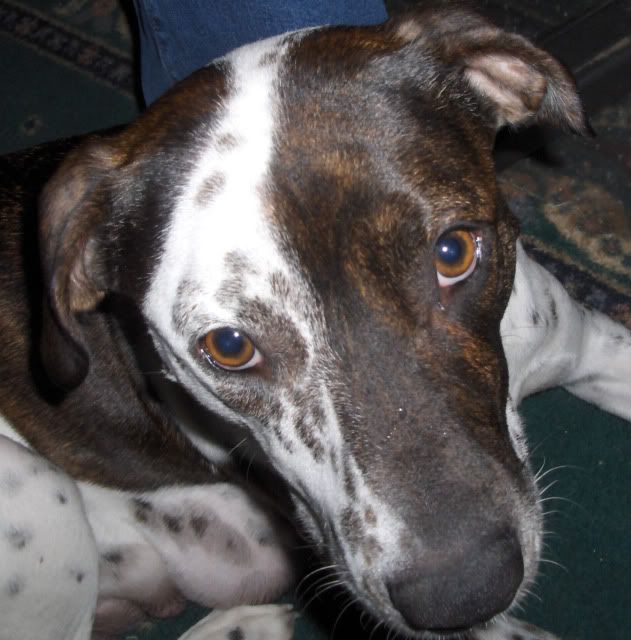 For those who DON'T know Haileys story..we got a late night call about a dog in labor, whose owner was drowning the puppies. He had already drowned two..I rushed out to get her and met them in a parking lot over an hour away. Hailey was in serious labor and had already had several pups..by morning there were ten surviving. She was a wonderful mommy and a wonderful dog in general. I loved her immensely.