I've read most of the threads on here about Eric and the rescue and over the past 3 years of being on there I have seen the light! I hate the new mods and how the rescue is run, it's bull.
And everytime something gets brought up Eric doesnt want to deal with it goes un answered and archived. I'm sure like others I will be banned now for joining this forum.
Thank god for facebook!
Soo My name is Ali (19), I live in god awful Ontario.
These are my babies:
Elise who I did adopt from spbr last year, Eric swears she has no Pit in her.
I have been told different...
I also have a 10 wk old Cane Corso pup I just got named Izzy from someone who didnt want her anymore.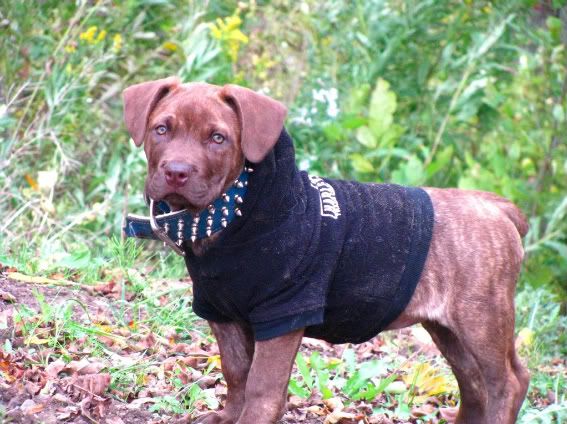 And if anyone was on the forum last year and is on here now you might recongnise me by this little pup who passed away last month.