For the third time in so many weeks someone has made a comment about my dogs looking "too skinny"... and a little old lady even added :"... especially
the poor puppy
..." today.
Faust eats almost FIVE cups of low-allergen kibble a day! He's 65 pounds/8 months old.
Sepp gets 1 1/2 pounds of RAW... 77 pounds/18 months old.
It's true - when they run and play tug, you can see the outline of their ribs and muscles, but I thought they were both at a good weight.
The best I could get were side pics... it was too nice out for anyone to stand still for any amount of time.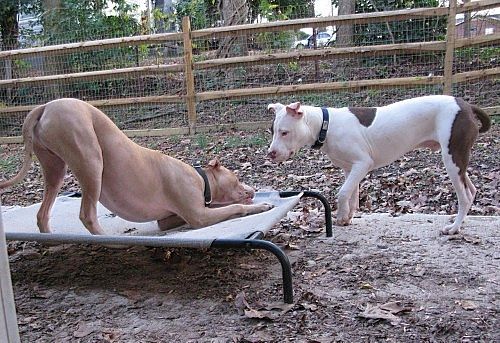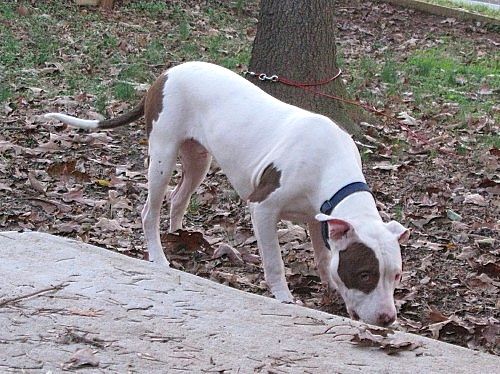 Should I up their food???
They are both very active dogs when we go outside, but they don't mind hanging out on the couch either.