We thought we were accidentally not closing King's crate all the way allowing him to escape from his crate, but after he got out for the third time and DESTROYED over $800 worth of things (in 20 minutes while we went to the grocery store to buy cereal...) we realized he figured out how let himself out with ease from the inside... We pretended to leave the house, but watched him through the window: he bites the latch and pushes the door open. My husband and I both have tomorrow off from work, but have to figure out something by the next day as I have class and he has work and the dog obviously can't be left loose in the house. Any suggestions?? I am desperate!! For whatever reason King exclusively destroys my husband's belongings, he is ready to give the dog away if we can't figure out a solution...
This is a picture of a crate I found online similar to the one we have, obviously ours is much larger to accommodate a 70 lb pit, but this is the same style: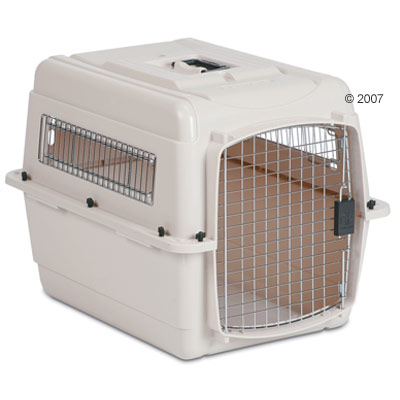 Money is a big factor as we can't afford a $300 crate right now. We live in an apartment, so space is also an issue.
THANKS!