Went on a road trip yesterday with some friends to a large park district in Hocking Hills. It's known for its trails, caves, waterfalls and rock formations. We hiked, walked and climbed for HOURS. I was whipped, but the scenery was just so amazing. My pictures don't nearly do it justice - it was cloudy out so the colors/details aren't as crisp as I was hoping, but not bad for the weather issues. Some of them have water spots as it was drizzling off and on and I just couldn't keep my lens clean!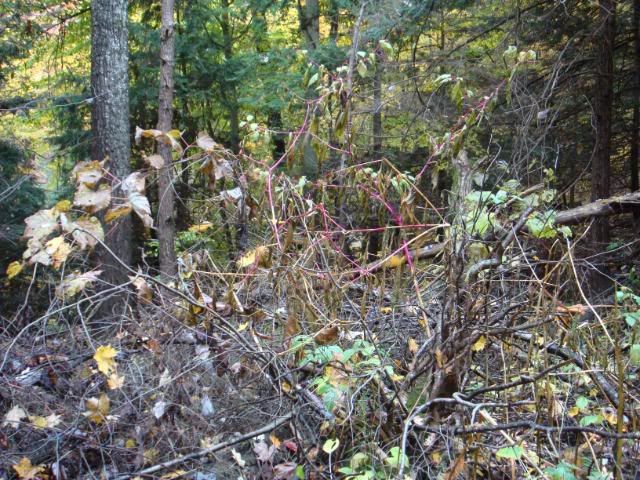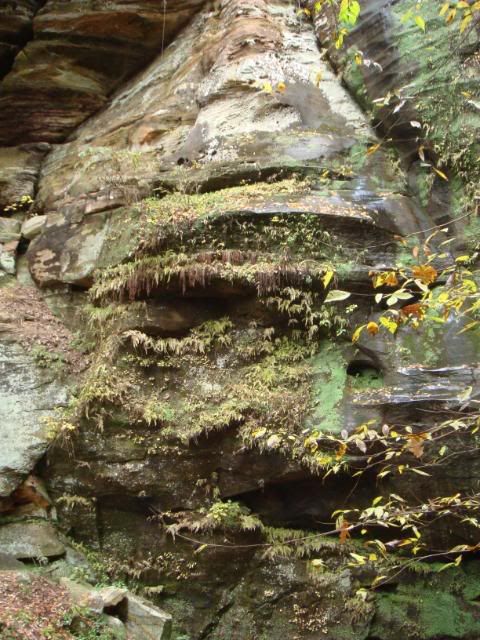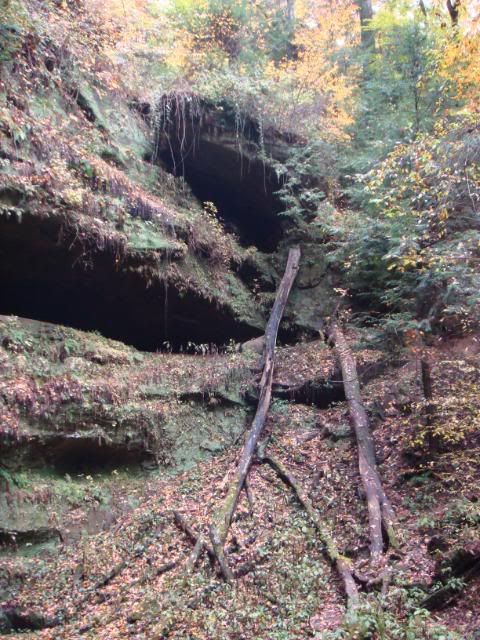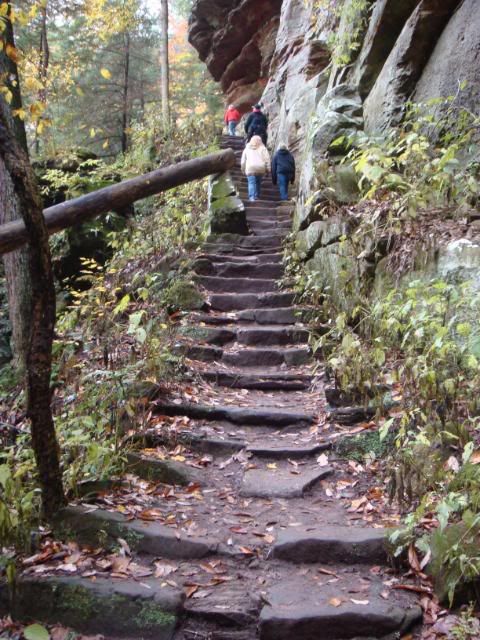 My friends.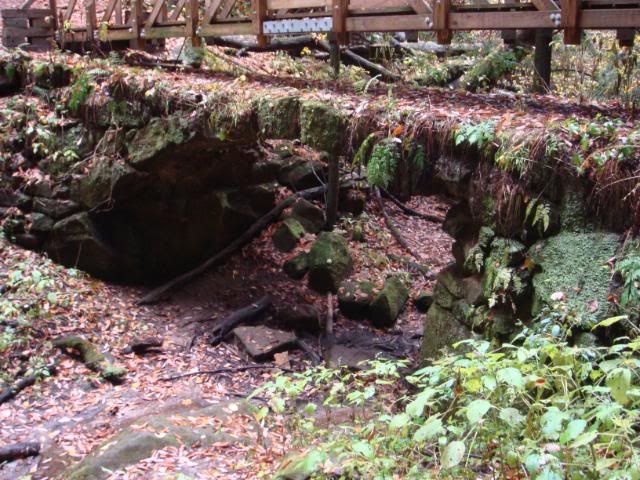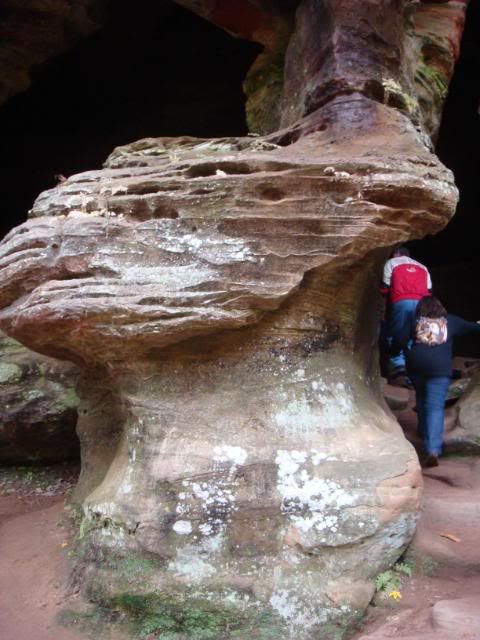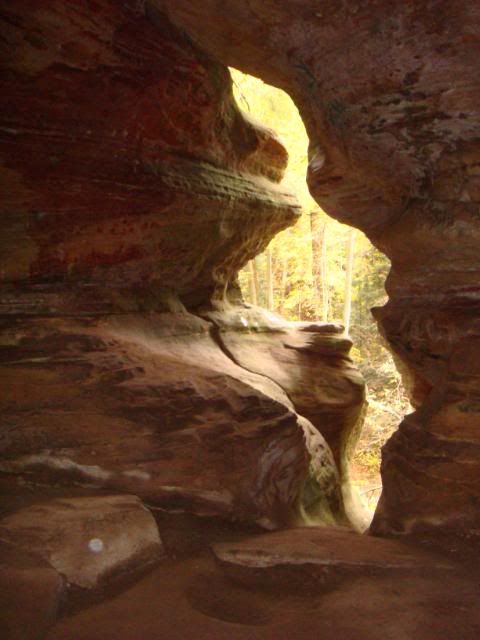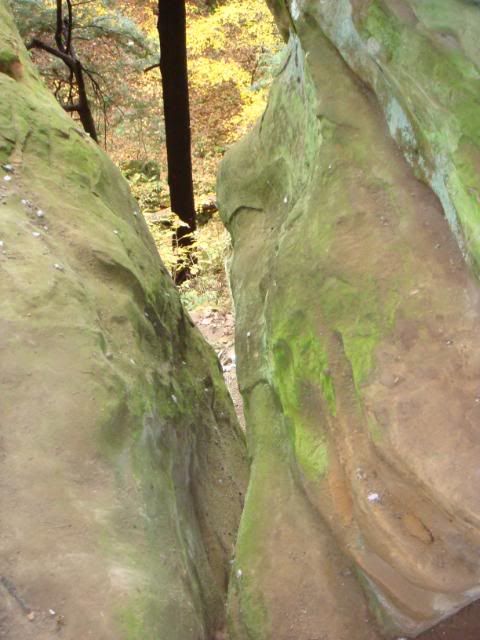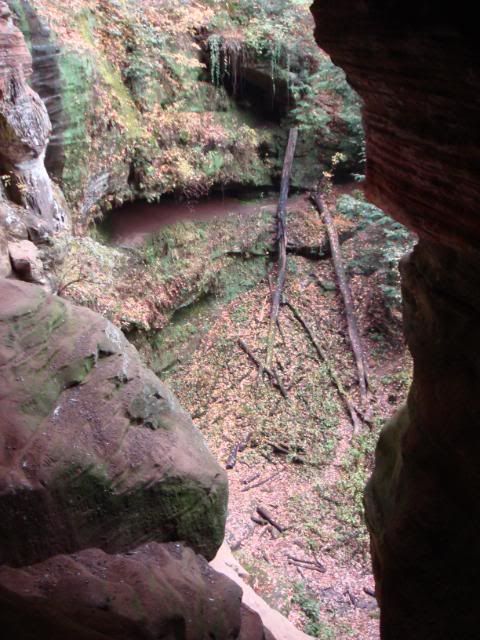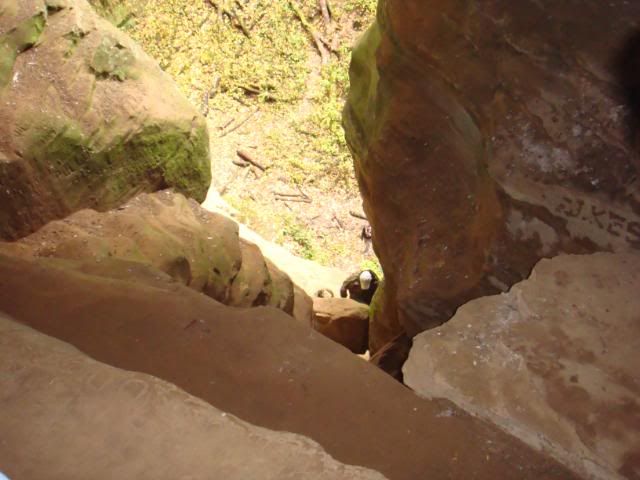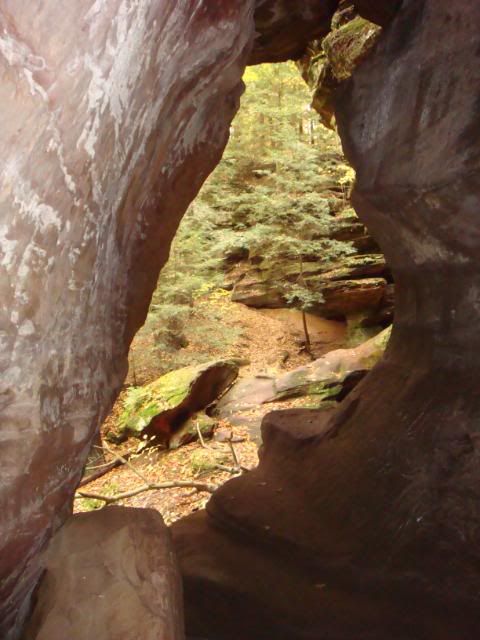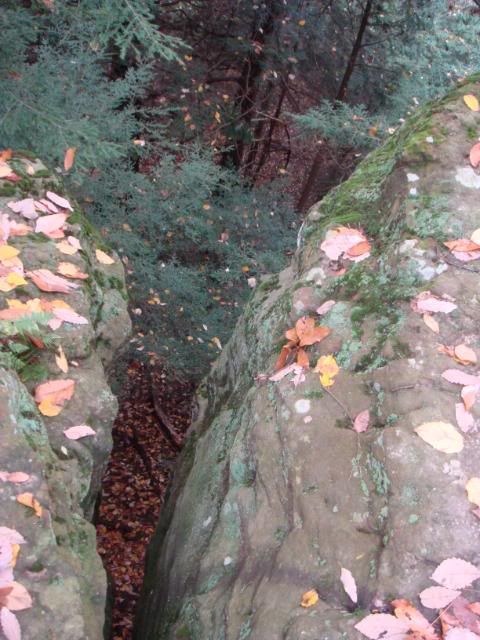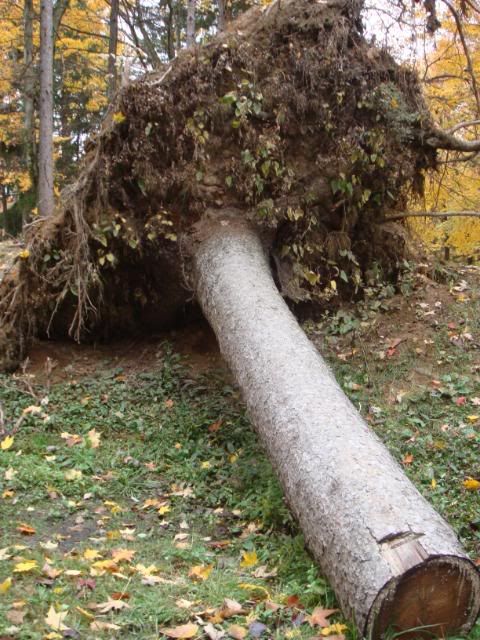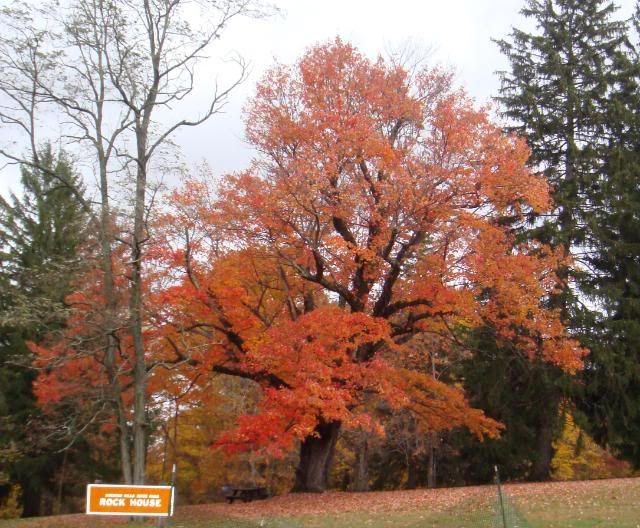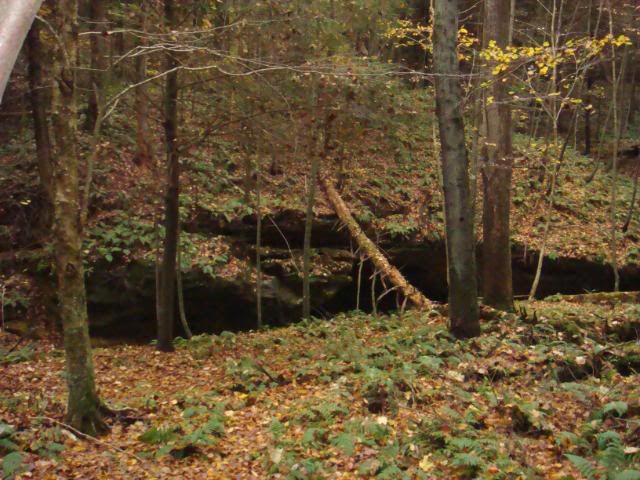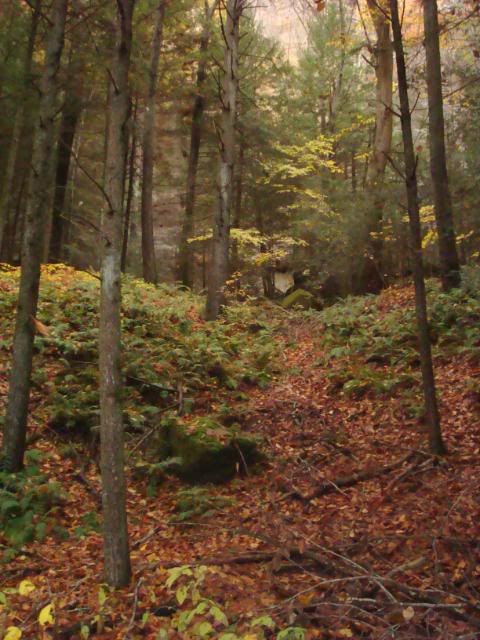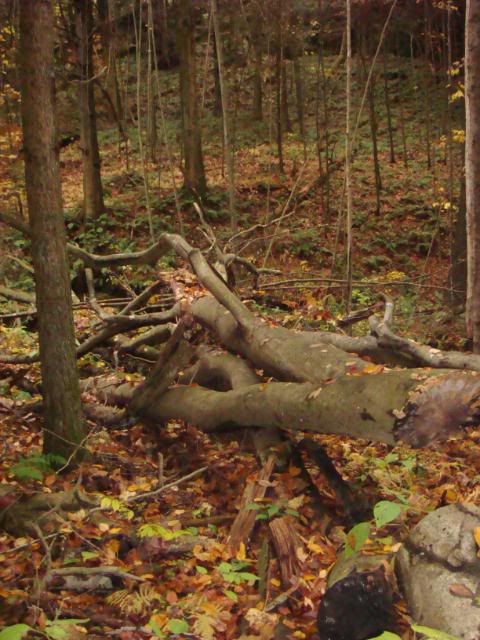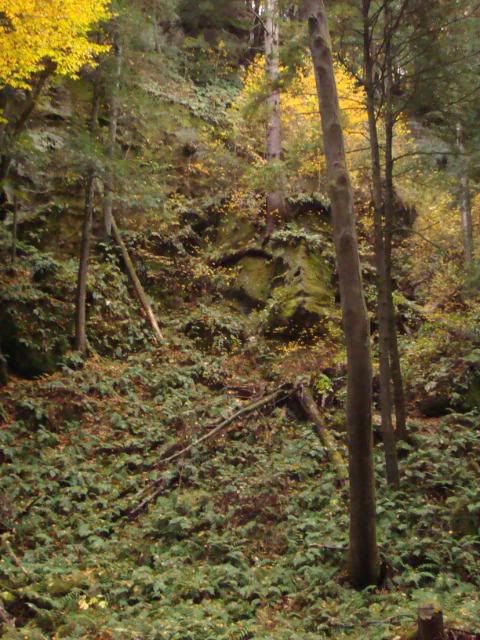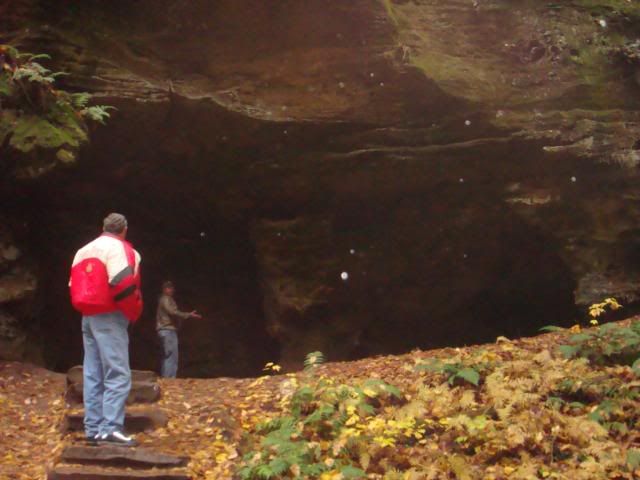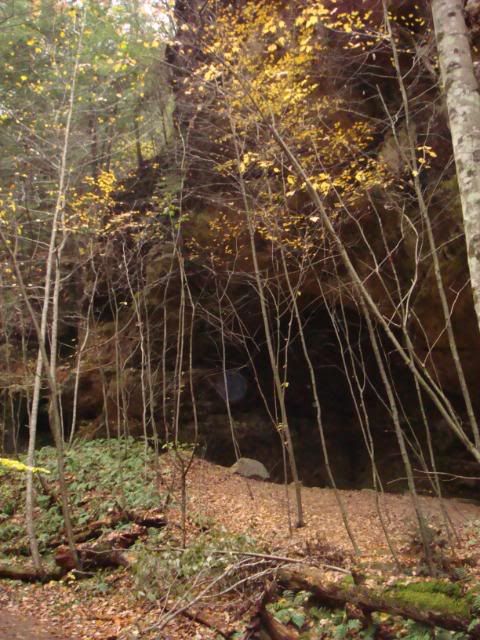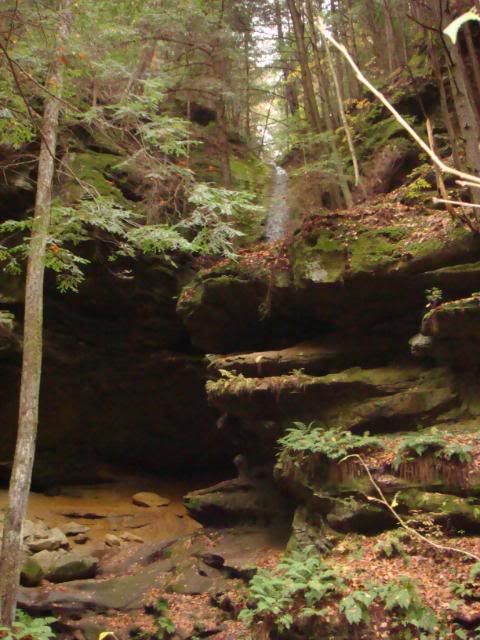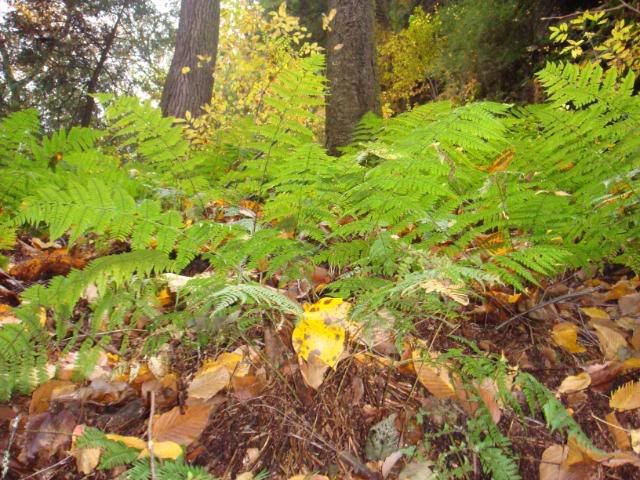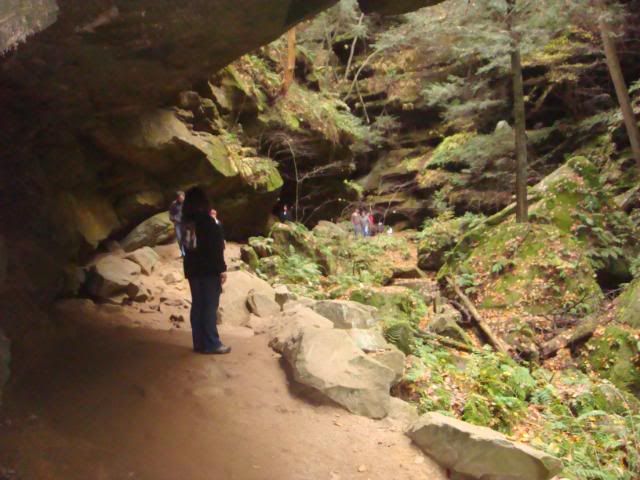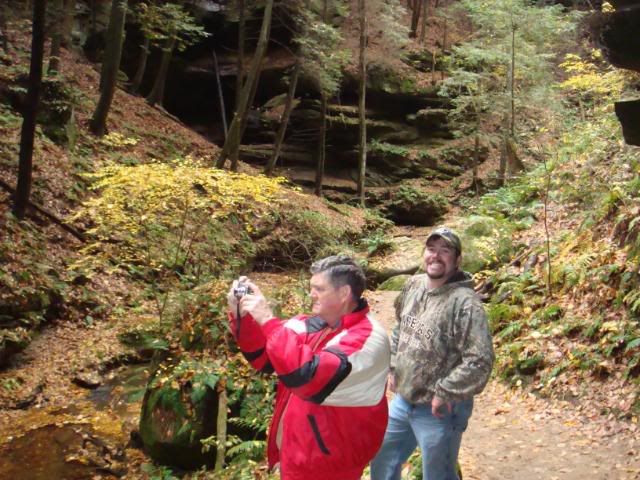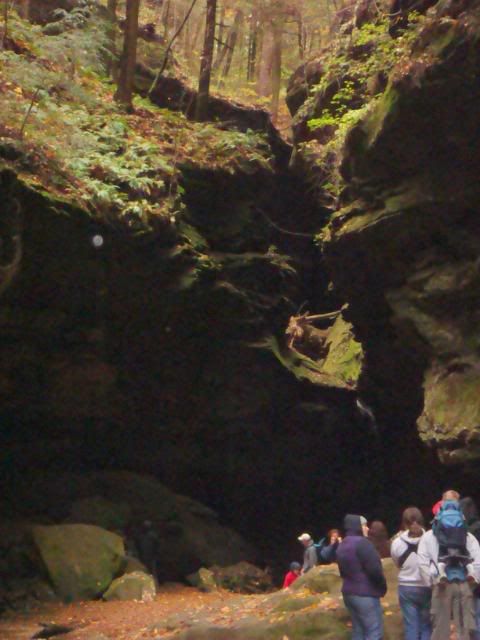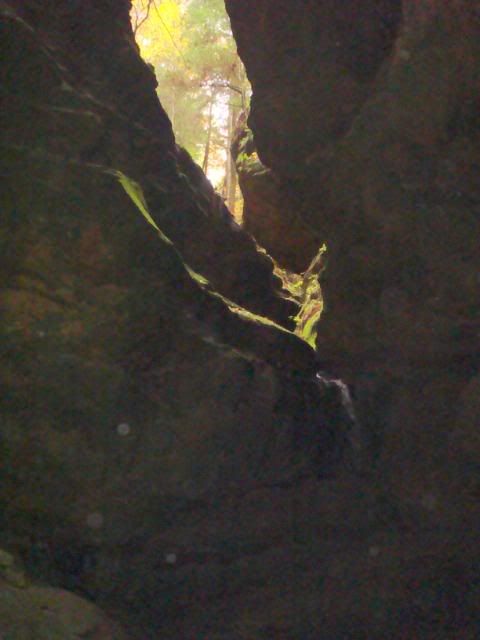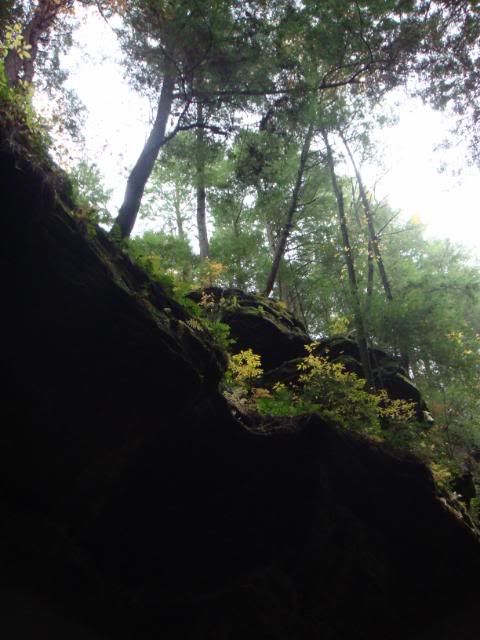 They're such rebels.
Yep, that's me and Jay, horrified that we're breaking the rules!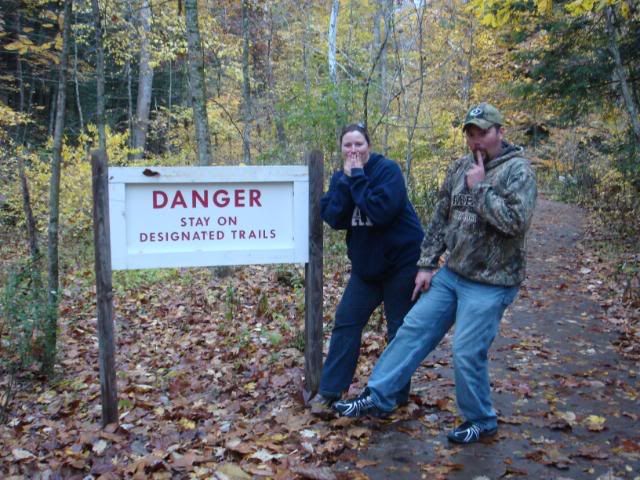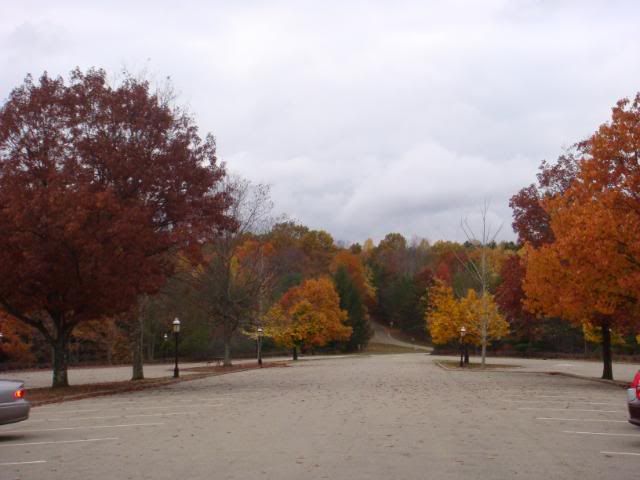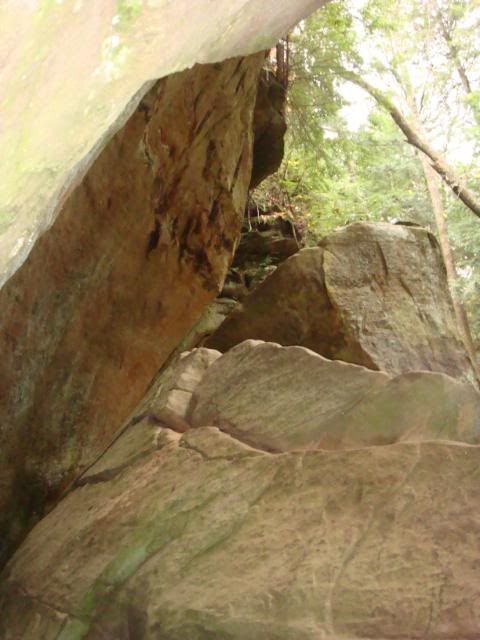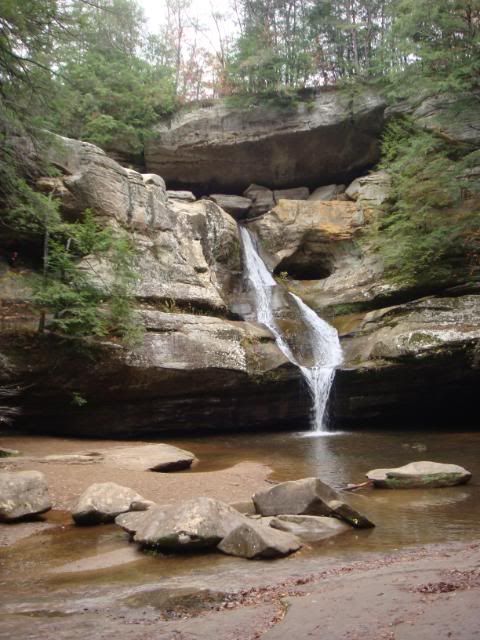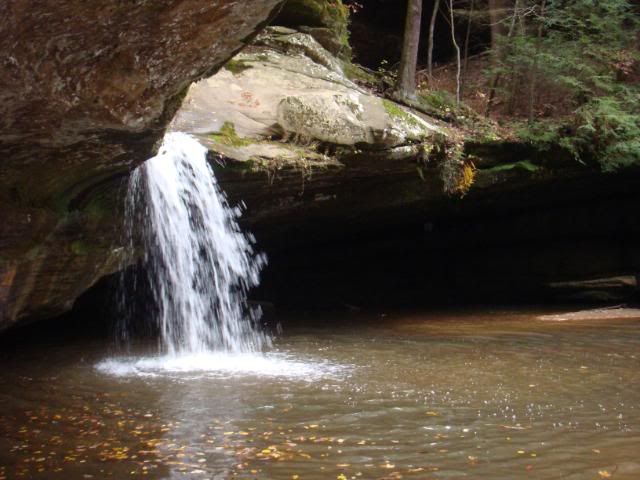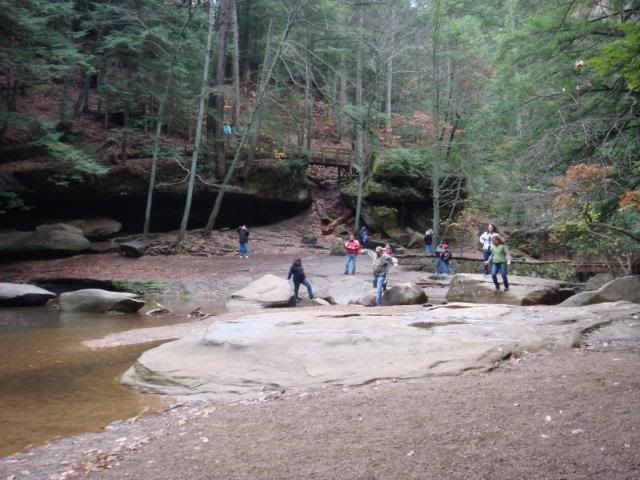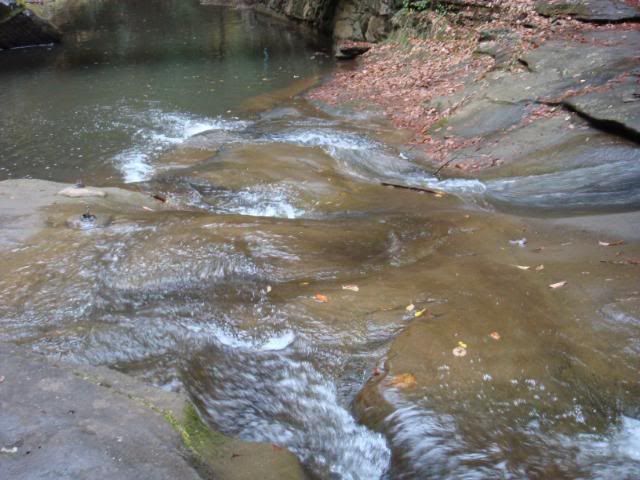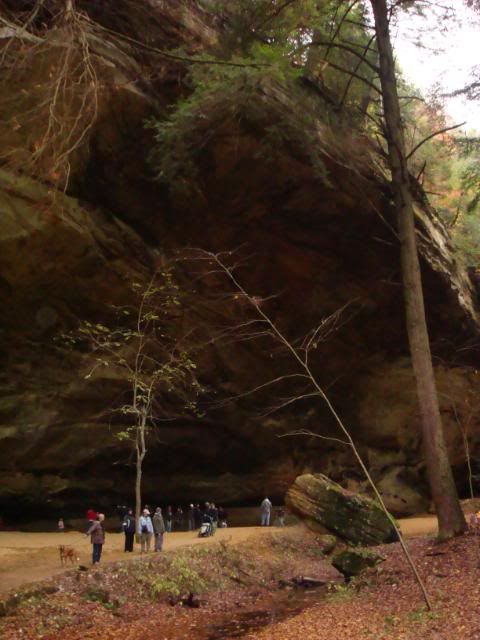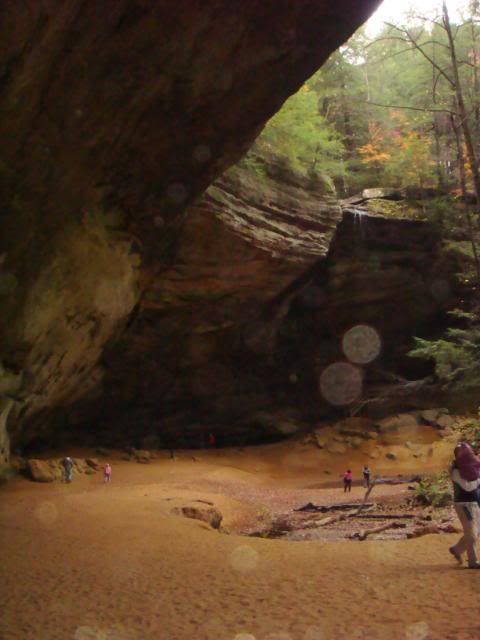 Kinda hard to see in these, but there's a tall waterfall. It's what's making the v-shape in the water.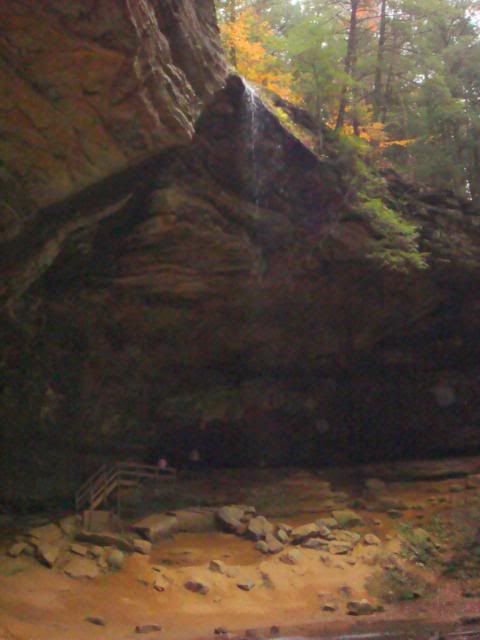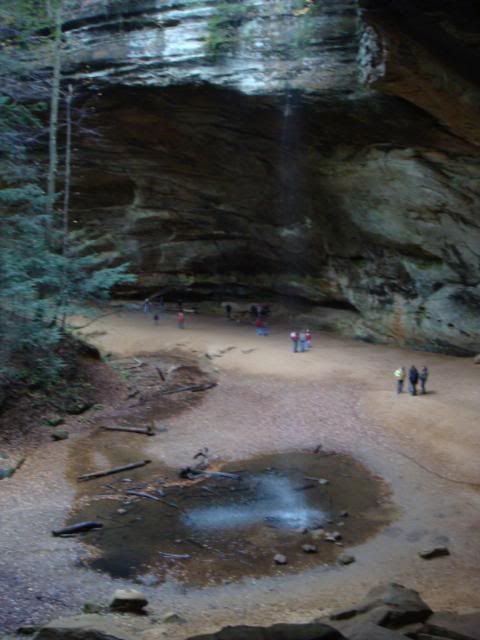 I wanted to touch the waterfall!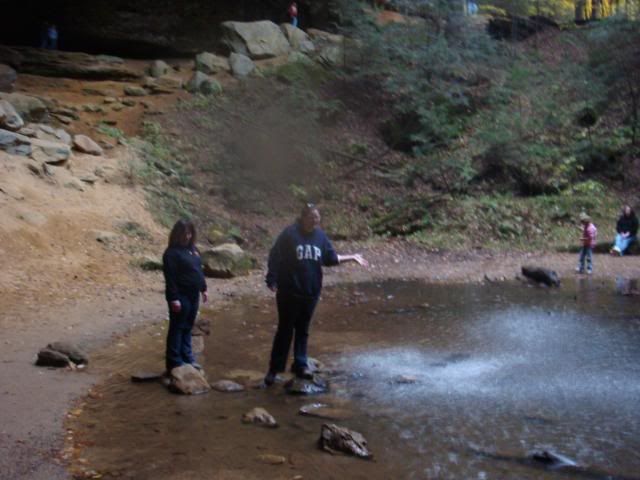 And I started a trend.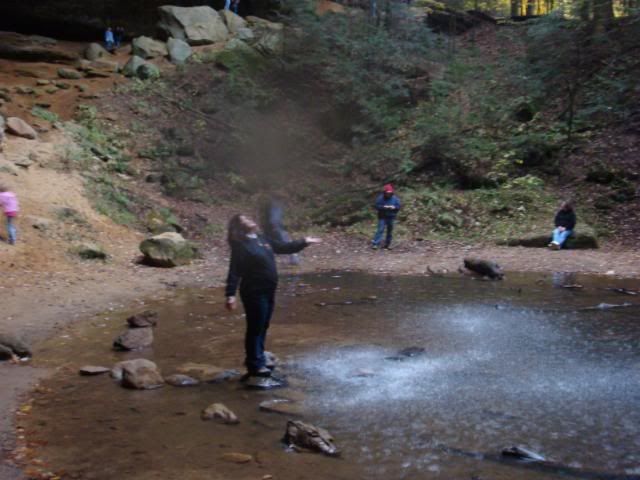 Then we went to a Pumpkin Festival. Gooooooood eating! So here are just some random pics from that: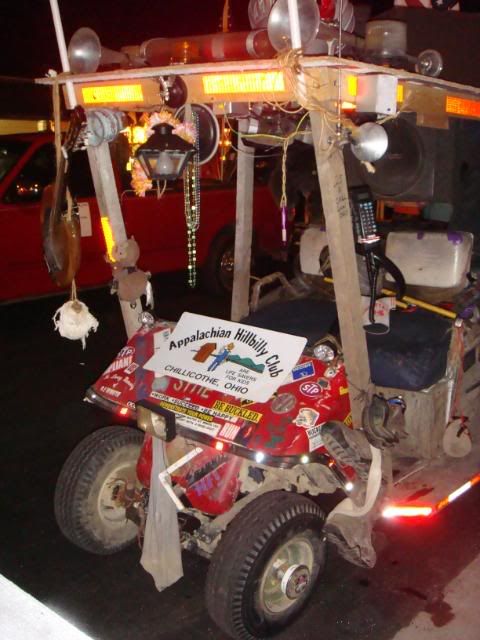 This pumpkin pie was, I don't know, 3-4 feet across?