Yay! I *love* it so much. I was taking a shower today and had a weird moment where I thought I was in someone else's bathroom!
This is the sink/vanity. The sink is a light green glass and the vanity is a dark espresso brown.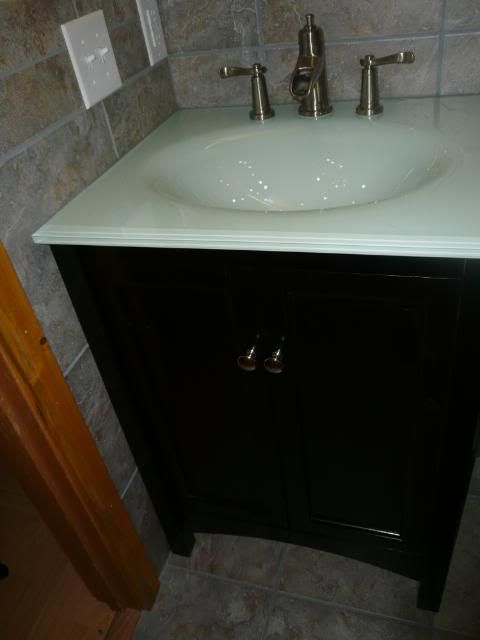 A new toilet! Did I ever tell you guys that our old toilet was haunted? Or maybe cursed.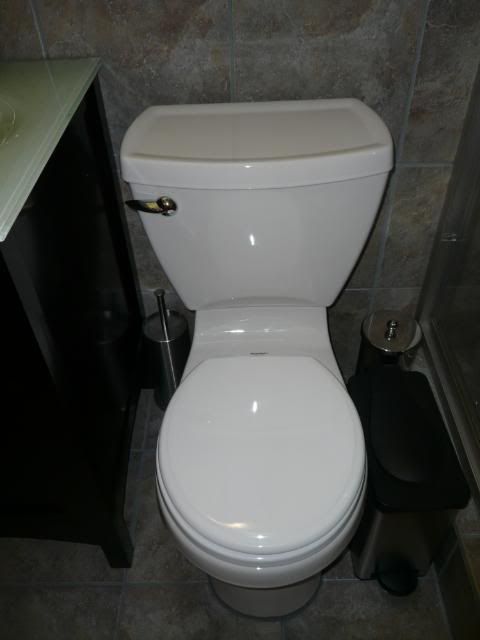 It's a pretty tiny bathroom and we made the shower bigger so it was a tight fit between the new vanity and the toilet!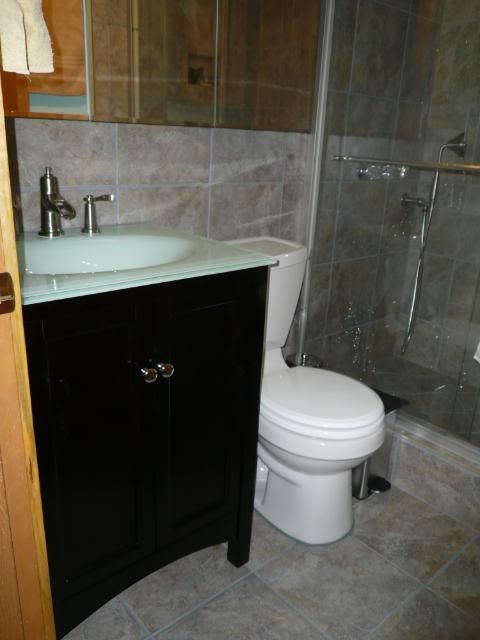 The new shower: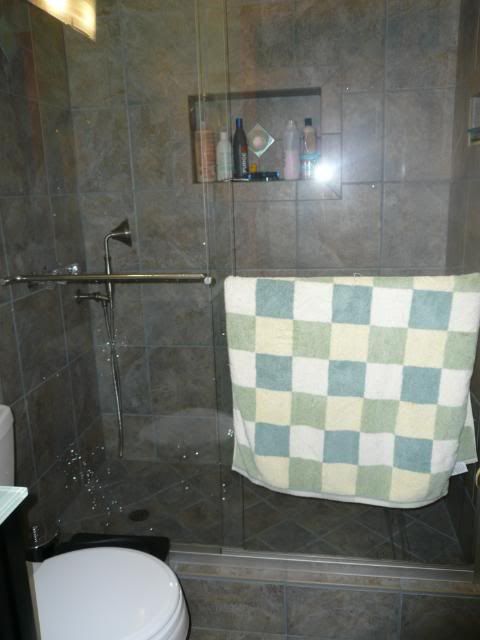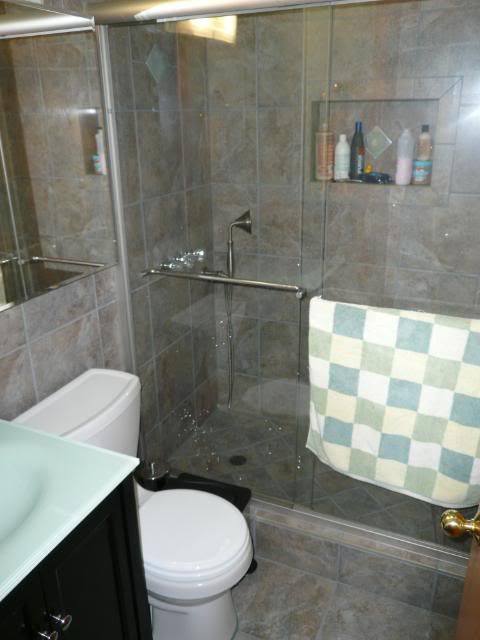 And the view from down the hall: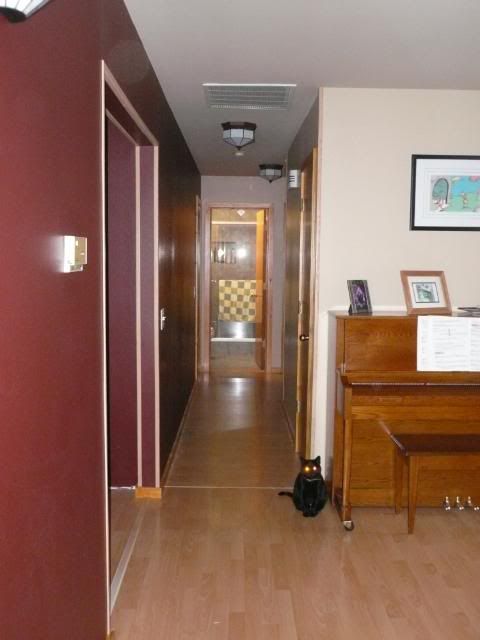 Dog washer!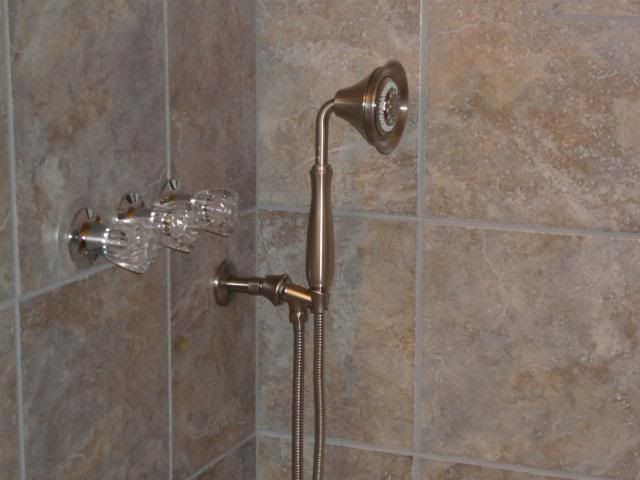 Shower head: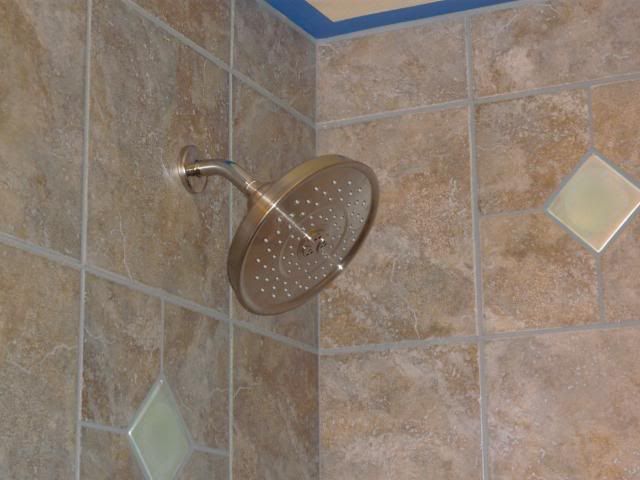 The faucet!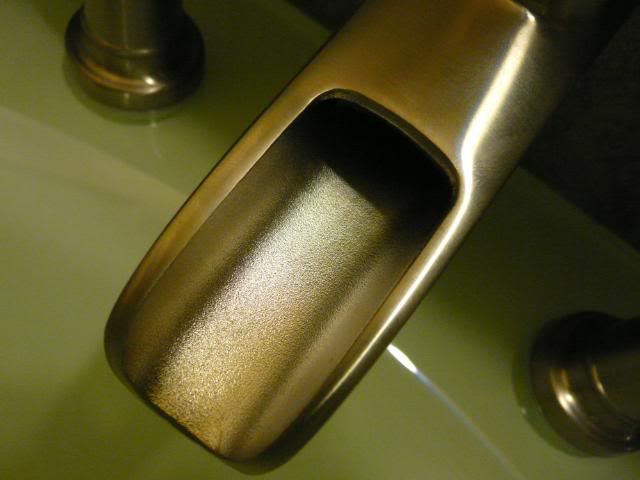 With water!
All the animals trying to check out the new room at the same time: