Thought you guys might like to see the newest DRAW dogs. We have some cuties to be sure!So..lets get down to it, shall we?
First we have Princess Sweetheart. Apparently previously known as Squirt. Which she does nto answer to. She was the victim of divorce and almost landed in the shelter at 11 years old. How rude! But she is here. Will be getting a much needed dental but is in otherwise excellent health. And all of 4 pounds soaking wet.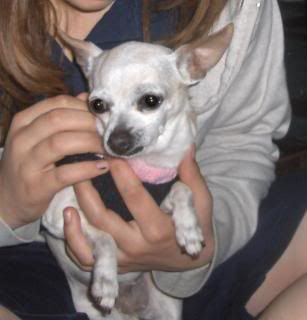 for size comparison..here she is next to another foster who is ten pounds
Which brings me to Quincy. WHo I am quite in love with. He is charming and sweet. Sits pretty like a champ. LOVES attention and has incredibly soft fur. If I had to wager a guess, I would say he is a chihuahua/corgi mix. And he has the best of both worlds. No idea his back story as he landed in animal control as a stray. 4 years old and ready for love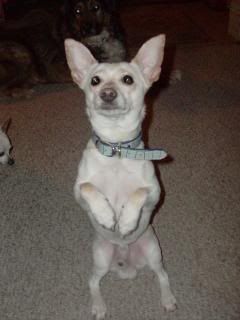 (he is losing his dangly bits tomorrow)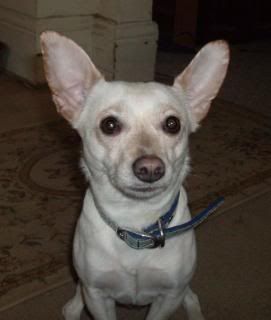 And this is Mindy. Mindy is an itchy girl. We are hoping for rapid improvement now that she is on good food and flea free. She is about 12 years old. Don't let her age fool you. This little girl is saucy and sweet and ready for fun. Again..a stray. landed in animal control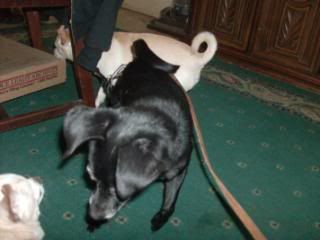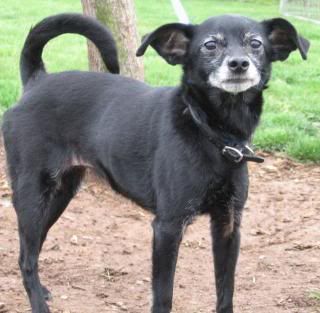 And last, but certainly not least is Coltrane. Coltrane is a cool dude. Who arrived as a shelter stray, neutered and microchipped. but it was never registered and no owners ever came. And after sitting a few weeks unadopted (what is WRONG with people) he joined DRAW. He knows his basic commands and is a super little dog of about 15 pounds. We are calling him a rat terrier mix. He is 4 years old.